West Ham United manager David Moyes has called on his side to demonstrate their characteristic resilience when the Irons travel to Anfield on Saturday.
A 3-1 defeat by Southampton on Wednesday saw the Hammers' Emirates FA Cup hopes extinguished in the fifth round, but there remains plenty to play for in the Premier League as Moyes' side hope to further their European aspirations into next season.
A trip to second-placed Liverpool on Saturday will put those credentials to the test, but Moyes is backing his players to show their resolve on Merseyside.
The thing about our players is that they've been resilient when we've had many games. 
Whenever we've had to continue playing them, we've actually shown that, even in lockdown and the continued games and the periods when we were really busy.
Even last year, they always backed it up and came good again. I've got a lot of confidence that will happen, but obviously with the fixtures we've got, it's made it a really difficult week for us.
Michail Antonio has done an awful lot to get himself prepared better this season. 
Even though he's been with Jamaica too, I think he's in much better physical condition than he's been before. I think he's looking after himself much better and I think he is more capable of playing the games. 
Also, sometimes, when you're pushed to do it, you have to do it. We need him. He's an important member of our squad and our team. 
We are mindful that we do try to give him some time off when we can. We didn't play him in the earlier rounds of the cups, for example, so we've tried to prepare him the best we can and I've got to say he's had a great start to the season. 
He got a goal the other night and I hope he goes on a good goal-scoring run now.
We have a really difficult task, going to Anfield. 
I've found it really difficult throughout my career because Liverpool have really, really good teams. 
They tend to have top managers, which they've got at the moment, and because of that, it always makes it a hard game when you go to Anfield.
At the moment we have a Premier League which is full of the top teams in Europe and in the world. 
We've got Chelsea, who are world champions and Champions League winners; we've got Liverpool who were Champions League winners the year before; and we've got Manchester City who are arguably the best team in Europe, so the Premier League is so difficult, but it's also so good that you've got those levels of games. 
We have great atmospheres in the stadiums, so there's so much in the Premier League which is so good.
Sometimes, going to Anfield is very difficult and it has been for me over many years. Hopefully it gets better this time.
 
I look at some exceptional leaders for England – I look at Jordan Henderson, Harry Maguire, Harry Kane, so many people who are excellent leaders – and the good thing Declan Rice has had is the opportunity to see how they operate.
Then, he's also had a brilliant, loyal captain who, for many years, has carried the dressing room at a Football Club like West Ham, in Mark Noble. 
You hope that Declan's looking at them and how to operate here, because leadership can come in different forms. Some people lead through talking and communicating, others through their actions, so there are many different ways leadership is important. 
I think the biggest thing is that when you're on the field, you have to take responsibility. You have to want the ball. You have to take sole responsibility for the team, no matter how it goes. 
Mark Noble over the years has done that here at West Ham, and Declan at the moment is doing a really good job of following.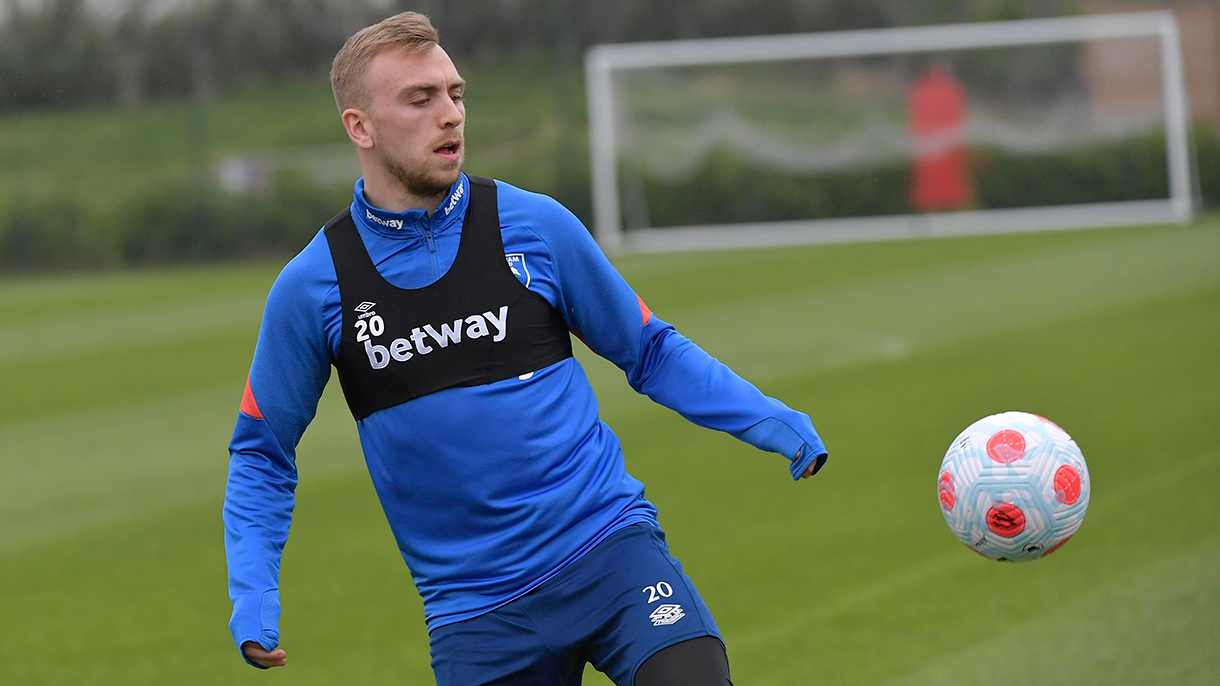 I see Jarrod Bowen as a player who's making unbelievable progress as a player, and he continues to make progress. 
That's always the thing you want to see from players - how they continue to make progress - and Jarrod has stepped up. 
Quite often the players who make success of it are the ones who don't do immediately – it takes them a little bit of time. I have to say Jarrod himself has done really well.
 
I keep saying Rome wasn't built in a day. I want to continue building West Ham United. 
I said, right at the start, that the room West Ham has for future development and potential to get better…. we're aware of that. I think it's a good sign that we're still doing okay. 
You've got to remember not all signings work, and you can think of lots of clubs who have spent lots of money and that's not worked. 
It takes quite a lot of thought, trying to get the right player with the right character who fits with what you want to do, and trying to spend the money the West Ham supporters have put into the Club as wisely as I possibly can.