West Ham United will take a two-goal lead to Denmark for the second leg of our UEFA Europa Conference League play-off round against Viborg FF, but for first-team coach Billy McKinlay, there is still room for improvement from the team.
Goals from full debutant Gianluca Scamacca and Jarrod Bowen put the Hammers 2-0 up midway through the second half, and although Jacob Bonde's header threatened a Viborg comeback, Michail Antonio's close range finish ensured the first 90 minutes would end with the east Londoners 3-1 ahead.
West Ham will head over the North Sea in the driving seat, therefore, but will work still to do to make sure of progression to the group stage, and McKinlay was happy to see the Hammers' forwards get on the scoresheet, while saying there were elements of the performance to build on too.
There were some good bits and not so good bits.
We felt across the game we were a little inconsistent and little laboured with our use of the ball and probably turned it over too many times for our liking.
The consequence of that was we gave them a little bit of enthusiasm and encouragement, and they had some nice passages of play with maybe some opportunities to do better in the final third.
So we're not absolutely satisfied as we still need to do more to find our rhythm and cohesion and hopefully we do that soon.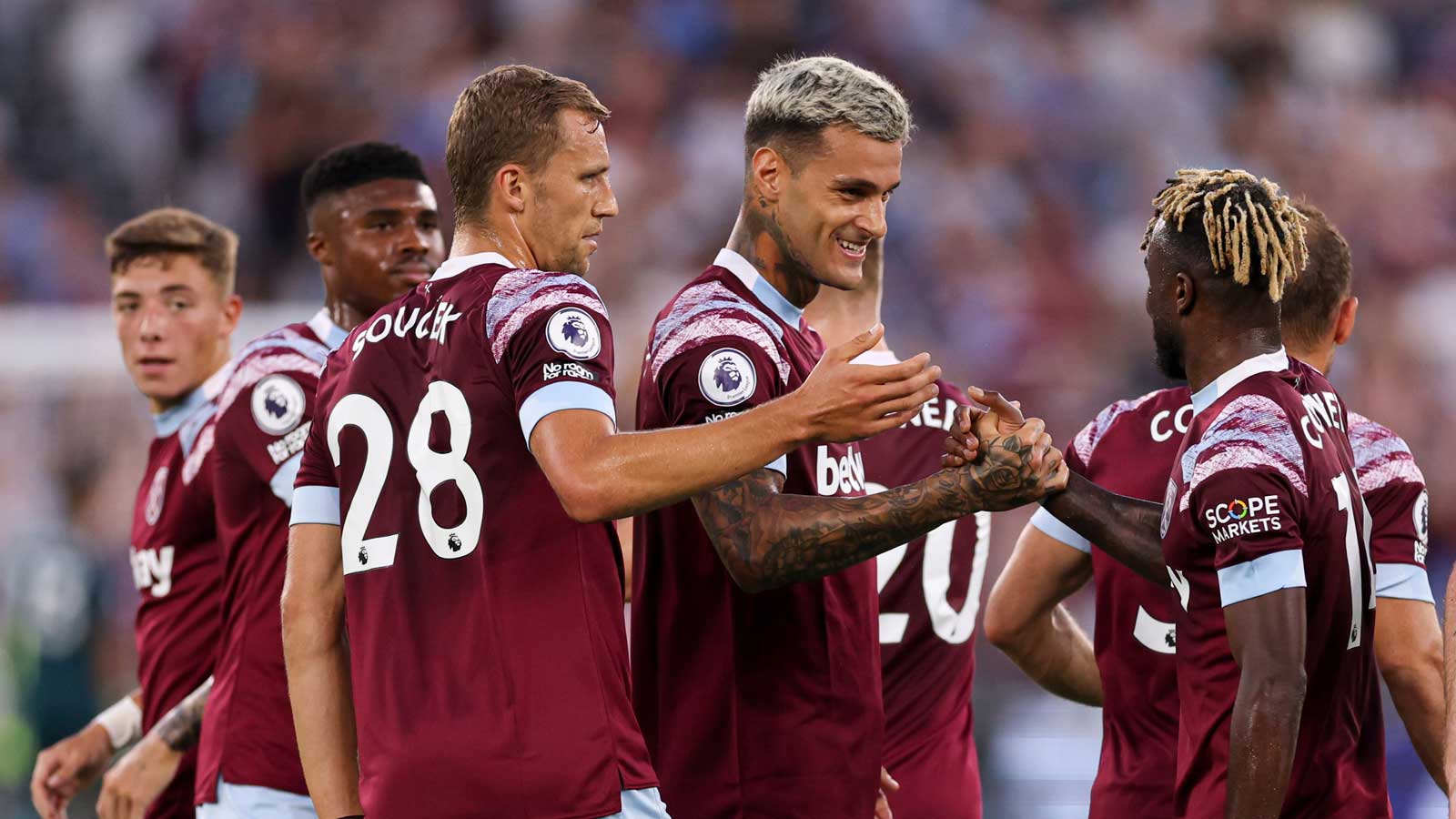 We did show moments of quality and the frustration for the coaching staff and the players as well is that we want to show more consistency.
When we get it right and we get the cohesion and rhythm I spoke about then we get the opportunities and look a quick, free-flowing team. We need to find more moments like that.
We knew before the game that Viborg were a good technical team with a nice style about them, and we could have done a little bit better in one or two moments, but 3-1 is a decent result.
We're really pleased to get our forwards scoring.
Everybody knows that the quicker you can get your strikers off the mark that's what they live on.
It's really good for Gianluca to get off the mark. Maxwel had a part to play in that as well with an assist, and when players come in they want to have an influence on the team, have an impact and make their mark.
If they can do that in their first or second game early in their career, that settles them down and gives them more confidence.
They've got more to show and more to do once they get to know the team, the players and the way we work a little better.
But it's really pleasing and good for Jarrod and Micky also to get off the mark for the season.
It's really good for Gianluca to get off the mark. Maxwel had a part to play in that as well with an assist, and when players come in they want to have an influence on the team
We're not flippant about the fact we're still learning in Europe.
Even the amount of games we had last year was something we had to deal with, and I think we did that very well.
We had young players in the team tonight and we also had international players who have played at the top level.
We expect the players to be able to deal with that. We had a really good run last season, albeit disappointing at the end. As much as we got the plaudits, there was still an element of disappointment that we didn't quite get over the line.
We want to go again, we want to go deep in the competition and we know when we play well and are firing we're a real handful for anybody, and we need to get the levels up quickly and back to that.
We need to finish the job next week.
One of the things we do well at this Club is that we're not complacent.
We put the work in and we watched at least as much, if not more, of Viborg than anybody in the competitions last year.
We know next week will be a tough game and that we need to play well. We need to play well in every game.
A lot of teams have good players now and if you don't turn up and have the right attitude or produce the right level of performance then you'll have some problems.