Callum Marshall has been aiming for this his entire life. 
The Academy striker put pen-to-paper on his first professional contract earlier this week, continuing a fantastic 2022 for the Northern Irish youngster who celebrated his 18th birthday on Monday.
Marshall has impressed since joining the Academy of Football in January from NIFL side Linfield, but the graft and hard work has been going on for much longer.
"Signing my first professional deal with West Ham United feels really good," the forward told whufc.com. "It's something that I've been working towards my whole life. 
"Now it's time for me to push on. I need to keep my foot on the gas and keep going forward. 
"My 2022 has been very enjoyable and has also had its peaks and troughs. I'm so happy to sign my first professional deal and now I want to try and get back into the U21s after the World Cup."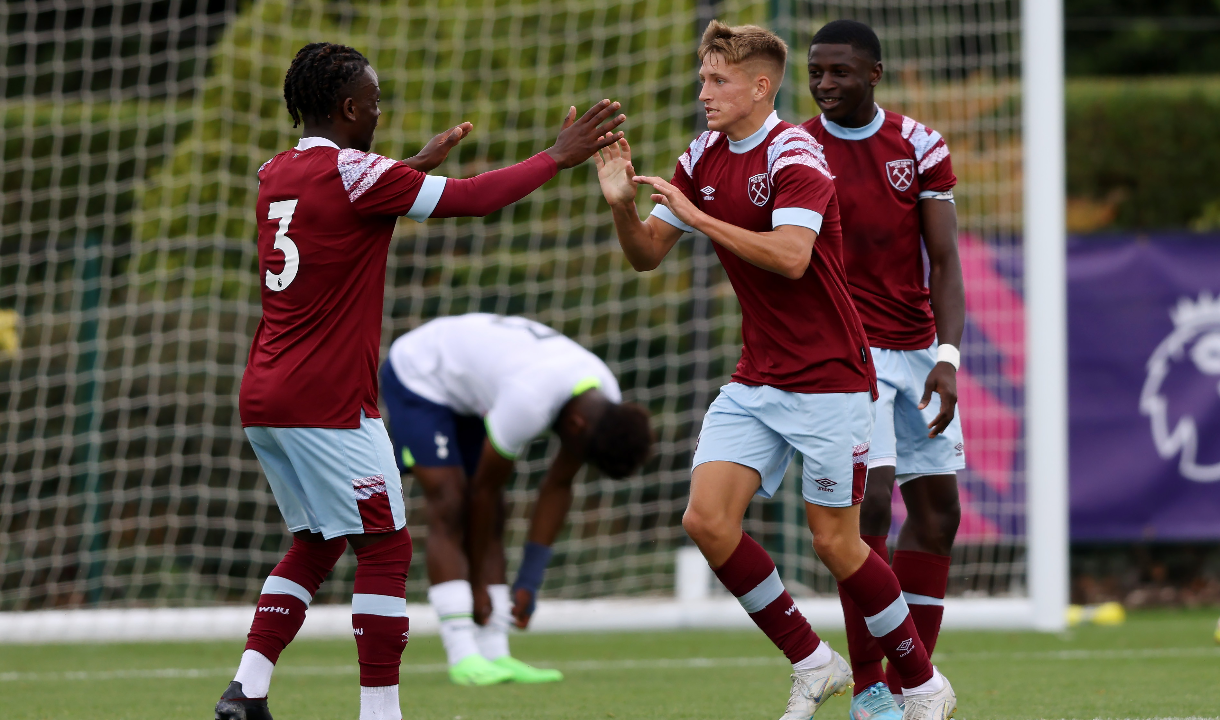 Signing a first professional deal is a landmark moment in any young footballer's career, and Marshall was grateful to have his parents at his side when he received the news from the Academy of Football.
"I'd been scoring quite a few goals and the Academy organised for my mum and dad to come over. I wasn't told what it was about, though, just that they wanted to speak to them. I thought it was just to talk about moving up to the U21s. 
"We were all brought into a meeting at Chadwell Heath with U18s coach Kevin Keen, and I was told there and then that I was being offered professional terms. 
"My mum started crying and even my dad, who doesn't normally get overly emotional, you could even hear in his voice that he was a bit emotional. It was a special, special moment." 
I'm so happy to sign my first professional deal and now I want to try and get back into the U21s after the World Cup.
It has been a whirlwind 12 months for Marshall. Moving away from his family home in Northern Ireland to east London, the forward quickly found his feet in the Academy of Football.
The youngster admits there were part of the transition he found challenging but is relishing his football with West Ham United.
He continued: "There were parts of moving away that were really hard, but that's what you sign up for when you're a kid from Belfast that's trying to play professional football. They always tell you, when you're younger, that a time will come that you need to move away from home and move away from your friends. That was the really hard bit for me.
"I came over in January and got on a good run, and scored in each of my first five games. It was going well and I just wanted to keep the run going. It was a good first season for me, in terms of getting used to English football and adapting from what I knew. It's a lot more technical here. 
"I wanted to get a good pre-season under my belt and get my fitness up. Going to the Czech Republic with the U18s went well, and got a few goals, as was going to Portugal with the U21s. I felt like I had a good pre-season and we also played in the Next Gen Tournament too, and that's when I got a little bit noticed on social media.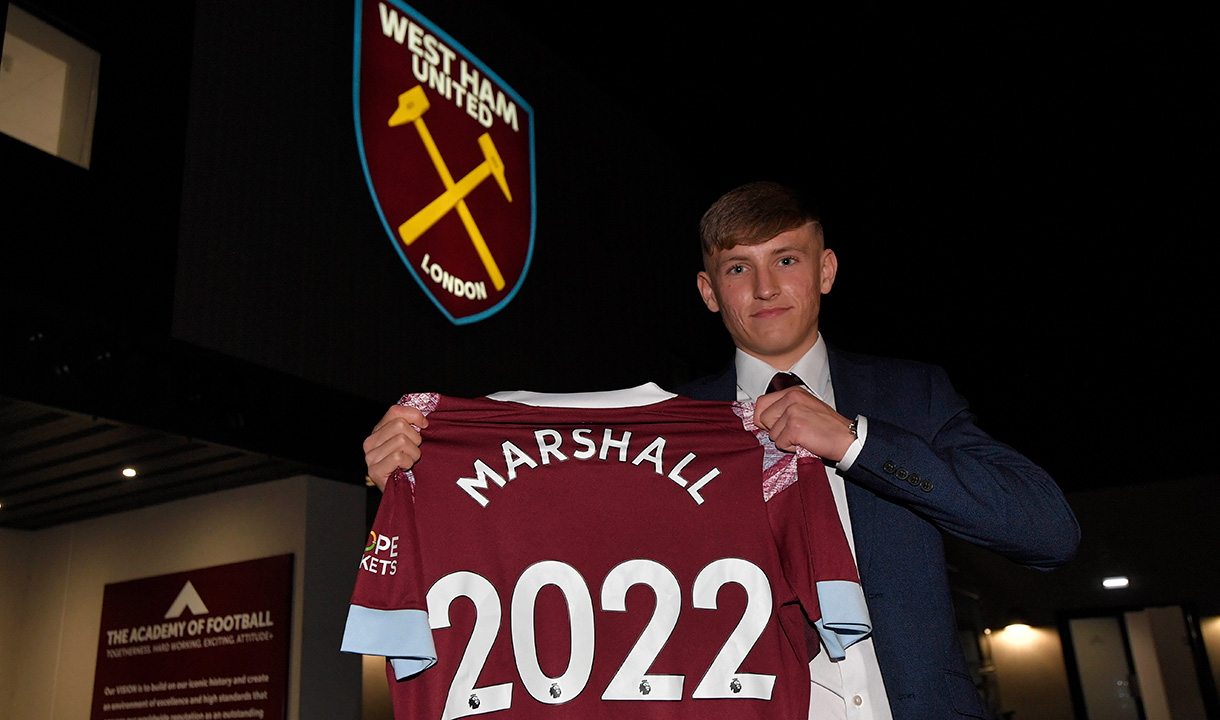 "I scored seven goals in the two games and we won the competition, so it was a good pre-season and I feel like I continued that into the new season."
Marshall's blistering form with the U18s earned him his chance in Mark Robson's development side, where the attacker had to wait for his first goal, which eventually came in a 2-2 draw away to Blackburn Rovers.
With his professional future secured, Marshall is eager to kick on in the Academy of Football, but knows competition for places is high.
"I've just been trying to replicate my form from the U18s into the U21s, and it's been a hard step up. It wasn't the easiest start to the season for the U21s but we came through it and got some good results before the break for the World Cup.
"The U18s have got three brilliant strikers in Divin Mubama, Gideon Kodua and myself, and we're all trying to push into the U21s. We've all been in great form, and we all want to play. 
"I'm on my way back from an injury so, for me, it's about getting as much game time as I can with the U18s in the coming weeks, and hopefully do well."