Tickets for West Ham United's UEFA Europa League quarter-final first leg tie against Olympique Lyonnais at London Stadium have sold at record speed, with almost 50,000 seats snapped up in just four days.
Season Ticket Holders and Bondholders have been able to secure their seats for the same price as the unforgettable last-16 victory against Sevilla, with tickets starting at just £15 for juniors and £35 for adults – ensuring the Club's continued commitment to affordable family football in the latter stages of European competition.
The Hammers will take on the seven-time French champions on Thursday 7 April in our first European quarter-final tie since 1981, with another magical, certain-to-be sold-out night under the east London lights on the cards.
With demand at an all-time high and tickets selling at an unprecedented speed, the deadline for Season Ticket holders to secure their own seats was extended until 4pm today. Tickets are now on sale to Claret Members, while any Season Ticket Holders who have yet to purchase are encouraged to do so now, with the possibility that they may be able to still secure their own seat ahead of the General Sale period, which commences at 4pm tomorrow (Wednesday).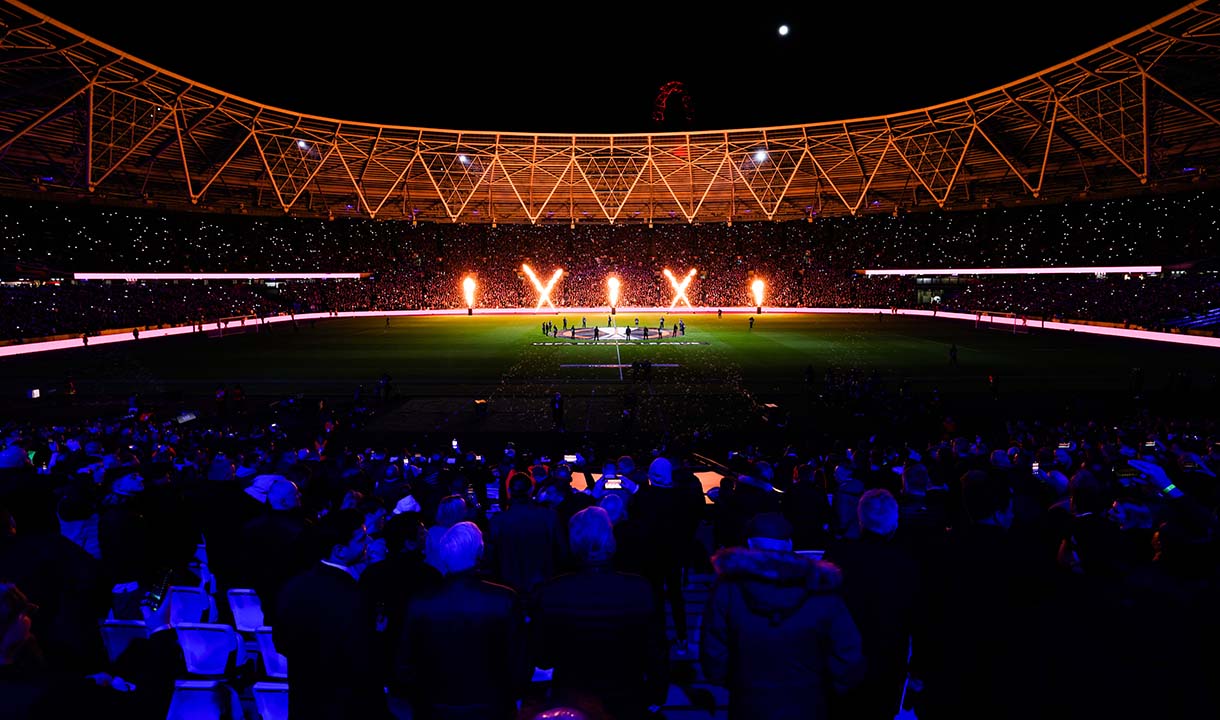 Manager David Moyes said: "We had a fantastic night at London Stadium last week. We played in great fashion and deserved our victory against Sevilla, it was a really good night and one we really enjoyed. The performance of West Ham, how the club reacted to a big night in Europe for the first night in a long time, and how good the atmosphere in the stadium was.
"When I came in I said the biggest thing about West Ham was the potential and, I thought, untapped in many ways. Who would have said two years ago we would have 60,000 here to get West Ham to the quarter-finals of the Europa League? And I see a great chance for things to improve even further.
"I think if you're going to play us, you know you're in for a game. We always want to challenge the best teams. At the moment the place is jumping. I'm seeing West Ham supporters everywhere I go and we are really looking forward to another great night at London Stadium."
Season Ticket Holders and Claret Members can currently book their tickets for the first leg home tie, with General Sale starting at 4pm on Wednesday 23 March.
Purchase online at eticketing.co.uk/whufc or click here for full pricing details and sales dates.