Ahead of West Ham United's Premier League fixture with Manchester United, Lucas Paquetá has The Last Word...
We have always been positive and believe we'll have a good end to the season. We all think the same.
Winning always makes everything easier. The atmosphere is better, training sessions, everything… we know that it will be a very difficult game on Sunday, another difficult game, but we're at home and the support of our home fans will really help us. We'll go out to get the three points.
I have never felt support like this at any other club. At other clubs the fans have not been as loyal - our fans are always behind us, supporting us. I'm so happy to be at a club with a fanbase like this one.
I have more confidence in every game, improving and growing as a player. I feel very good on the pitch regardless of the results. I want to finish the season in the best way possible so we can reach our objective which is to stay in the Premier League.
In football you need to score goals at key moments in games and I always want to score
When it comes to adapting to the Premier League, the most difficult thing has been the intensity of every game here - it's so quick. You have to run a lot more - so different to the other leagues that I have played in. I found it a bit difficult to adapt and after games I would go home feeling so tired. Now I feel a lot better, recover well and am ready for the next game.
Ever since I arrived here the manager has given me a lot of support on and off the pitch. He tells us what he likes and what he doesn't which helps us to do our best for the team and win games.
I played a bit further back against Manchester City - I like playing there because I touch the ball more and I'm more involved in the game. Of course we wanted to win but we knew how tough it was going to be against them, but there are definitely positives that we can take into the next game.
Casemiro is a great player and a friend, and I'm looking forward to playing against him on Sunday. He's an example to follow as a person and a professional. He does so much to improve as a player when he's not at the training ground - the way he recovers - I have seen it when I'm with the national team. He has all his routines that he does at home. I have learnt a lot from him. He's a great person and obviously a great player too.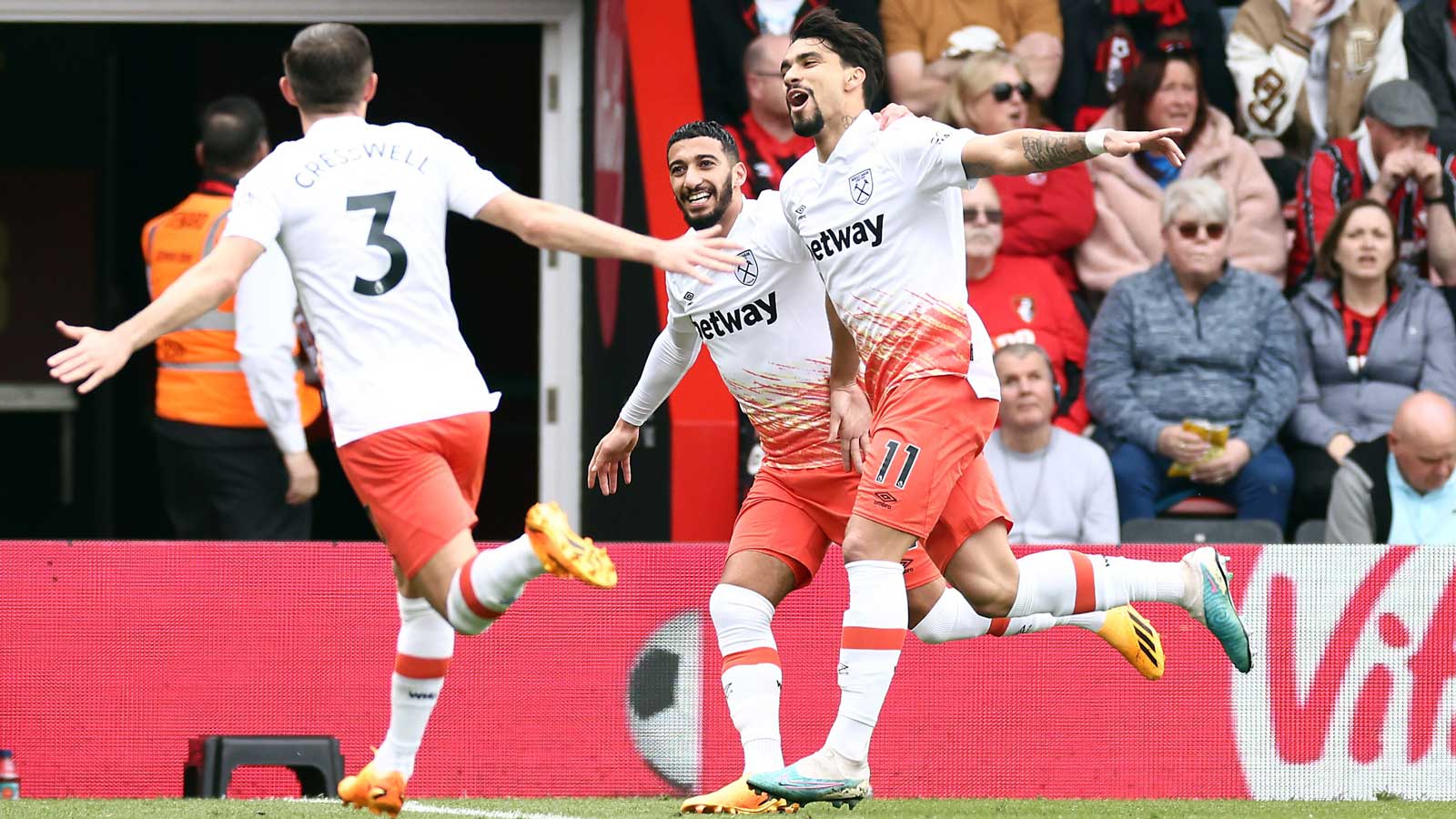 Scoring my first goal at Newcastle was a special moment. I was so happy. In football you need to score goals at key moments in games and I always want to score.
The goal I scored was in front of ours fans and I was so happy it went in. I hope that i can score more before the end of the season.
The celebration was something that i have done since I was young. I always celebrated goals doing back flips. I didn't really know what else to do to celebrate andIi was just so happy so that's why I did it. I hope that I do many more!
We also speak about the Europa Conference League a lot - it's the only trophy we have left to play for. Our fans deserve it. We want to make some history for the club and we will give our all to ensure we do.