West Ham United's latest signing Thilo Kehrer is hoping his winning mentality rubs off on the Hammers.
The 25-year-old Germany international defender put pen to paper on a four-year contract with a further two-year option on Wednesday, completing a permanent transfer from French champions Paris Saint-Germain.
Kehrer enjoyed huge success during his four seasons in the French capital, winning three Ligue 1 titles, two French Cups, one French League Cup and France's equivalent of the Community Shield, the Champions Trophy.
A UEFA Champions League finalist and now a regular in Hansi Flick's new-look Germany team and looking ahead to his first appearance at a FIFA World Cup finals in Qatar this winter, Kehrer is the latest young, hungry player to join David Moyes' Hammers.
With West Ham competing on four fronts this season, the new No24 told German football journalist, author and broadcaster Raphael Honigstein he is looking forward to using his experiences to help the Irons challenge for trophies at home and abroad.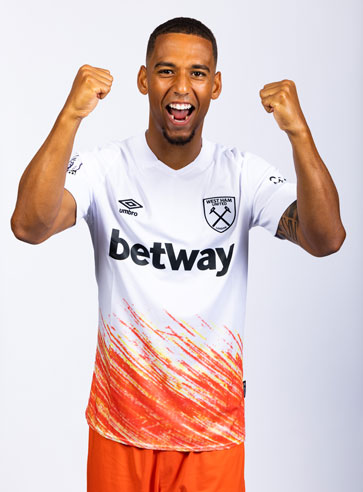 Thilo, welcome to London! What attracted you to the Hammers?
"Obviously, it's a very big Club, it's the biggest league in the world which is very attractive and just in general the talks with the manager, all the positive messages that I got from all the fans and just all the love and all the excitement that I share as well."
What did David Moyes say to you to get you over here?
"Basically, we just talked about the project and about the Club, the fans, the team as well and his idea of playing football which was very interesting to me and also my role that I want to have in this team."
There's a player here that you've played with before, Alphonse Areola. Did you have a chance to talk to him before you moved?
"Yeah, we just we just had one or two calls in the last day. And as well from him I just had positive feedback, positive things about the Club, about the city and about the life here so it's all good and I'm happy to see him."
For those who might have not seen that much of you, how would you describe your style of play?
"I would describe it as a very dynamic, athletic style of playing with clean passing, aggressive defending in the duels, and I think I have a good head. I'm not the tallest defender, but I can jump pretty high, so it's balancing!"
You're very versatile. We've seen you play for Germany as a right-back, as a centre-back and as a left-back. You've also played in defensive midfield, so where will we see you play for West Ham?
"We will see, we will see. I talked to the coach and I think the most common position for me is as a centre-back. I can also play in the other positions, as you said, but the main position I would say is as a centre-back."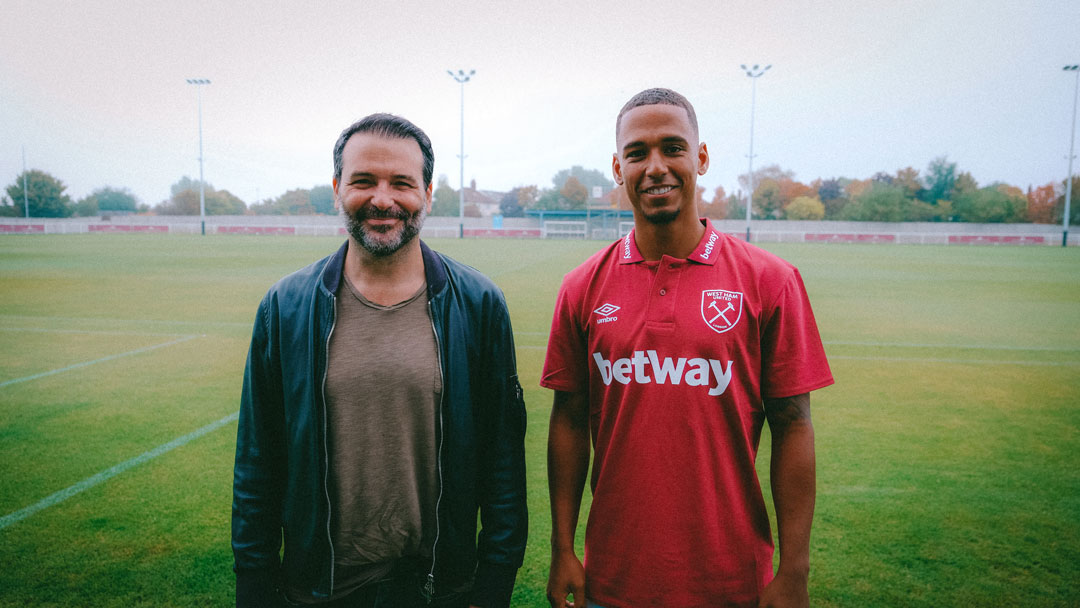 This will be your first time playing in England. What do you make of the Premier League?
"Obviously it's the best league in the world. All the teams have quality players. You have a lot of big teams, intense games. I used to like to watch the Premier League since I was very young, so I'm very excited to be here."
Are there any players you enjoyed watching particularly or perhaps you might have modelled your games on a little bit in the Premier League?
"Yeah, of course, obviously there are a lot of great players in the Premier League and as a defender, you look a little bit more as on the defensive side of the teams. But just in general, I would say it's just great to watch Premier League football."
It's 30 years since the birth of the Premier League, so are there any special moments you remember?
"Yeah, a lot. You have had quite a few championships decided in the last minute. But I think the thing that I remember the most is just the atmosphere in the stadiums, the fans that are really, really close to the pitch and you have stadiums where fans are just going crazy so the atmosphere is really, really good."
Did you have any idols growing up who you looked to model your own game on?
"I think there was quite a few I tried to look at as much as possible, players that play the same position that I do. So, there were quite a few defenders where I always tried to look at a lot of things. It was Sergio Ramos [who I played with at PSG last season] back in the day, Carles Puyol and also Rio Ferdinand and John Terry."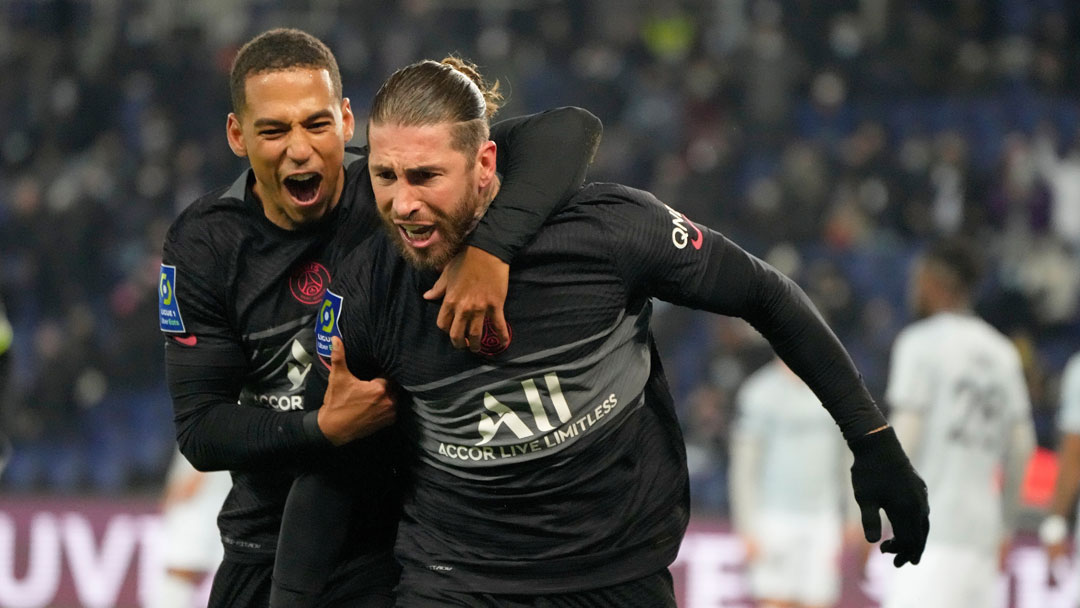 What about the season ahead? What are your targets? What are your dreams? What are your aspirations? What do you think is realistic for the season ahead?
"I think we have a really, really good team and a great project here. Also, I talked already to the manager and I would say that my biggest goal is now to get to know everybody, to get to get into the team and integrate myself as quick as possible and to grow with the team and create a good vibe, a good team spirit and just go on having good games together."
You've won a lot of silverware over in Paris – three Ligue 1 titles, three domestic cups – and you played in the Champions League final. Can you bring that mentality to West Ham?
"Obviously, that's what I want. I mean, playing four years in PSG is creating a sort of winning mentality and also that's what I want to bring here, of course, to win games as much as possible and that's it."
You have also been used more by the new Germany manager Hansi Flick since he took over in summer 2021. What does that say about you and your versatility?
"Yeah, I think it's now one year since Hansi Flick took over the national team and he's brought a lot of new ideas to the national team, a new way of playing, a new style of playing that I think fits me as well. So I'm happy to be a good part of the team and we have big goals as well, so this year we have the World Cup, and we want to play good part in that. So yeah, I'm pretty excited to for that as well."
European football is coming back as well. Did you follow West Ham's exports last season and you think they can go on a similar run?
"Yeah, I followed it last year, of course and I saw the semi-final against Frankfurt and I think it's possible to go far again in Europe, and I'm pretty sure it's one of the targets also for the season."
If David Moyes needs you against Viborg, are you ready to play?
"I'm ready to play!"
Finally, do you have a message for the West Ham fans?
"Thank you to all the fans for the warm welcome, for all the positive nice messages. I'm very happy to see you as soon as possible at the stadium."