There was not a hint of sadness on Kevin Keen's face, or indeed in the tone in which he spoke. 
Rather than focus on any negatives after West Ham United U18s' Premier League National final defeat to Manchester City on Wednesday evening, the lead coach preferred to express his pride in his young team. 
There was no shame in a 2-1 defeat, after extra time at the Etihad Stadium, to a City team that had won a third consecutive national championship by beating the Hammers. 
It had been a colossal, highly entertaining encounter; one that had Hammers dreaming of an unprecedented treble of trophies after Gideon Kodua's classy finish on 30 minutes. Alas, it was not to be. Justin Oboavwodua's goals in the second half and in extra time instead ensured the silverware remained in Manchester.
Nonetheless, the effort and drive shown by the Academy of Football side had graduate-turned-coach Keen beaming with happiness, not only at the match but at the entire 2022/23 season. 
This was a campaign that had seen the Irons win 27 of their 32 matches in all competitions, win the U18 Premier League South trophy, and lift a fourth FA Youth Cup in West Ham history.
Speaking to West Ham TV, Keen considered a year filled with highlights and success, undertaken with a very special group of young men…
I'm as proud as I've ever been. 
I know I keep repeating the same thing but this is a wonderful group. They've come up against a really good Manchester City team and we've given it a really good go.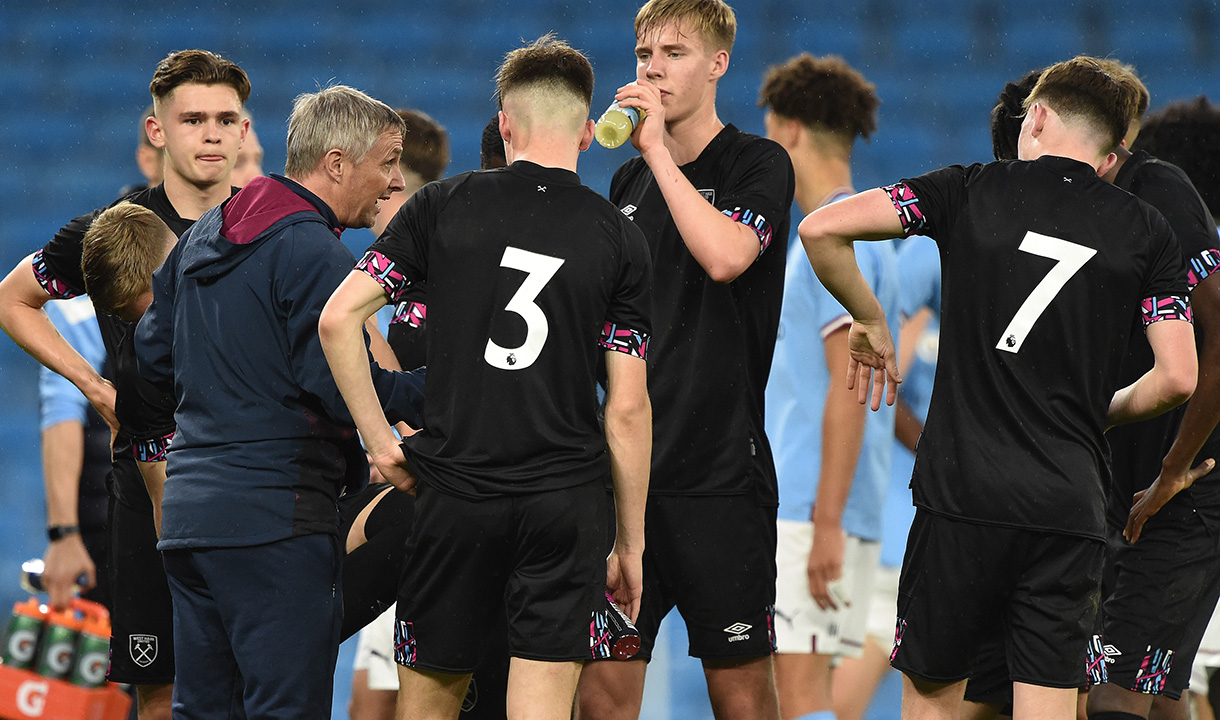 We felt like, at 1-0 up, we could have just done with another goal.
That would have given us a bit of leeway, but City are a very good team. They are fantastic on the ball and they've got wonderful players. Full credit to them. We picked up all the plaudits coming up of the FA Youth Cup so, full credit to them after this game, they're a good team. 
I can't be more proud of my players and staff.
It's the end of an unbelievable year. To come here and play at the Etihad Stadium – okay, we didn't quite finish it off with a win – but I told the boys in the dressing room to hold their heads up high because they've had a fantastic season. 
It was probably one of the best U18s games most people have ever seen. 
Ben Wilkinson [Manchester City U18s coach] said that after the game. He's been doing it for a couple of years and I've been back doing it for four years, and you've hit the nail on the head. 
You've got two top teams in the country at U18s level, going head-to-head, and Ben gave us lots of plaudits for the way we play and the way we construct our team. He's done fantastically and he was full of credit for us. 
We've done well and I'm not sad at all. We've just come up a little bit short but, at the same time, that's a learning opportunity for our lads as well.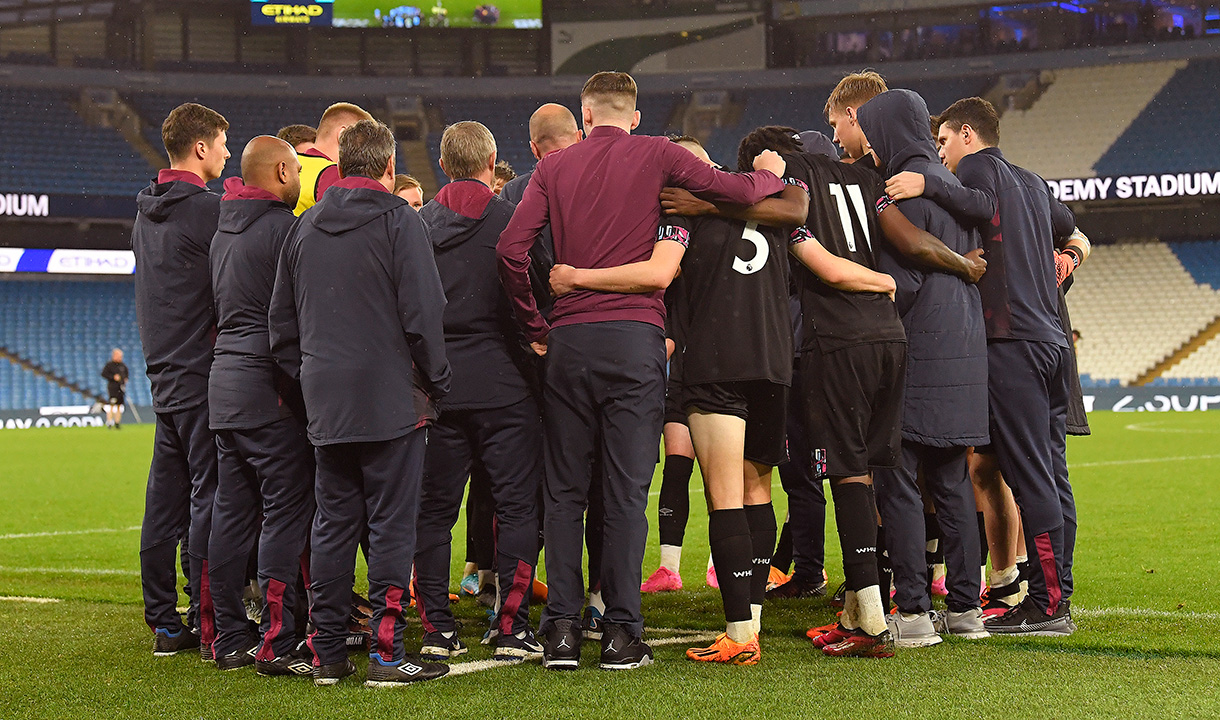 There are two standout moments of the season for me. 
The first one is the home FA Youth Cup semi-final with Southampton. They were a good team. And obviously the FA Youth Cup final at Arsenal.
To go to the Emirates Stadium and win 5-1 there, in front of those amazing fans we took there, I think that's a lifetime memory for me. I think that's the same for everyone in this group. 
We have a fantastic group of players who will remember this season forever.
There are a few rascals in our group, so sometimes it can be hard work! But the U18s that are going to go up to Mark Robson and work with the U21s from next season, they have all been fantastic for a couple of years with me.
They have represented this football club in a very good manner. It's been brilliant to work with them.