Halle Houssein is a young player that knows exactly what it means to be a Hammer. 
The midfielder burst onto the scene in Claret & Blue when she scored on her debut for the Hammers. Houssein initially joined West Ham United on loan from London rivals Arsenal in January of this year. 
A girlhood West Ham United fan, Houssein wasted no time getting off the mark for her new team, scoring on her debut in the 4-2 defeat to Chelsea in the Continental Tyres League Cup quarter-finals. 
Further first team appearances followed, which included an FA Cup fourth round fixture against Sheffield United, where Paul Konchesky, who was managing the team in the absence of Olli Harder, handed Houssein her first start in West Ham colours. 
Houssein would finish the season with three first-team appearances under her belt and knowing that she would be in and around the first team in the 2022/23 campaign, Houssein decided to sign permanently with the Hammers. 
Now, the 17-year-old is looking forward to continuing with her development with the team that she loves.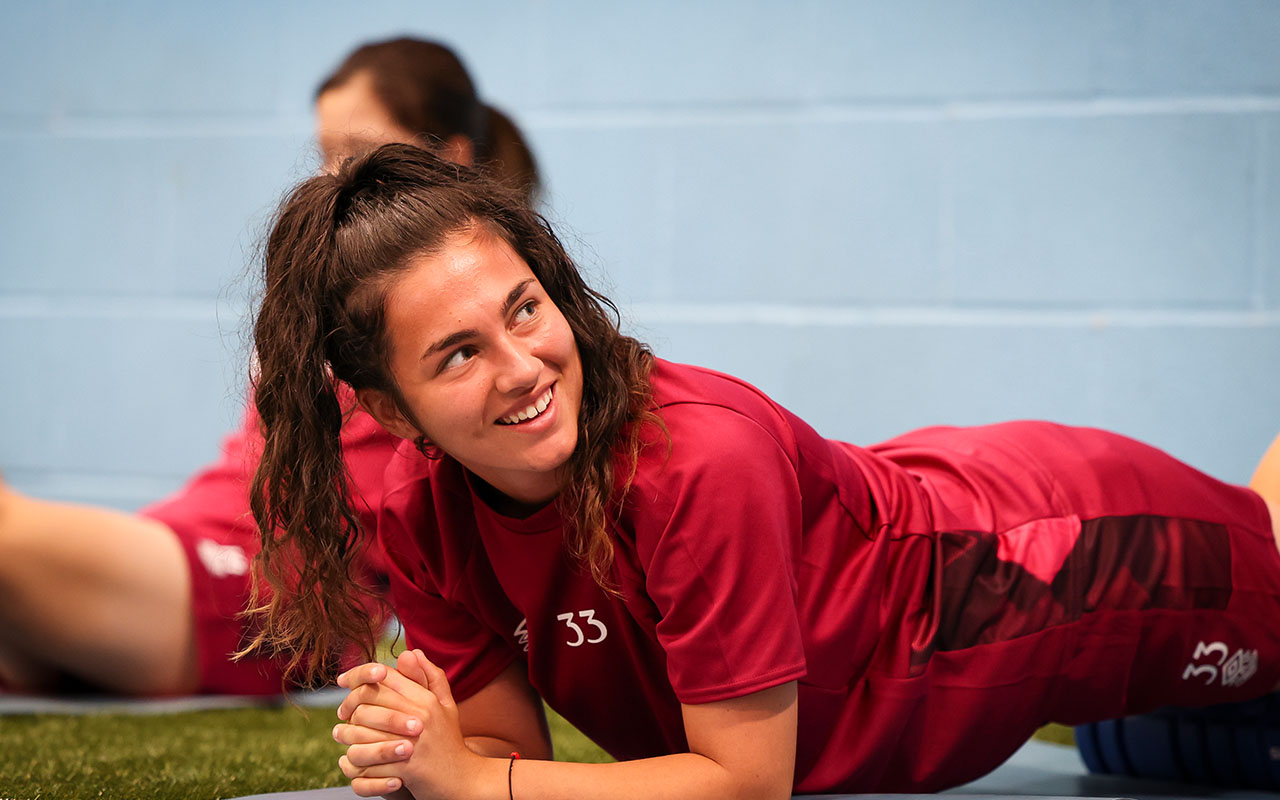 "It was obviously a brilliant feeling to be able to come back here this summer and sign permanently," Houssein beamed.
"I'm enjoying the experience of being here and being in and around quality players everyday – I can feel myself improving.
"There's a really good mix here of experienced and young players, and I think that allows us younger ones to learn a lot on a daily basis."
Konchesky's side are seven matches into the 2022/23 season and have made a solid start to the campaign so far, beating Everton, Aston Villa and Reading in the Barclays Women's Super League so far.
Houssein has appeared off the bench in home matches against Manchester United and Reading this term, and she is hoping that more chances will present themselves is she continues to work hard. 
"Any minutes that I get, I want to make sure that I work hard and help the team to get victories on the pitch. 
"With every appearance that I make, I'm learning about the WSL and what it takes to play in the division. You have to be play quick when you're on the pitch because the quality of players is always going up. 
"This league is incredibly physical, and it's intense and you've got to be on it for every second. It's all valuable experience for me every time I set foot on the pitch."
After falling to defeat to Arsenal last time out in the WSL, there is an eagerness for the Hammers to get back to winning ways when Brighton & Hove Albion head to east London on Sunday. 
There's a really good vibe amongst the squad, we're all together
Houssein and company will be hoping that they can secure win number four in the league this season, and the midfielder believes that the team are certainly good enough to do so. 
"I think the overall start to the season has been a good one. We've done well against some tough opposition and got wins against some good teams. 
"There's a really good vibe amongst the squad, we're all together. Everyone is positive going into every game because our performances have shown that we can get something from the games that we've played. 
"Brighton will give us a good game, I'm sure, but we have to go into the match with the aim of taking all three points," Houssein conceded. 
 
West Ham United Women are back at Chigwell Construction Stadium on Sunday 6 November when they face Brighton & Hove Albion in the Barclays Women's Super League. 
Tickets for the clash against the Seagulls are available to purchase now by clicking on the graphic below!