Krisztián Hegyi's travel schedule has been much busier in recent weeks. 
The 20-year-old has found himself included in first team squads for recent Premier League games. Building on from his inclusion in all but one of the UEFA Europa Conference League Group B matchday squads in the first half of the season, he has since been on the bench against Newcastle United, Chelsea, Brighton & Hove Albion and Aston Villa in the top flight.
A trip out to Cyprus for the first leg of the round of 16 tie with AEK Larnaca was another first team experience for the Hungarian.
His efforts led to a first senior side call-up for the Hungary national team during the international break. While Hegyi did not get any minutes on the pitch, it was another learning opportunity.
"Getting those experiences has been huge," Hegyi said. "As a young 'keeper, to get that chance – one that has come sooner than I thought it would – has been really good. I'm just trying to take it all in, enjoy every single day and learn from each experience. 
"The routine is similar in a lot of ways to what we're used to at U21s level, but the level of preparation in the first team is a lot more specific. The details are more minute. That's the biggest difference, but I feel very lucky."
I'm just trying to take it all in, enjoy every single day and learn from each experience.
LEARNING ON THE JOB
Hegyi might use the word 'lucky' but, as the old adage goes, luck is what happens when talent meets opportunity. 
Having been around the first team set-up since the summer, the youngster has sought to make the most of every opportunity presented to him. The vastly experienced first-team duo of Łukasz Fabiański and Alphonse Areola have already given Hegyi much to think about and add to his repertoire.
"Since the summer, I've been training with the first team a lot and I feel really good about it," he continued. "Of course, I do miss the U21s changing room sometimes and being with that group, but I'm really enjoying the first team environment. I have learned a lot since working with this group. 
"Watching players like Łukasz and Alphonse, being around them every day and seeing how high their standards are even in training, it's so good. I watch them when we train together and on matchdays. Mentally, they've helped me to focus up on matchdays too. Things like how they react to different situations is huge, so it's great to learn from them."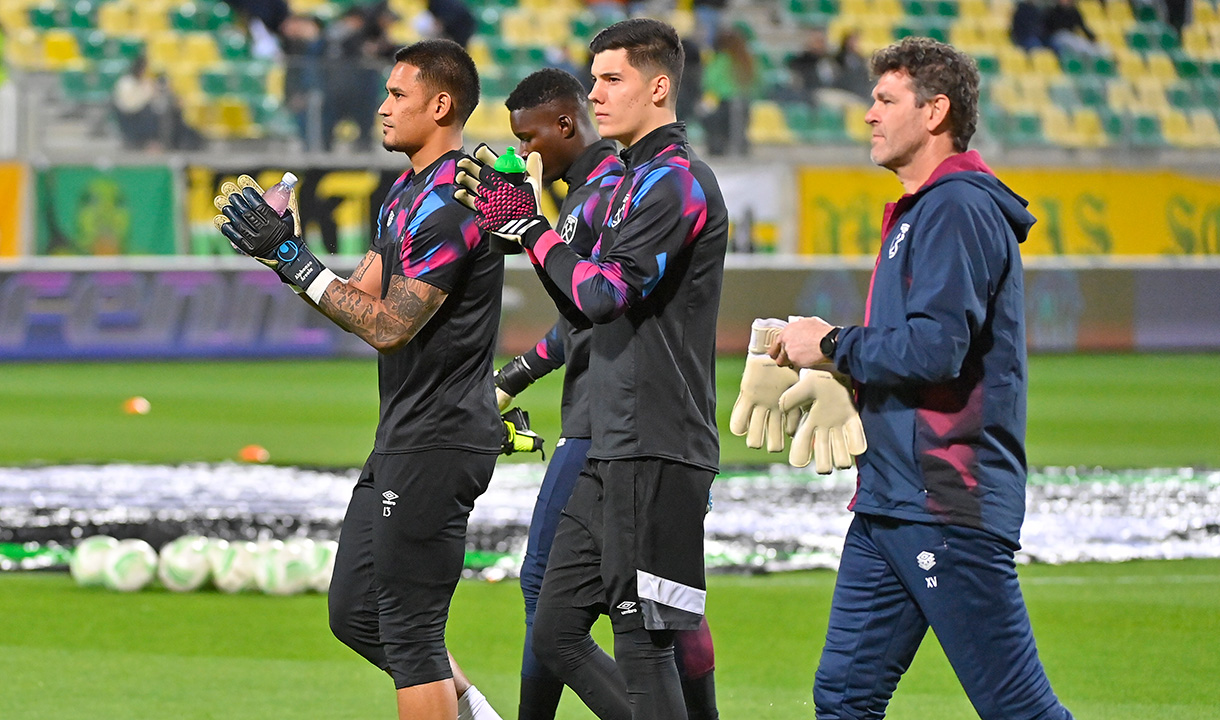 Hegyi has had to learn quickly on and off the pitch in a new capacity too, having taken the captaincy for the U21s this season. 
Leading the team in matches and providing that link to the coaches in training has become part of the shot-stopper's duties; a role he is relishing.
"I think I needed a bit of time to get use to the responsibility, because I've not been a captain before, but I'm getting used to it now," he reasoned. "I like to think I'm doing a good job…although you might need to ask the other lads what they think!
"It's a role I'm enjoying, and I hope I can help our younger players around the group. A big part of this captaincy is making sure the young lads feel welcome and supported and know what is expected of them. I hope I've been able to help them."
FIRST-TEAM ROUTE
Looking forward, Hegyi is eager to emulate the pathways trodden by other young goalkeepers from the Academy of Football and take the step into earning first-team experience out on loan. 
Nathan Trott is currently gaining valuable playing time with Danish side Vejle Boldklub while Joseph Anang, on the back of spells with Stevenage, St Patrick's Athletic and Derby County, now works daily with the first team.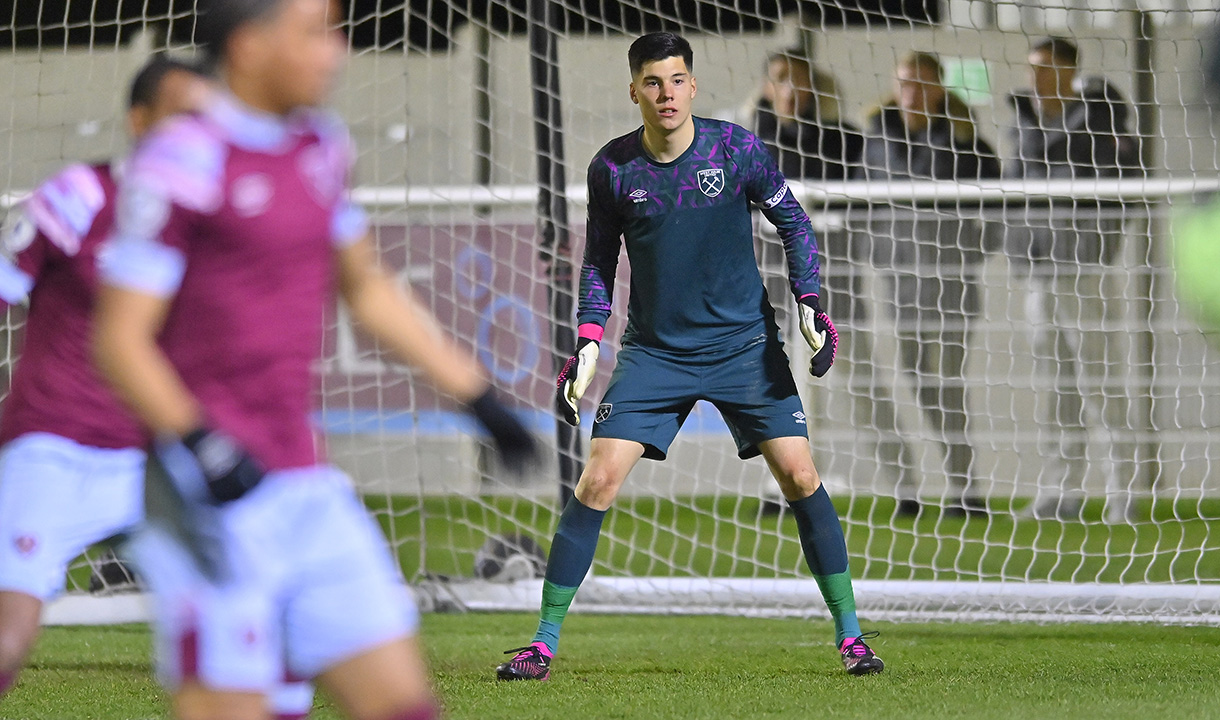 At 20-years-old, Hegyi is eager to make the most of his formative years and put himself in the best possible position to enjoy a fruitful career, and an even busier travel schedule, in Claret and Blue.
He added: "I'd like, next year, to make another step forward and get some first team football under my belt. If I can get a loan in the EFL, that would be incredible. 
"It's massive, as a young goalkeeper, to play for a Club that has a procedure that knows what's going to work for you and help you get even better. Nathan is currently out on loan, getting experience, and Joe was out on loan too and now he's back with us, working with the first team every day. Even in our group, Jacob Knightbridge is getting first team experience out on loan. 
"It would be good for me to make use of that pathway. I'm sure it will be a massive benefit to my own development. Most goalkeepers will go on loan at some point when they're young, just to get that taste of first team football. It can help a lot. I want to get that experience under my belt so I can get closer to the ultimate goal of playing for West Ham United."