Nobody at West Ham United has been busier over the summer months than Head of Recruitment Rob Newman.
Newman has been working around the clock with his team, manager David Moyes and the Board, recruiting top-class players to bolster the men's first-team squad and help create a team capable of controlling matches, being more clinical in the attacking third and adapting to different in-game situations.
The result of Newman and his team's diligence was the signing of eight new players – a Club-record signing in Brazil attacking midfielder Lucas Paquetá, Italy internationals Gianluca Scamacca and Emerson Palmieri, Germany defender Thilo Kehrer, Algeria centre-back Nayef Aguerd, Ivory Coast winger Maxwel Cornet, promising midfielder Flynn Downes and a permanent deal for France goalkeeper Alphonse Areola.
In each case, Newman, his recruitment team, Moyes and the Board considered not just the player's ability, but also his character, attitude and background, to ensure each has the best possible chance to be a success in a West Ham shirt.
Following the closure of the transfer window on Thursday evening, Newman sat down with whufc.com to reflect on the summer, discuss the challenge of competing with the biggest clubs in the country for potential signings, his own personal role in the recruitment process, and look ahead to future windows…
Rob – it's been a busy summer! We've brought in eight senior players, added real quality to the squad and broken the Club's transfer record, so how do you feel we've done overall?
"I think we've done very well. I think the level of players that have come into the to the squad has definitely improved it. International players are coming to the Club now, which is a sign of where we are and what we've achieved over the last two years. That these type of players want to come and play for West Ham United now, I've been really pleased and I think the manager has been really pleased. It takes time to bed in and in the next four or five weeks, I think the real signs of their quality will be there for everyone to see."
The manager has spoken about changing the way we play, so we can control games, be more progressive through the lines and be more clinical in the final third. We've brought in players who can help us make that move, haven't we?
"Like you say, good players know how to handle situations in-game, they know when to be positive, they know when to make the right decisions. The tempo of the game is very important but now I think we've got good footballers who are able to play those passes through lines into players who will be receiving it higher up the pitch to make us more of a threat in offensive situations."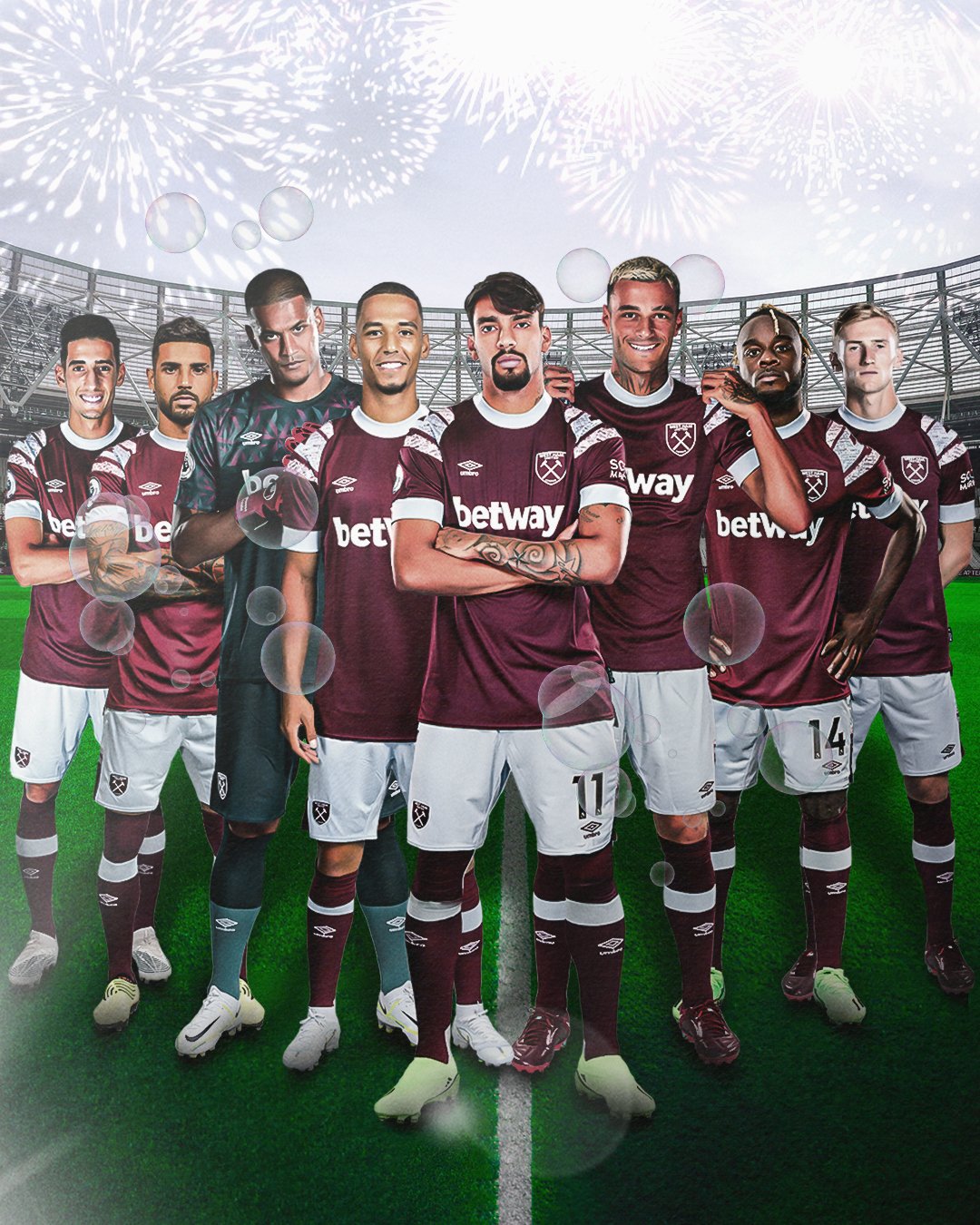 You've been working closely with the manager, the Board, and your recruitment team, so it's been a really?
"I think what we've done over the last ten months and the players we have bought is evidence of the due diligence that we've done. We've watched them live, we've found out about their attitudes and characters off the pitch. So, I think not only are good players and good footballers coming into the Club, they're good characters as well. Me working very closely with the manager and the Chairman and the Board, it's worked really well. I think for the fans to see the type of players that have come in and the money that has been spent, it's credit to everybody within my department. But I think it's credit to everyone within the Club as well that they're happy to trust my judgment and my team's judgment aligned with the manager's ultimate decision, because obviously it's always the manager's ultimate decision, that we put players in front of them on the table and we've got eight very good players in the squad now."
You talk about due diligence in terms of a player's character, so how important is it in today's world that players have a good character off the pitch when considering him as a signing for West Ham United?
"It's one thing I learned in my previous job at Man City – we knew they were good players, but if you're a good player on the pitch, but you're a bad egg off it, you're going to be a problem within the changing room. And I think that is so important now, to find out the characters, the attitudes of players off the pitch is so important, and they have to be aligned with the qualities on the pitch because being a good character in the dressing room is so important."
West Ham United have been on an upward trajectory over the last two-and-a-half years. Has that made it harder in terms of recruitment because the better your team and squad are, there are less players of sufficient calibre available?
"I think what it does now and what it shows is that we have to look at players that your Man Citys, Liverpools, Man Uniteds, Chelsea and Arsenals need to look at. We need to be at the table in order to try and get these players. They are not necessarily going to pick us all the time, they're going to still go for the teams in the top three and four every year, but the fact that we are at a table, the fact that they are considering us and the fact that we are offering them a chance to come to West Ham just shows how far we've come over the last two years, and the calibre of players that we are searching for now has gone up a big notch. But, like I say, we have to compete with the teams at the top of the table now."
As Head of Recruitment, it's been 24/7 for you and your team this summer, so how do you feel at the end of the transfer window? Do you personally get a buzz every time a signing is completed?
"Yes. I think two instances have brought that home to me since the start of the season. When Nayef [Aguerd] got injured at Rangers, there was not a sadder man than me because he is such a good, good character. He was my first signing, and I was so looking forward to him coming and playing early on in the Premier League. I've still got no doubt about him as well, but when he got injured it was a sickener. And the one when I got real butterflies in my stomach was when Gianluca [Scamacca] scored his first goal against Viborg at home. It's just things like that, because you spent lots of time with them, their agents and their families prior to their signing, you build up a personal relationship with them and it carries on here. It's quite nice that they know who I am and they know where I've come from, and I feel as though they are thankful for what I did, and the collaborative for actually getting them here as well. So, it's really important that we keep the relationships going, but definitely the ones I've brought in, I've got a real strong relationship with."
The window has closed, but the work continues as another one opens in January, and we've done well in that window in recent years?
"We've started. As soon as the season starts in earnest, the scouts are on the ground. I've been one, so I'm sort of like directing them where to go or they're doing their own planning. So, we've started the process and, come the end of September, we'll start writing the list for next summer, the main targets, and we'll continue to watch those players over the next three, four or five months. Those lists will also be used for the January window if we need any players then, but ultimately the process has started for next season already."