West Ham United players Manuel Lanzini, Conor Coventry and Jamal Baptiste visited Newham Hospital to spread Christmas cheer among patients and staff.
The Club has had a long relationship with Newham Hospital in Plaistow, with many players being born there or using its services, and has formed a partnership with Barts Charity, which provides support and raises funds for Barts Health NHS Trust five hospitals – Newham, Mile End, The Royal London, St Bartholomew's and Whipps Cross.
During their Christmas visit, the Hammers trio first dropped into the Hospital's Wellbeing Hub, which opened in February this year and was funded by Barts Charity to provide a space for staff to relax. There, the players met staff from the hospital's emergency department, Rainbow Centre for children and young people, wellbeing team, and other departments, chatting, posing for photographs and signing shirts and scarves.
The players were also told about how the Wellbeing Hub offers staff a range of activities to help them unwind, including a reading library, movie nights, massage chairs, pilates classes and refreshments.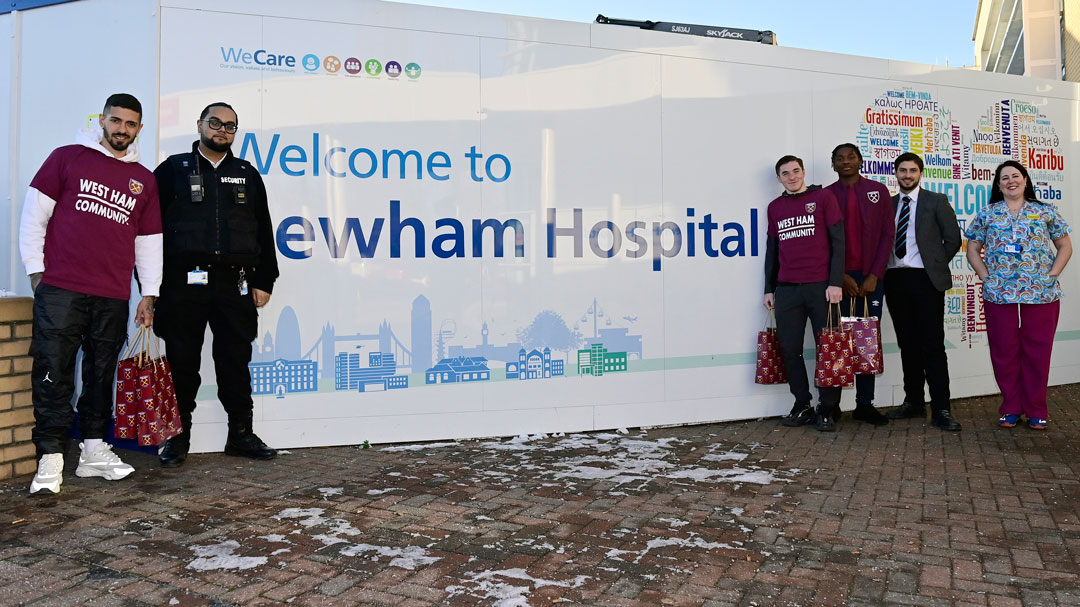 Among those present was security officer/supervisor Haseeb, who lives in East Ham is a West Ham fan and plays as a goalkeeper during the staff's monthly football sessions.
"Newham Hospital is somewhere everyone in the area has been to or has a family link to, so it's a central part of the community," said Haseeb, who joined fire safety officer and lifelong Hammer Stevie in welcoming the players. "It's a busy place to work, and I love it!
"I'm either organising shifts or I'm out on patrol, keeping people safe and making sure the hospital is looked after. I've got to look after the buildings and also the people who work here – the patients, the staff and all the people who come to visit – to make sure they're safe and secure.
"I've always been a West Ham fan since I was a kid and we've had some ups and downs, but it's great. I've been to lots of memorable games – the last game at the Boleyn Ground was special, as it was Mark Noble's Testimonial. The European adventures have been strong. We're doing a lot better than we used to!
"We've got a West Ham group chat among staff and we have started a monthly football session at Newham Leisure Centre, where we have a little kickaround – it's so good."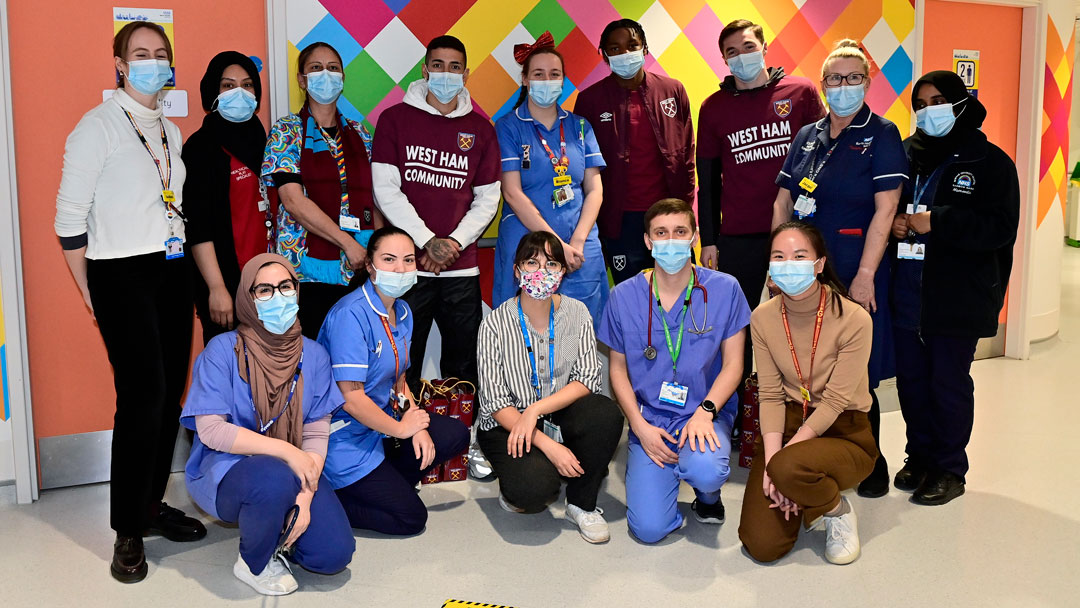 The players were then welcomed to Rainbow Centre, which provides 24-hour inpatient and day care for children and young people.
There, they handed out goodie bags to patients and their family members and met staff. Among them was ten-year-old West Ham fan Buster, who is undergoing treatment for acute lymphoblastic leukaemia and his parents.
Buster told the players about his favourite players and the matches he had been to, and told Lanzini he hoped Argentina would win the FIFA World Cup, winning the approval of our No10, who presented him with a personally signed shirt and invited him to a future game at London Stadium as his guest.
"It was very good to go to Newham Hospital to meet everybody," said the long-serving midfielder. "The staff there work very hard to look after patients, and we know how difficult their jobs can be, so it is important for them to have a place to relax, like the wellbeing hub.
"It was lovely to meet Buster, too, even if he did not say I was his favourite player! He is a brave boy and I am looking forward to meeting him and his family at a match soon."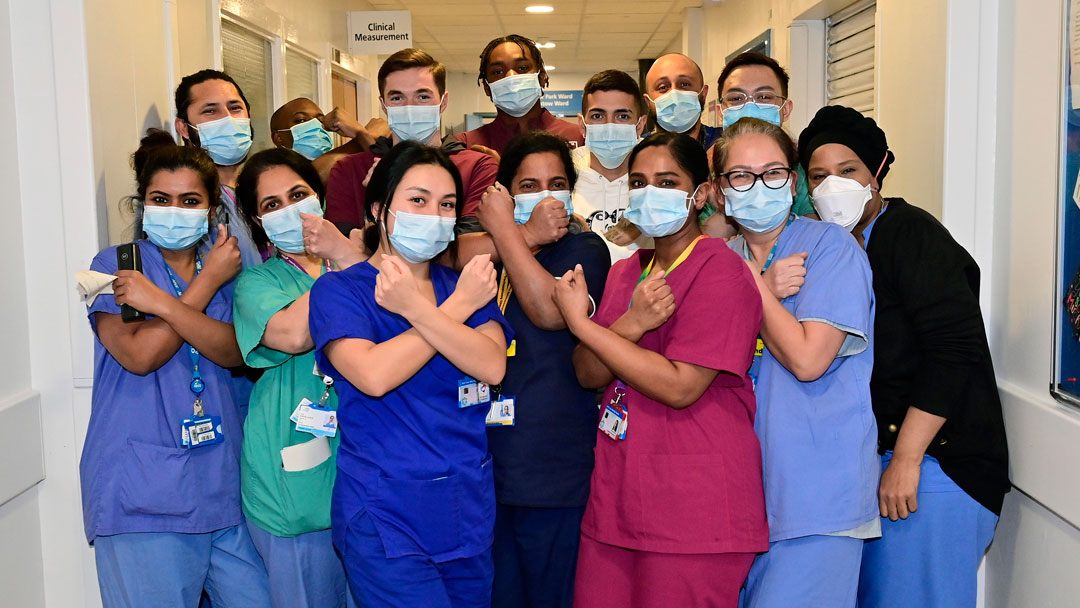 The players' final stop was to meet staff from the critical care unit. Staff on this ward, as well all across the hospital,  worked relentlessly throughout the Covid-19 pandemic to provide round-the-clock, high-quality care to those in the community who needed it most. Player  posed for more photographs with excited staff, signed autographs and made video calls to staff family members.
Everyone at West Ham United would like to wish the staff and patients at Barts Health NHS Trust hospitals and Barts Charity a merry Christmas.
If you would like to find out more about Barts Charity, click here.