Everyone at West Ham United has been left saddened by news of the passing of Frank O'Farrell at the age of 94.
Wing-half O'Farrell spent eight years with the Hammers between 1948-56, making 213 appearances in Claret and Blue and playing an important role in the establishment of the Academy of Football.
Capped nine times by the Republic of Ireland, O'Farrell also played for his hometown club Cork United and Preston North End before embarking on a managerial career with, among others, Leicester City, Manchester United and Torquay United.
Born in Dublin Hill in the northern Cork suburb of Blackpool in what was then the Irish Free State in October 1927, O'Farrell initially followed his father by working on the railways and revealed his boyhood ambition was to drive the Cork to Dublin express train, rather than to become a footballer.
"I've been blessed and I can have no complaints about the opportunities that life has given me," he once said. "My father drove steam locomotives on Ireland's railways and I'd spent a few years as a fireman standing on the footplate, hurriedly shovelling all the coal into the firebox. Football was easy after that!"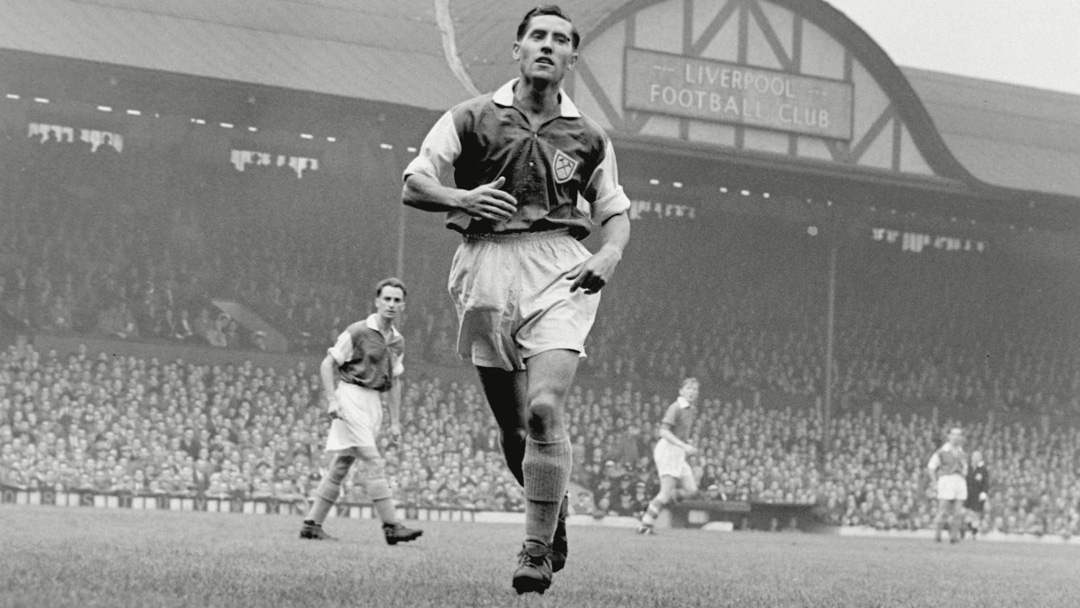 When he was not working as a fireman stoking steam locomotives, the young O'Farrell played both Gaelic and association football, turning out for local clubs Nicholas Rovers, Clapton Celtic and Western Rovers, winning a Munster Minor Cup medal.
He joined League of Ireland club Cork United in 1947, just before his 20th birthday, replacing West Ham United-bound Tommy Moroney. In his first season as a semi-professional, 1947/48, O'Farrell and his teammates won the League of Ireland Shield
In early 1948, after being spotted by scout Ben Ives and on Moroney's personal recommendation, he joined West Ham for a £3,000 transfer fee, and initially played in the reserve team, making more than 50 appearances at that level before breaking into the first team under new manager Ted Fenton two years after arriving in east London.
After making his debut in outgoing manager Charlie Paynter's Testimonial against Arsenal in September 1950, O'Farrell made his Football League bow at Notts County in November of the same year and became a regular starter.
O'Farrell missed just one Second Division match in each of the next two seasons, 1951/52 and 1952/53, scoring his maiden goal at Blackburn Rovers in December 1951.
Away from the pitch, he and innovative teammate Malcolm Allison began laying the foundations upon which the Club's long-awaited return to the First Division in 1958 would be built.
O'Farrell, Allison and teammates, including his fellow Irishman Noel Cantwell, Dave Sexton and John Bond, would go for lunch at the Denmark Inn – paid for by the Club – before spending their afternoons talking tactics and devising coaching methods at Cassettari's Café in Barking Road.
"We'd all sit there moving cups and saucers around the table like players on a pitch," O'Farrell once said. "They were good times and I've got very happy memories of my days at West Ham and I'll always look back and remember the place with fondness."
After scoring his eighth and final goal in a Second Division draw with Liverpool at the Boleyn Ground in September 1956, O'Farrell departed the Hammers for First Division Preston North End, scoring on his debut and helping the Lancashire club finish third and second in his first two seasons at Deepdale.
A knee problem saw O'Farrell retire from playing full-time in 1961, aged 34, but his involvement in football was far from over, as he embarked on a long career in management with Southern League club Weymouth.
After leading Weymouth to the Southern League championship and spending three years with Devon club Torquay United, where he signed former Hammers Ken Brown and Bond, he was appointed by Leicester City, where he was assisted by another former West Ham teammate Malcolm Musgrove and led the Foxes to the 1969 FA Cup final and the Second Division title in 1971.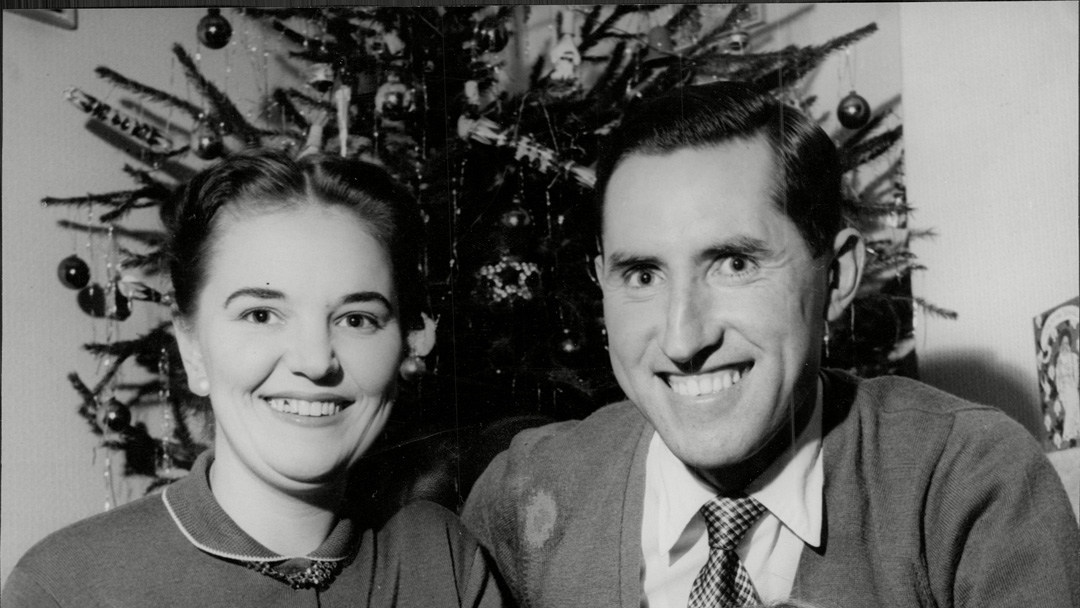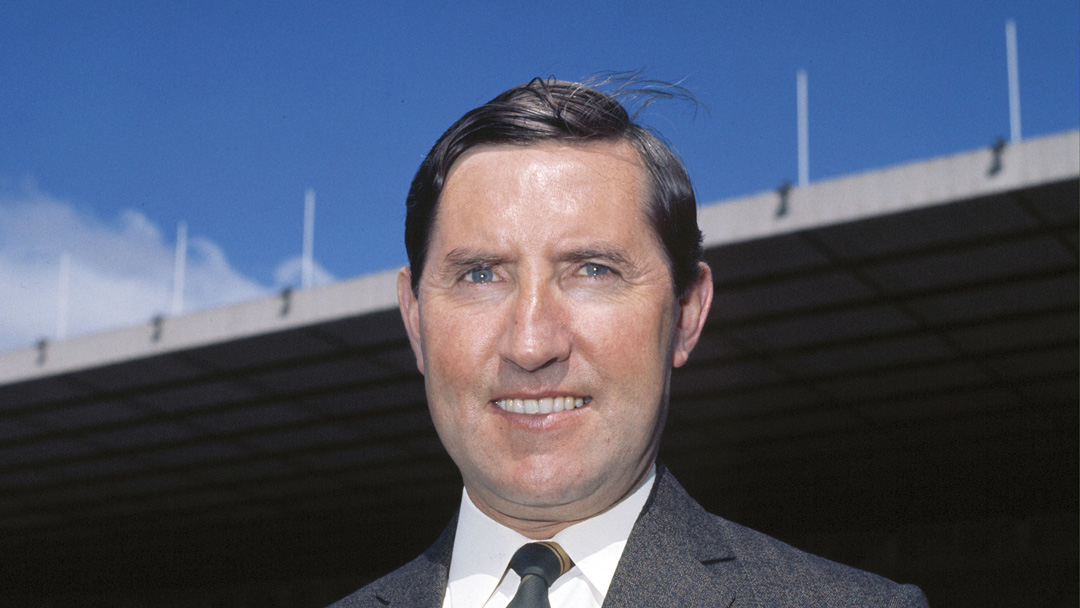 O'Farrell then succeeded Matt Busby as Manchester United manager and initially started well, but he departed Old Trafford after 18 months. After spells with Cardiff City, the Iranian national team, who he guided to the gold medal at the 1974 Asian Games, and Emirati club Al-Shaab, he returned to Torquay in 1981 before retiring two years later.
The Irishman remained in Torquay, worked as a scout and ran a nursing home with his wife Ann.
A principled, softly-spoken, genial man who was liked and respected by all who knew him well, O'Farrell was the oldest living former West Ham player prior to his passing on Sunday morning at the age of 94 years and five months.
Everyone at West Ham United would like to express their sincere condolences to Frank's family and friends at this sad time.