The arrival of Lucas Paquetá at West Ham United has sparked the imagination of many football fans this week - not least those with FPL teams to pick.
Ahead of a trip to Chelsea, Lucas Paquetá might just become a more than useful differential should you wish to make up some ground – or even extend your lead – in various FPL leagues.
The Brazil midfielder could help you catch up with August FPL Manager of the Month Jack Willett, whose team - 'Bowen 747' – picked up 87 points in Gameweek 5 to end August with 397 points - a slender lead over Luke Hillier's 'Game of Salahtaire'.
'Bowen 747' not only tops the West Ham United Supporters FPL league but also ranks 440th in the overall FPL table.
On whufc.com and in each issue of the Official Programme this season, we will analyse players' performances – and also give you tips to help you thrive in FPL!
Remember it is a long season ahead and also to make your transfers ahead of the Gameweek 6 deadline on Saturday at 11am.
One player you should be targeting: Lucas Paquetá.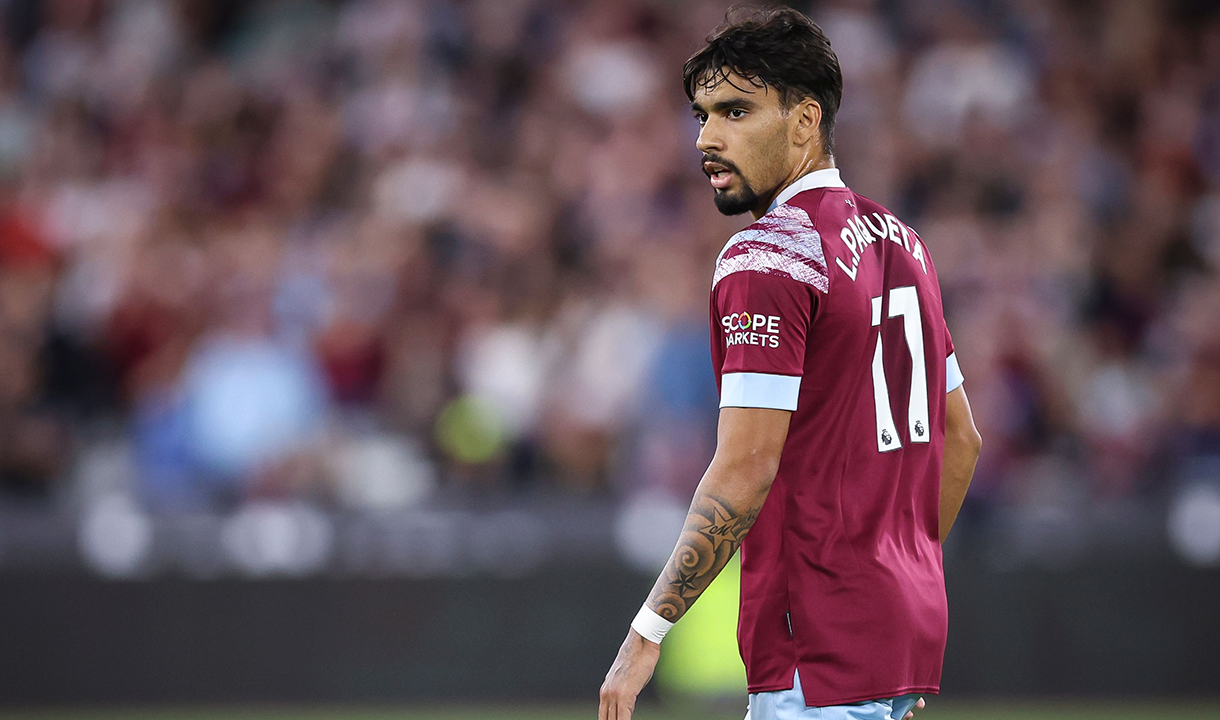 What could Lucas Paquetá bring to my FPL team?
The Hammers eighth signing of a busy summer has been valued by FPL at just £6m. In short: he is an absolute steal.
Lucas Paquetá made his Claret and Blue debut against Tottenham midweek, having played for Lyon at the London Stadium in the UEFA Europa League last campaign.
The new Hammers No11 was roared onto the field by the Hammers faithful, and that support could soon be felt from FPL bosses should Lucas Paquetá transition his Ligue 1 form to the Premier League.
The Brazil midfielder made 67 appearances at Lyon, scoring 18 goals, and has the potential to be deployed as one of the most advanced midfielders at West Ham. 
His cameo in east London showed there is plenty to come too. He might have scored the winner on his debut but he was unable to convert a Vladimír Coufal cross late on in east London.
With over 30 caps to his name for Brazil, the quality of Lucas Paquetá is undisputed. His reputation for goals and assists coupled with his ability to tackle and break up the play means he could be one to put on your FPL radar.
Free hit or Wildcard? How to get Lucas Paquetá in your FPL team?
As it stands, FPL managers are given one free transfer and up to two free transfers if they have not made a switch in the previous Gameweek.
Yet, the option to play two chips is also available. If you play the Free Hit, you will be able to make an unlimited number of transfers. With the Free Hit, however, your lineup will return to how it was at the beginning of the previous week. As a result, Lucas Paquetá would only play one Gameweek should you transfer him in this way. 
You may also use the Wildcard option, which allows you to make unlimited transfers during a particular Gameweek. Each season, you will have two Wildcards available, the first of which will be available until Saturday 12 November. Transfers made during a Wildcard are permanent, as opposed to the Free Hit.
Opposition Watch: Reece James
Let's face it, Reece James has been an FPL stalwart for a while now. Thriving in a back five, James picked up five goals in 26 appearances in 2021/22, with nine assists also added to the mix.
He has often been played at right centre-back this term but has showed his attacking ability when moved to wing-back or full-back. Against Spurs, that proved to be the case where only a late Harry Kane strike denied James a winner at Stamford Bridge.
Following the arrival of Wesley Fofana from Leicester City earlier this week, there is the feeling that James will slot back in at wing-back.
There is the price, however. James is a premium defender in FPL – at a current price of £6.1m - but one who has shown he is more than worth the financial hit in recent seasons.
After West Ham, Chelsea face Fulham and Crystal Palace in the next few weeks. James could be in for a few points – after he has faced the Hammers, of course.