This October, the West Ham United Foundation, in partnership with Newham Council and Premier League Primary Stars, hosted two football tournaments engaging a total of 500 children from primary schools across the borough. 
In addition to its ongoing commitment to engaging children by using the power of football in the classroom, PL Primary Stars extends its reach by inviting 27 unique partner schools to participate in extracurricular competitions. 
Over two action-packed days in October, the West Ham United Foundation opened its doors to Key Stage Two students eager to proudly represent their schools.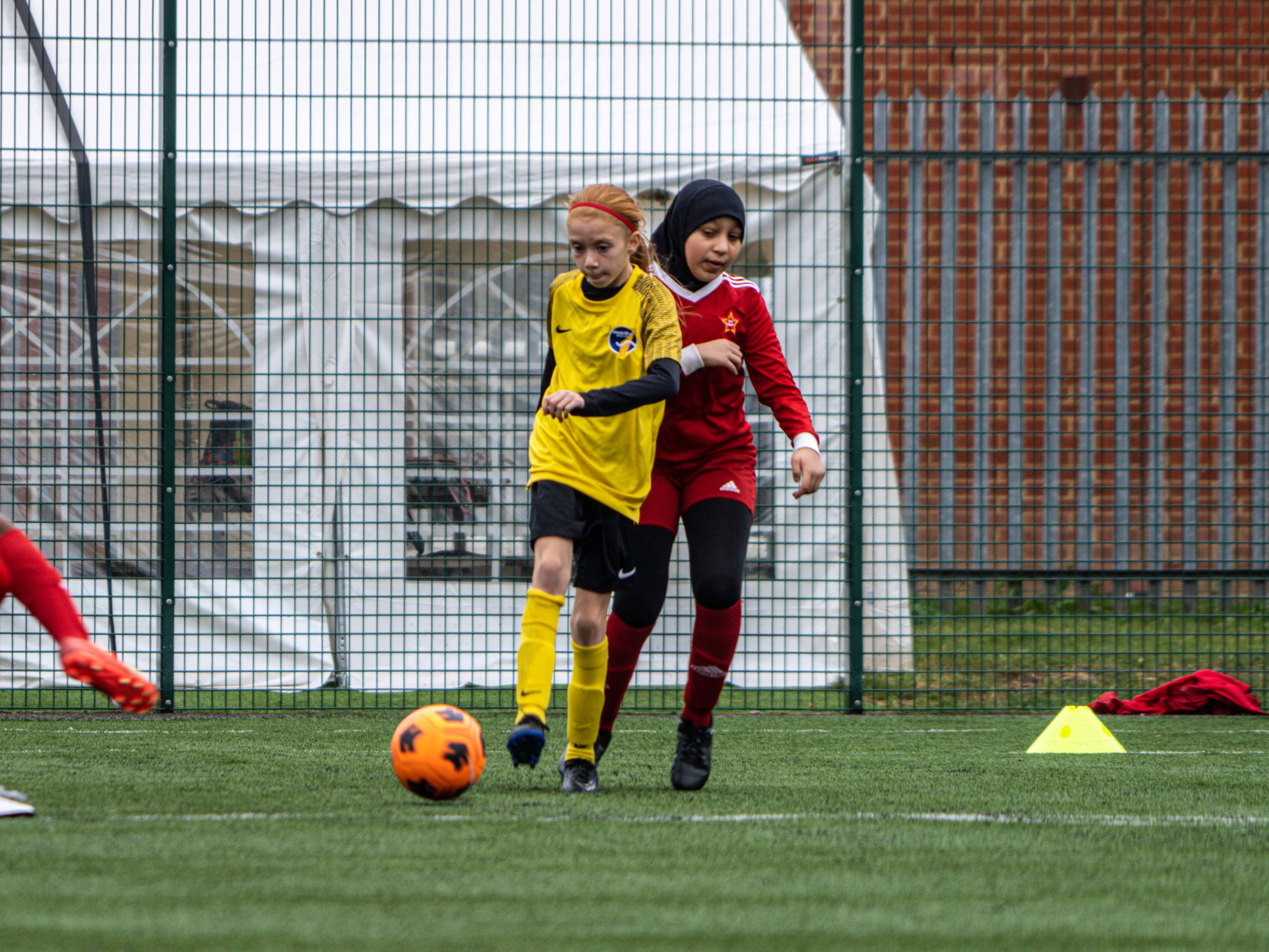 The girls' tournament saw an impressive turnout of 24 schools, involving a total of 240 young competitors. Furthermore, each participant was presented with a copy of 'Rebel Girls Kick It: World Champions Take the Pitch, and You Can Too', an inspiring book which celebrates female athletes featuring stories and fun facts aiming to increase children's confidence whilst playing sport.
We're seeing a great influx of girls that want to play at our school, so opportunities to compete like these are amazing
Sumayyah Maayuf, a teacher and coach at Scott Wilkie Primary School, expressed her enthusiasm for the growing interest among girls to participate in sport: "We're seeing such a great influx of girls that want to play at our school, so opportunities to compete like these are amazing. Seeing the girls wear their kits; they're so proud to be here at the Foundation representing their school." 
Despite the competitive nature of these events, the primary organisational focus was on cultivating social skills and fostering camaraderie. In alignment with this objective, Maayuf recounted a remarkable display of sportsmanship that truly embodied the essence of the competition.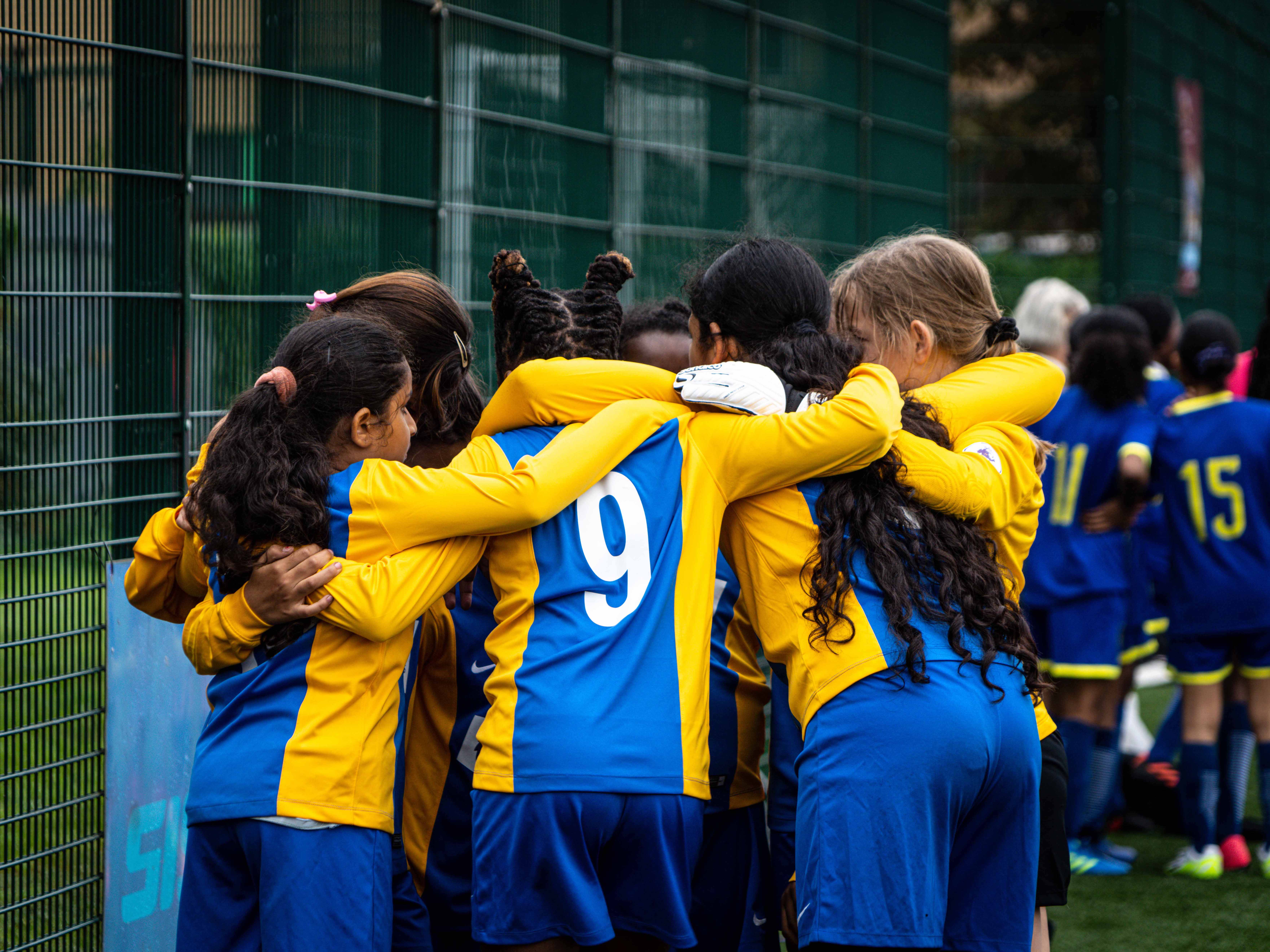 "Although we didn't do very well in terms of results, we always finish our games with a team huddle to try and boost the morale and confidence," she continued. "Out of the five round robin games we played, we only won one. In that particular game, however, the opposition goalkeeper got a bit emotional, and in a great display of empathy, all of my girls rushed over to support and uplift her. To have that self-awareness and try and boost someone else's morale is amazing. I couldn't be prouder of my girls!" 
Competing in a round robin stage, the four group winners progressed into the semi-finals where one school would have the chance to claim bragging rights in east London. 
Keeping it tight at the back, St Helens Catholic School in Plaistow played out goalless draws in the knockout stages clinching both of their games on penalties to be crowned champions.
Commenting on the success of the girls' tournament, WHUF PL Primary Stars Coordinator Rebecca Trott said: "We're really proud of the turnout and the scale of the competition we were able to host today. The Premier League has dedicated a lot more funding to growing the women and girls' game, so it's something we're focusing on and only too pleased to help develop."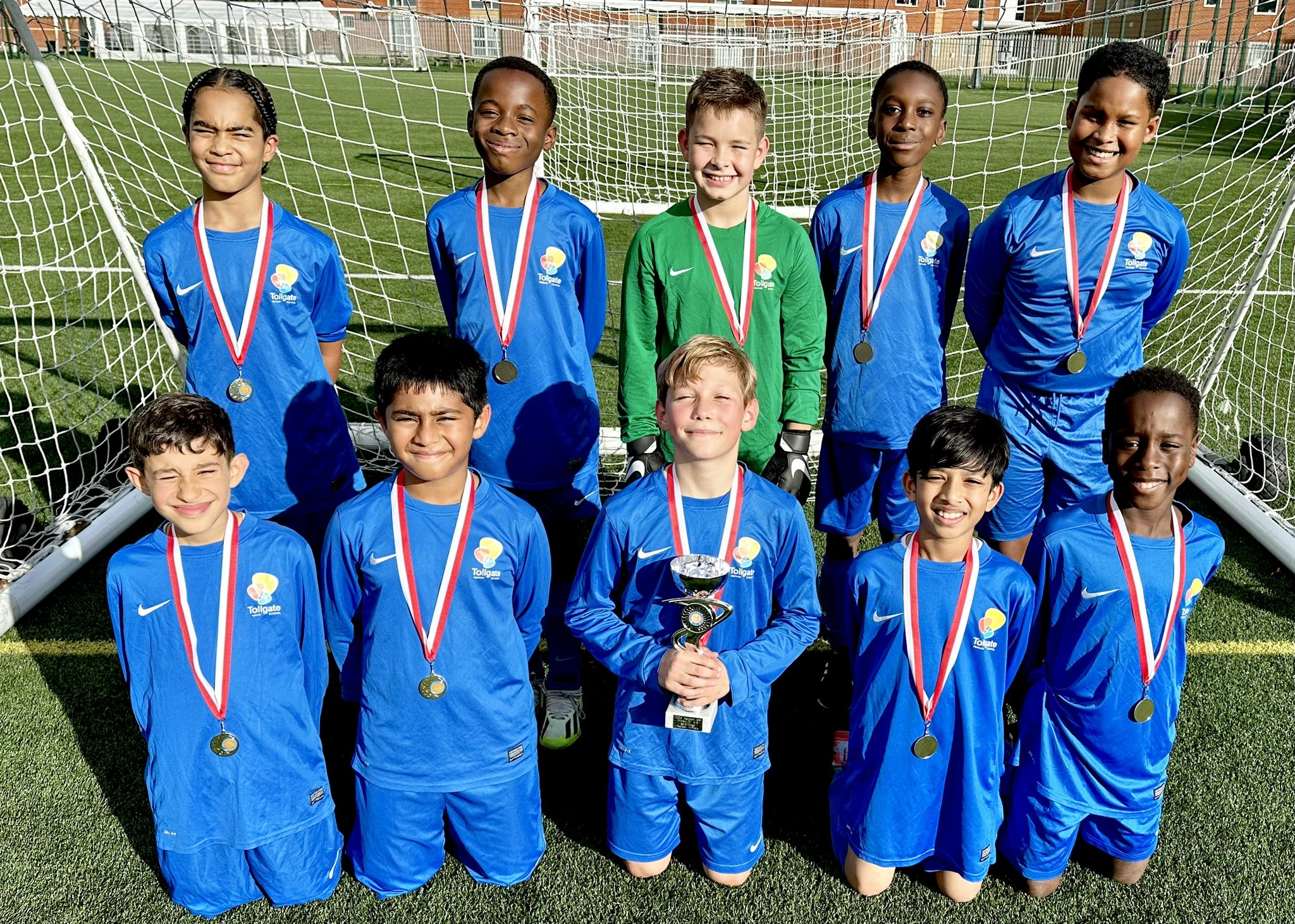 Just a week later, the Foundation was ready to do it all over again as they hosted 25 schools in the boys' tournament. 
Tollgate Primary School breezed through the round robin stage before scoring eight goals without reply in their knockout games, beating Central Park Primary School, to become Newham champions.