The West Ham United Foundation (WHUF) is delighted to announce the launch of a new Football Development Programme!
Based at our Technical Development Centre at Fyfield Sports Academy in Ongar on 24 September, boys and girls aged 6-14 will get the opportunity to improve their skills through our innovative coaching programme.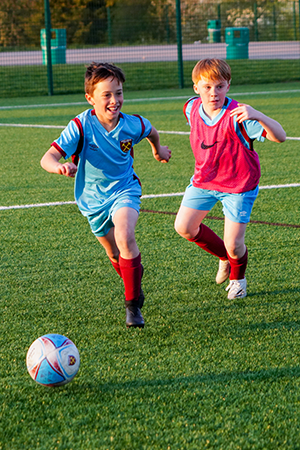 This brand-new initiative looks to expand the reach of WHUF Football Development programmes further into Essex. The sessions will place a significant emphasis on developing technical ability, meaning that over 90 per cent of each session will see the ball being moved around by the involved players.
The goal is to provide more children with the opportunity to be a part of the Foundation's Player Pathway, a three-tier system designed to develop participants' individual skillset, before introducing them to a team environment at our Emergent Talent Centres, with a view to ultimately applying their skills in weekly fixtures at the Performance Academy.
The Development Tasters, which involve a £2 booking fee, will be held on 24 September and will consist of hourly sessions from 9:30-10:30 and 10:45-11:45 for ages 6-9, and from 12:00-13:00 and 13:00-14:00 for ages 10-14.
Bryan Glover, the Foundation's Director of Programmes, said: "We are delighted to be expanding our Football Development programme across Essex and are really looking forward to launching our bespoke programmes at the Fyfield Sports Academy."
To sign up for our Technical Development Day on 24 September please follow the link here!
For more information on the Player Pathway programme, contact Luke Hirst on [email protected]