Pablo Fornals is feeling ready for the Premier League campaign to get going again after a productive preparation period during the mid-season break for the FIFA World Cup.
The domestic season has been on hiatus since the Hammers took on Leicester City on 12 November, but with a trip to Arsenal looming on Boxing Day, David Moyes' men have been putting the graft in – both on the training and match pitches.
A series of three warm-up matches, which brought wins over EFL League One side Cambridge United and Italian Serie A outfit Udinese, ended on Saturday with a trip to fellow Premier League team Fulham, and Fornals was pleased with the workout.
Jarrod Bowen's second half strike meant the east Londoners returned home with a 1-1 draw and the feeling they are prepared for the challenges which lie ahead.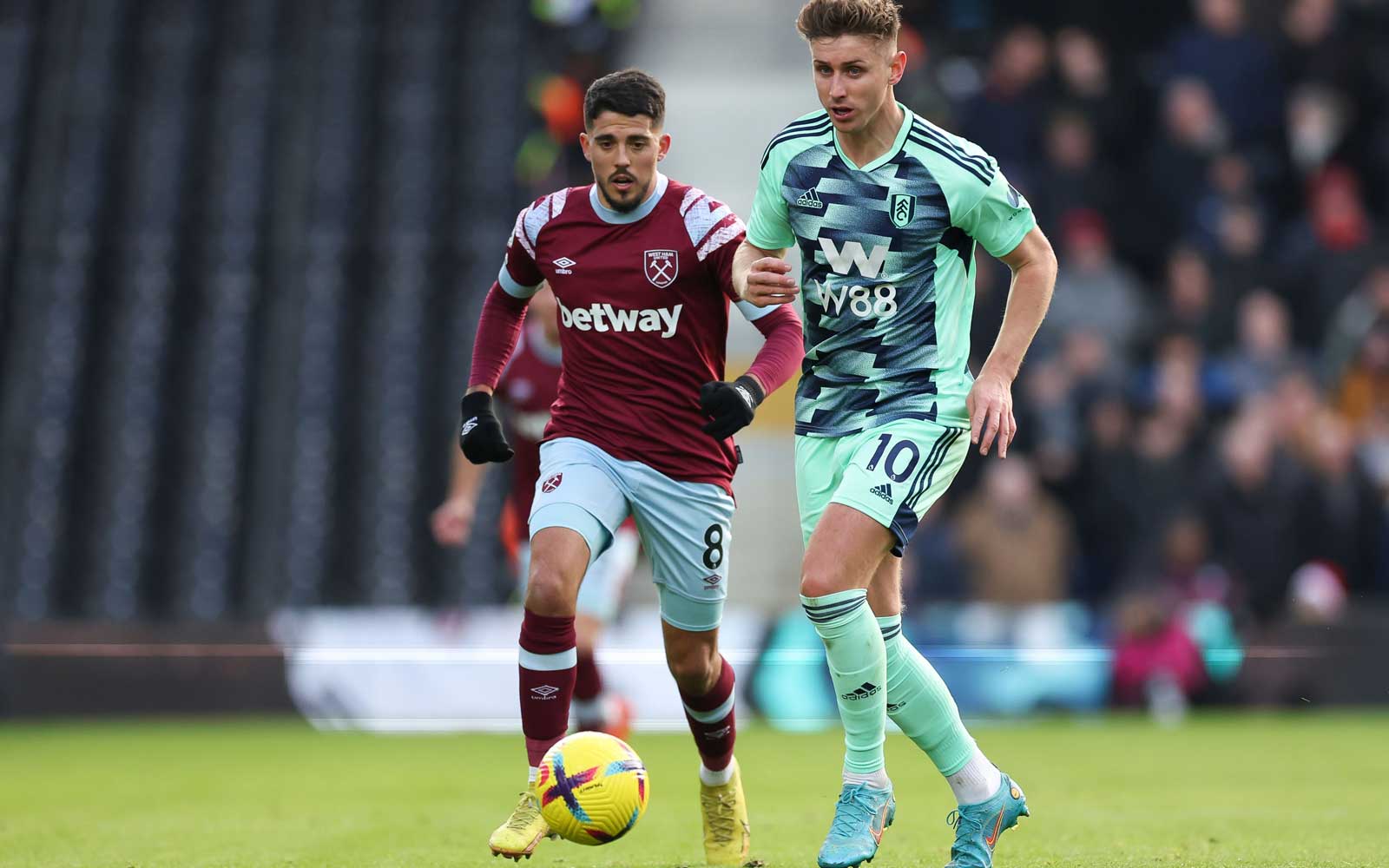 "These games have been important for us to build up to Arsenal," the No8 said. "We know it's not the Premier League [in these warm-up games] but we've played against great teams and we've had good results.
"I think it brings us a positive mentality because we need and deserve [the results] after very good weeks of working hard.
"It felt good out there on the pitch. I think we did a good preparation against great teams. It was a big test on Saturday to play against another Premier League team and I think we did quite well.
"We had some really nice work, we tried to do what we've been doing in training and that's the most important thing."
The Hammers will receive a further boost this week when their quintet of players involved in Qatar – Declan Rice, Lucas Paquetá, Nayef Aguerd, Alphonse Areola and Thilo Kehrer – return to Rush Green and Fornals was delighted for all of them to represent their countries on the global stage.
"We are waiting for our teammates who had the chance to play in the World Cup and the players who have been here have been working really hard to have chances in the future," he continued.
"We were really pleased to have a lot of players in the World Cup because it means we are a nice team.
"Now they have finished, hopefully all of them are ready to put their boots on again and help West Ham achieve our goals."