Formed by Hammers supporters Jack Elderton and Callum Goodall to offer their fellow fans in-depth but accessible analysis of their team and its players, Analytics United will provide content for the Club's official website, app, Official Programme and social media channels over the course of the 2023/24 season.
Here, Analytics United use performance analysis and data to examine how West Ham United can handle an Arsenal side playing with a different approach this season...
With Arsenal and West Ham both competing in four competitions this season, it's difficult to predict how the teams could shape up for this fixture. In Arsenal's EFL Cup third-round victory over Brentford, Mikel Arteta did opt for a much-changed side that saw Reiss Nelson, Emile Smith Rowe and Charles Sagoe Jr all brought into the starting lineup, but those rotation options only serve as a clear reminder of the ridiculous level of quality in the Arsenal squad this season and indicate the quality of the opposition, whether sweeping changes are made or not.
Something West Ham can definitely expect in this fixture is to come up against an Arsenal team that are playing slightly differently to the side we saw last season…
As they pushed for the Premier League title, Mikel Arteta's team were hugely impressive as an attacking force – the Gunners recorded 1.82 npxG per 90, the third highest figure in the division across 2022/23. So far this season, Arsenal have transformed into a more defensively secure outfit with less irrepressible zeal in attack. The changes have improved the team's overall xG difference (+0.1 per 90) but the attack has suffered a 0.47 drop in npxG per game and has fallen from third to 13th in this metric making it the least relentless attacking unit out of the Premier League's 'Big Six'.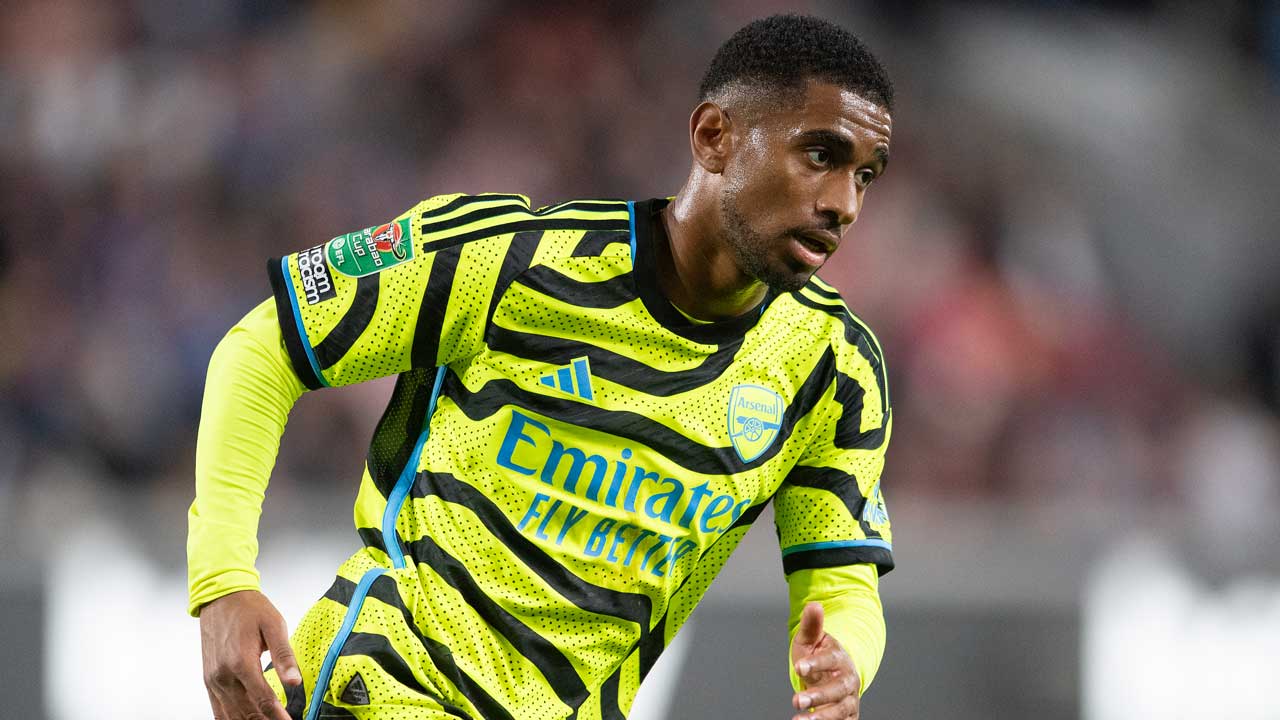 It seems that the changes in midfield, with Declan Rice and Kai Havertz replacing Thomas Partey and Granit Xhaka, have altered the blend of the team so significantly that we could now view Arsenal's main strength as being their defence – the Gunners have conceded just 0.79 npxG per game this season, only just behind Manchester City's 0.7. Though this is something that could change if Arteta chooses to rotate heavily for this match – the midfield blend in Arsenal's 1-0 third round victory over Brentford was far more attacking with Smith Rowe and Havertz either side of Jorginho.
Thinking about ways to disrupt this kind of midfield unit brings the deepest midfielder into focus. When Arteta does opt for two offensive eights in the same team it creates a degree of vulnerability around the six due to the rest of the midfield's unfamiliarity in supporting through implementation of a situational double-pivot in possession – one of the eights dropping alongside the six to assist in playing out from the back. This issue can be further compounded when comfortable inverters like Oleksandr Zinchenko and Jurrien Timber are unavailable in the full-back positions. Huge pressure is consequently placed on the deepest midfielder to conduct build-up and this clearly magnifies the potential of an opposition system that utilises a man-marking number ten from a 4-2-3-1 defensive shape – something very familiar to David Moyes and Hammers fans.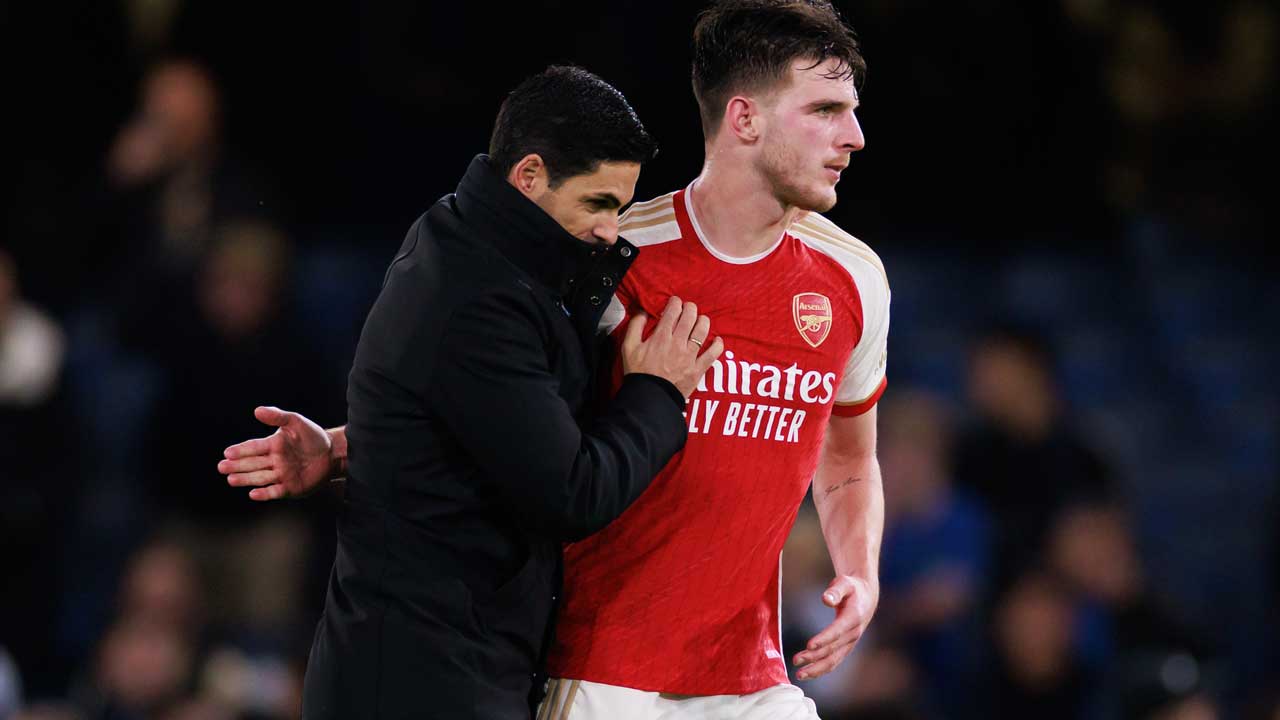 One of the challenges West Ham have faced in employing such a system is the potential for the midfield to be overloaded when the opposition use a double-pivot in build-up and bring a winger, or drop a striker deeper, into central spaces to formulate a box midfield. This can create uncertainty in the centre as 2v1s appear on the higher line, versus the ten, or on the lower line, versus the six, should one of the defensive midfielders jump to support the initial press, thus creating more of a 4-1-4-1 defensive shape. Conveniently, as discussed earlier, if Arteta were to rotate and opt for a more attacking midfield three, these issues would be masked by that uncomfortability, or lack of know-how, seen in players like Havertz or Smith Rowe when dropping into deeper positions.
Resultantly, it could be wise for West Ham to stick with the system and target Arsenal's deepest midfielder in build-up to try to force the Gunners to build through the flanks where Moyes' team can be confident of blocking, or clearing, crosses into the box.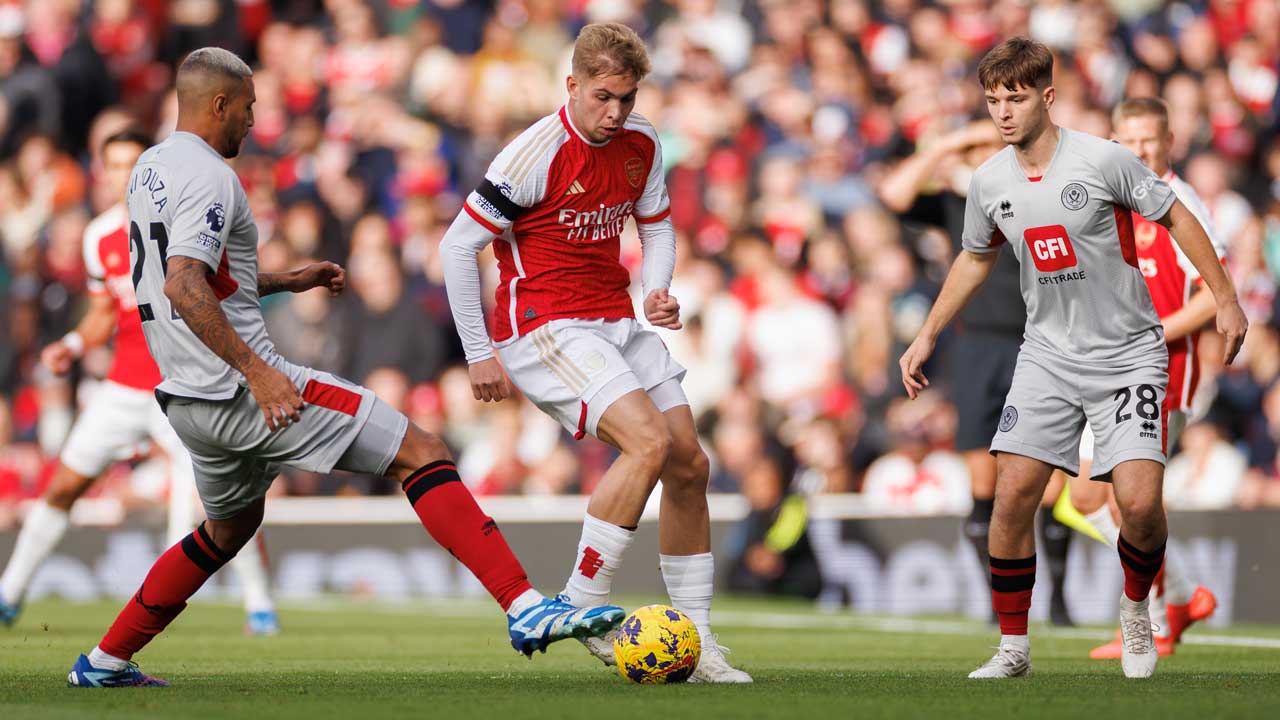 Then, in attack, things are heavily dependent on the centre-back partnership that Arteta chooses to start. It is likely that one of Gabriel or William Saliba could be rested, but the one selected to start should probably be avoided whilst focusing attacks down the other flank. Saliba and Gabriel have shown just how skilled they are at defending open spaces behind the full-backs where other centre-backs might struggle against players like Michail Antonio, Jarrod Bowen, Divin Mubama or Maxwel Cornet moving at speed. This is a key component of how Moyes' side bring about rapid and highly threatening counter-attacks – direct passes to the striker that are bounced back into midfield and then played into the space, or longer balls over the top of the defence and into either of the channels for the striker to chase – and targeting whoever partners the first-choice centre-back could lead to more fruitful breakaways.
Whatever teams the managers select, this will be a tough fixture for the Hammers and Moyes' side will have to be inch-perfect with and without the ball to progress to the next round of the EFL Cup.