Dagný Brynjarsdóttir said that West Ham United didn't play to their usual standards in the 2-0 defeat to Brighton & Hove Albion.
The Hammers found themselves immediately on the backfoot at the Chigwell Construction Stadium, as Aileen Whelan found the back of the net from close range after only two minutes had passed in Sunday's Barclays FA Women's Super League match.
Despite the best efforts of Brynjarsdóttir and her teammates to get back into the game, an individual error at the back would hand Inessa Kaagman her team's second goal of the game – slotting into an empty net with ten minutes to play. 
"It was a disappointing game for us today," Brynjarsdóttir told West Ham TV.  "We didn't play to our usual standard and we didn't come out on the front foot. 
"I think for the majority of the match, we were the team that was in control, but we were not sharp enough at both ends of the field." 
Brighton had beaten the Hammers 2-0 on the opening day of the Barclays FA Women's Super League season, and Olli Harder's side were looking to make sure a repeat didn't happen. 
But the Irons lacked a clinical edge, despite creating a number of good opportunities, especially from wide areas. 
But it would be individual errors that would be their downfall, and the Icelandic midfielder was evidently frustrated at full-time. 
"It's hard to start a game basically 1-0 down and having to chase them immediately. I think we created a bunch of half chances, but we need to a bit sharper with the final pass, sometimes it was too soft or too hard which made things difficult for us going forward.
"We need to make sure we train well this week ready for Manchester City next weekend."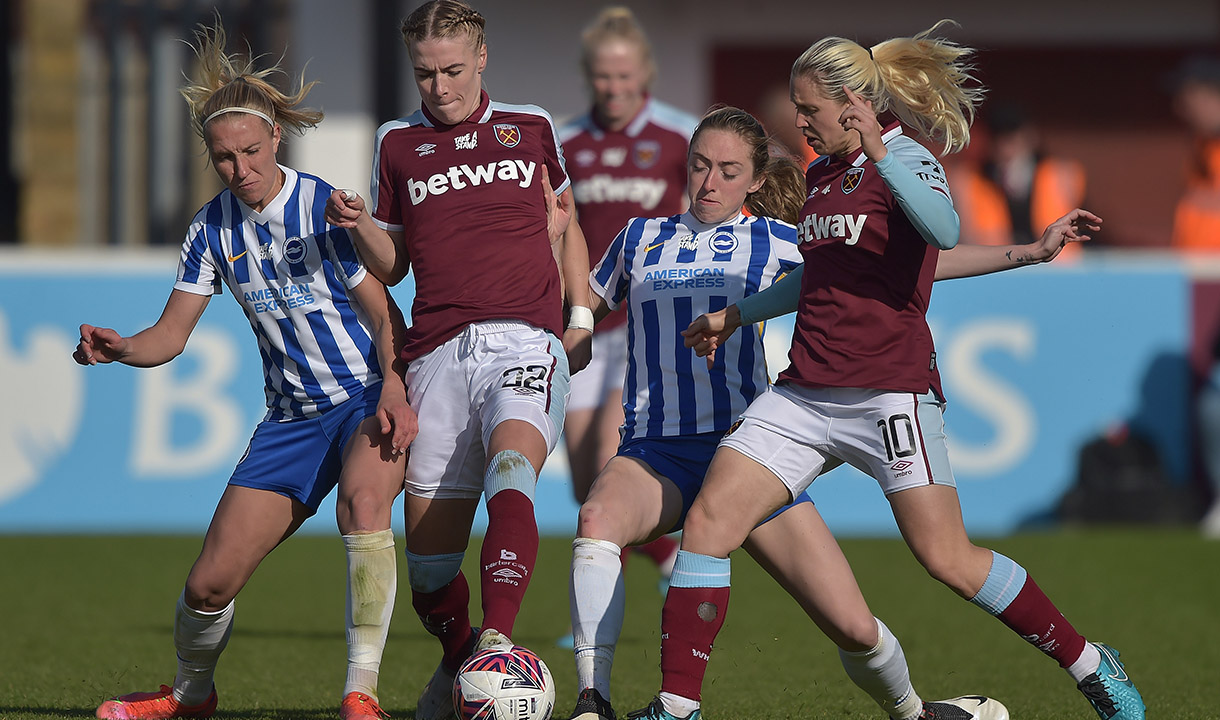 And with two clashes against the Citizens in quick succession – one in the WSL on Saturday 2 April, and an FA Cup semi-final on Saturday 17 April, it's a chance for the Hammers to get back to winning ways, but also get a feel for their opponents before the big cup clash. 
"I think the games against Manchester City will be a bit different to the one we've played today. They're going to have a lot more of the ball and we're going to have to defend very well as a group.
"We won't get many chances because of how good they usually are defensively, so we need to make sure we take those chances when we get them and cut out the mistakes that we've made as a team today."
Despite the result, it was a special afternoon for Brynjarsdóttir, who walked onto the pitch with her son, Brynjar – who became the club's first ever mascot at the Chigwell Construction Stadium.
It was a surprise for the Icelandic midfielder, who didn't know anything about the Mother's Day surprise until her son was in the tunnel.
"It was absolutely amazing. Brynjar has never been on the pitch with me before, so it was very special to me, and the club did an amazing job of surprising me. 
"I didn't know he was going to be walking on with me until after the warm-up, so it was a very special moment for me and I'm very thankful for that."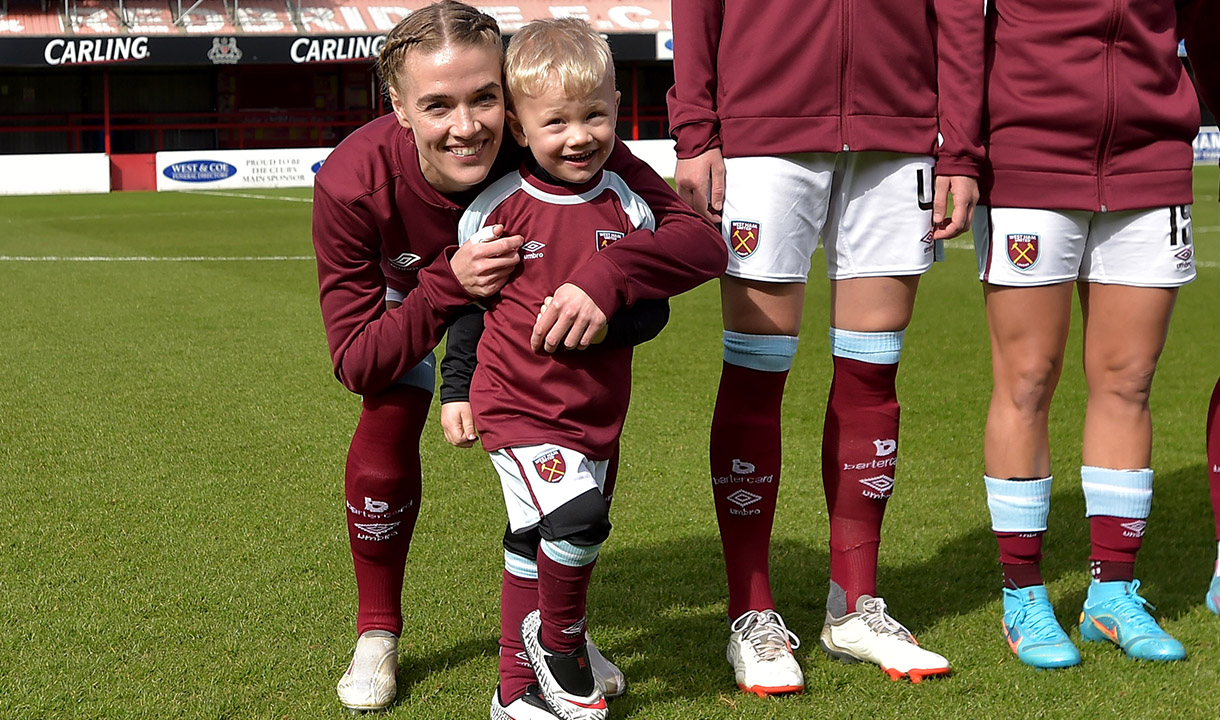 Tickets are on sale for West Ham United Women's next game, which is against Manchester City on Saturday 2 April at the Chigwell Construction Stadium.