Vladimír Coufal's ethos is simple.
"I am always a team player first," he explains. "The team's success is always in first place for me."
It's an attitude that Coufal has carried throughout his career. One of hard work, both on and off the pitch, teamwork and selflessness. This weekend is no different.
Ahead of West Ham United's trip to Newcastle on Saturday, the Czech international has been asked about his record of assists since his arrival to the Premier League; his tally of eleven, since he joined the Club in 2020, is beaten by only a handful of other defenders in the top flight. 
He shrugs, wasting little time before bringing the conversation back to his Club, and how the Irons can make it three wins on the bounce at St James' Park.
"I've created some opportunities and we have been unlucky we didn't score from them," he adds. "So, hopefully, I will add some assists [from now until the end of the season].
"But the team's success is far more important than any personal stats. It's going to be a very tough [run of fixtures for us], but we need to grab some points from these games."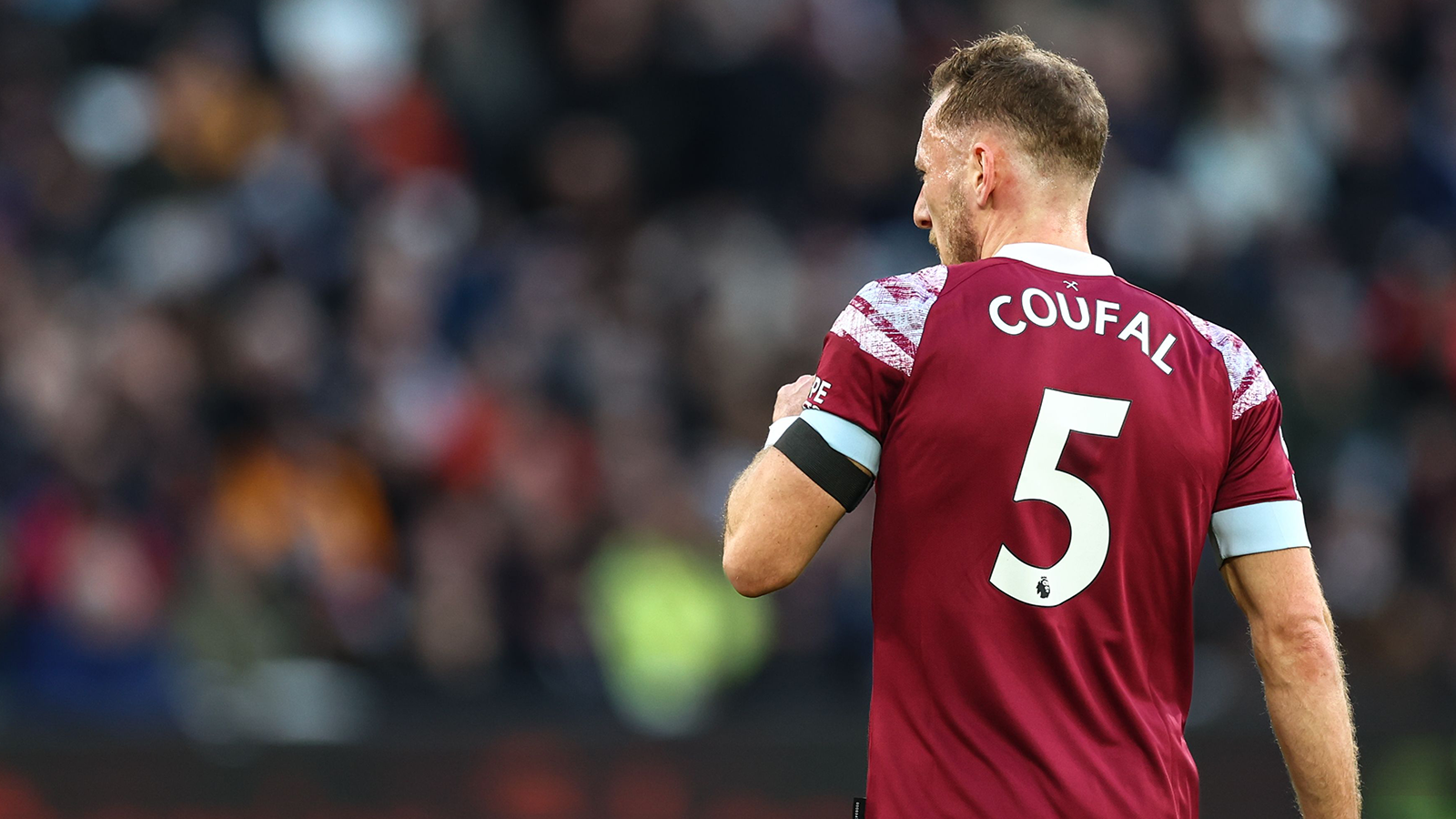 Clearly, Coufal is under no illusion as to the task the Irons face in the next weeks. First up is Newcastle United, a side year to fall to a defeat on home soil in 2022/23, before a London derby double against Chelsea, at home, and Tottenham Hotspur, away.
"In our situation, every win is very important," the Ostrava-born defender adds, on the Irons' recent wins over Derby County and Everton.
"When you are dominant in the game, control the whole game, it's not just a lucky win; it very important to not just win but win this way.
"Newcastle has bought some fantastic players, are a really good team, and is a strong opponent to play against, especially at home, but this winning run helps us. It doesn't matter whether in the Europa Conference League, FA Cup or Carabao Cup, winning is going to help us in the Premier League."
Of course, Coufal is right to point out the transition on Tyneside over the past year or so. It is nearly 18 months since West Ham United last visited Newcastle United, and a lot has changed at St James' Park since then. 
On the opening day of the 2021/22 season, Coufal was part of a Hammers starting XI that came from behind to win 4-2. Now, against a Newcastle side, who sit third in the Premier League table and reached the Carabao Cup final last week, can the Irons repeat the feat?
"Newcastle is a very traditional club," Coufal states. "So I'm really looking forward to playing there because an unfriendly atmosphere [from the opposition] always motivates me.
"I remember the atmosphere was amazing. It was the perfect start for us last season, and hopefully we can repeat this result."