West Ham United welcomed our fifth signing of the summer transfer window on Friday when Maxwel Cornet completed his move from Burnley.
The Ivory Coast international put pen-to-paper on a five-year deal, with the option for a further year, to link up with the Hammers on the eve of the new Premier League season.
Cornet won't have to spent too long getting used to his new colours, having sported Claret at Burnley and Maroon at French side Metz, but he could not hide his excitement at making it a hat-trick by heading to east London.
With the ink barely dry on his signature, rapper, presenter and Hammers fan Guvna B sat down with him for the West Ham TV cameras as we got to know our newest arrival…
Welcome to West Ham United! I'm sure I speak for every West Ham fan when I say we're delighted to have you. You're part of the family, so first things first, let's talk nicknames, what do you want us to call you?
"I think you can just call me Maxi!"
So Maxi, you're obviously a very talented player. I'm sure a lot of clubs were interested in you. What made you want to join West Ham United?
"It's a new step for me to join this big Club and I'm really happy to be here, to be part of the project for the Club. I'm just excited to start."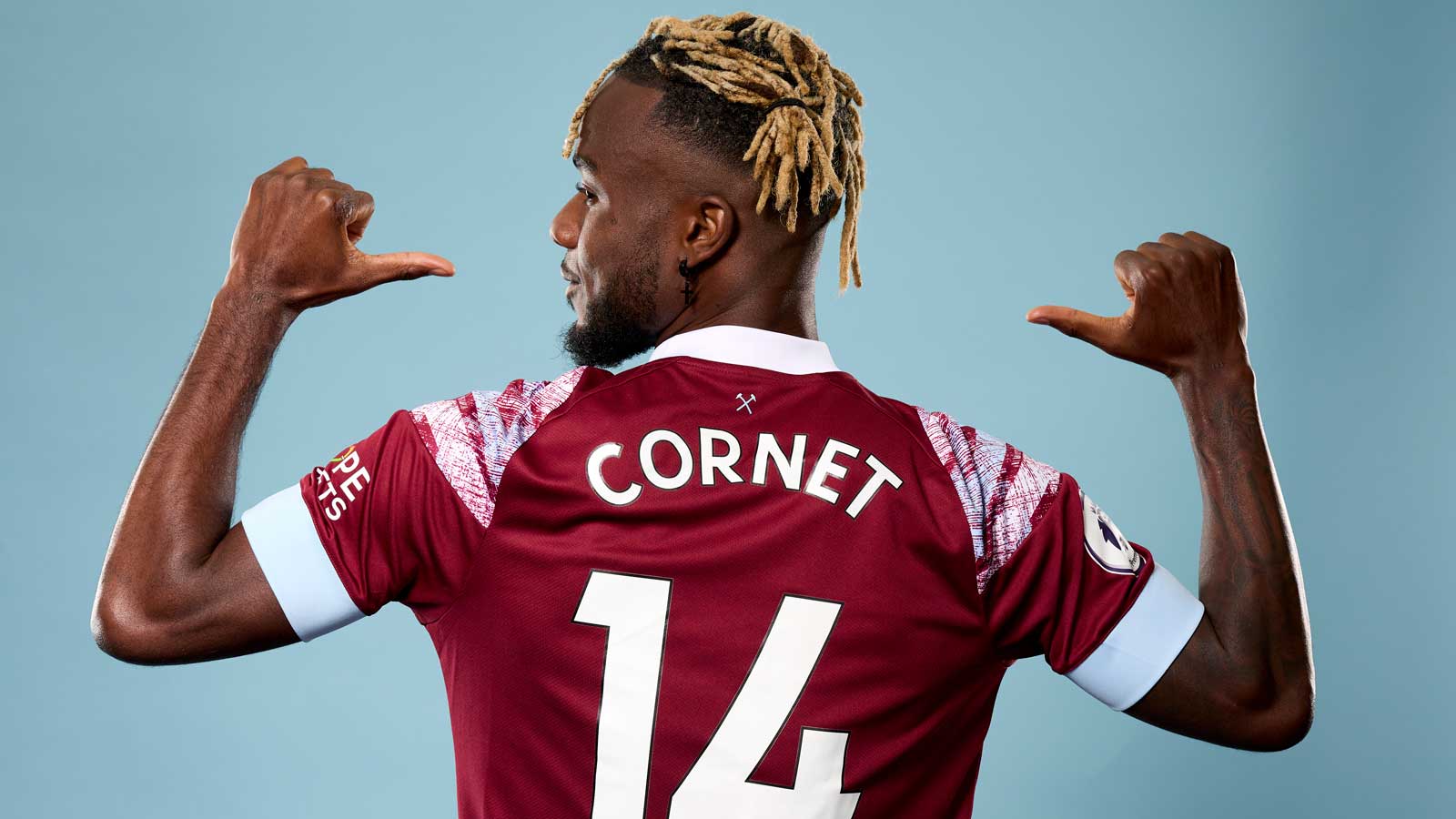 We're excited to have you! Let's take it back to the beginning. I'm from Africa too – my family are from Ghana, you were born in Ivory Coast. There has been a long history of Ivorian players who have done really well in the Premier League, Didier Drogba, Yaya and Kolo Touré, Wilfried Zaha to name a few. Did you look at those kind of players and think one day I want to perform at a high level in the Premier League?
"Yeah. Like I've said all the time previously, my idol is Didier Drogba because he is an Ivorian player like me. He played for a big team like Chelsea so I want to do the same [and now] I do it!"
You grew up in France and we have a few French players here too like Alphonse Areola, Kurt Zouma, Issa Diop. France is a county who has a rich footballing heritage, what was it like growing up there?
"It was important for me to grow up in France and discover how it is to play in a professional league before going to the next step.
"For me, English football is the next step because everyone knows the level here is very high and I want to play here for that. So I'm happy to be here now."
When I look at your history, you've played at teams like Lyon and Metz, played with Diafra Sakho who we know well…
"This was in Claret as well!"
This will be the last Claret and Blue team you play for! Over here the Academy of Football is very important to us too. When you look at your journey, are you proud of how far you've come?
"Yeah, it was a long way but it was important for me. Metz gave me a solid foundation, and gave me a platform from which I've been able to build my career with character and determination."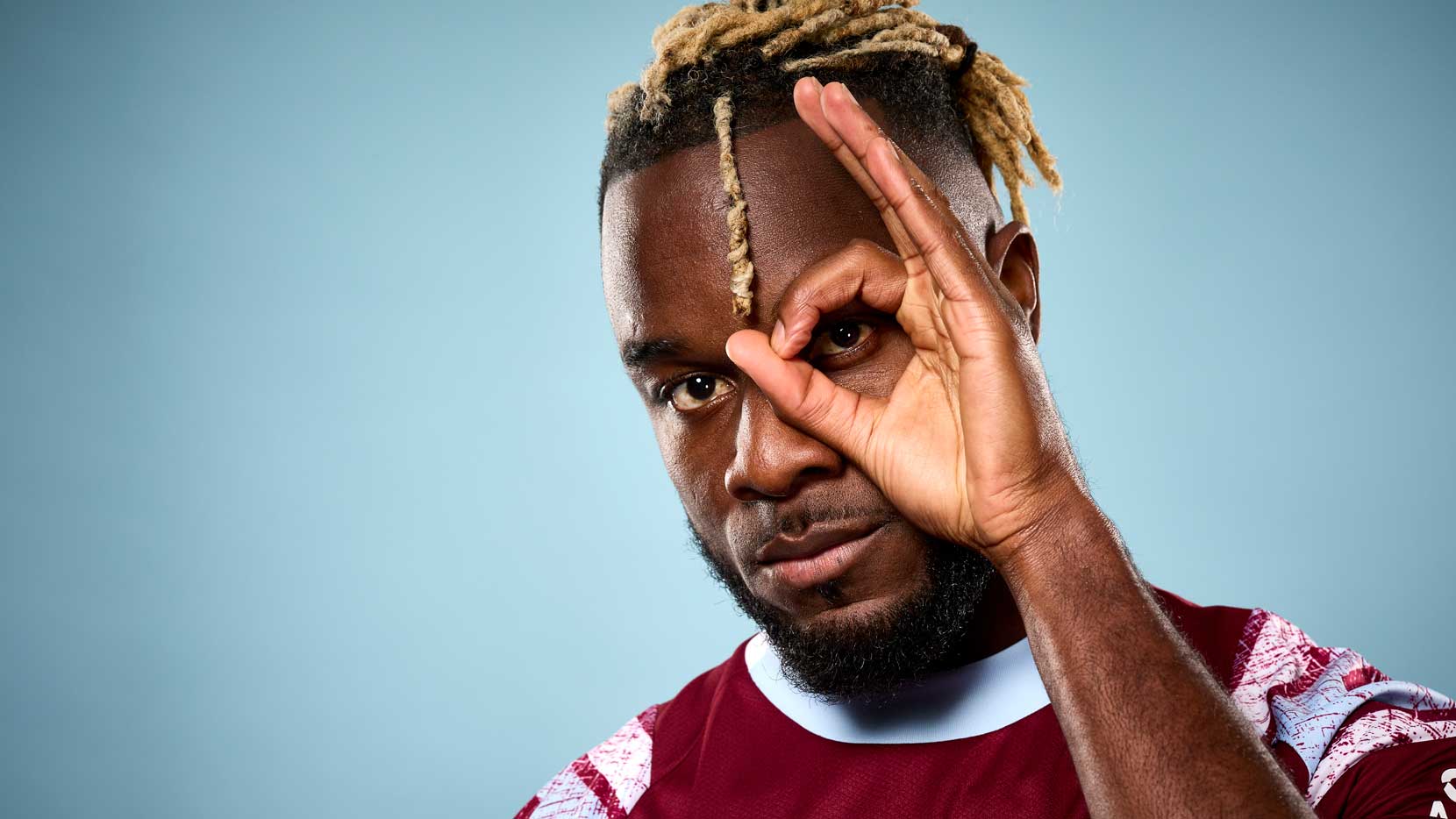 The capacity at London Stadium has increased to 62,500. Are you looking forward to playing in front of a sold-out London Stadium now?
"It will be amazing. I played here, against West Ham last year, and I missed a penalty unfortunately. I can't wait to experience it as a West Ham player now – I'm very excited to start, meet the supporters and communicate with them."
We're looking forward to communicate with you too! You're a versatile player. You can play all the way down the left-hand side. Left back, wing back, left midfield, as an attacker. Do you have a preference or are you happy to play anywhere down the left?
"If I have a preference, it's to score goals! Just play at the front and for me it's the best position to score goals."
You talk about scoring goals. Michail Antonio has been our top goalscorer for a while. He has some crazy celebrations – do you have any to bring to the table as well?
"You have to wait and see!"
And what can the West Ham fans expect from you?
"I want us to win trophies together!"