Academy of Football Lead Phase Coach Lauris Coggin says that West Ham United U19s got exactly the sort of game they expected when they drew 1-1 with ATK Mohun Bagan in their opening match of the Premier League Next Generation Cup. 
The Indian side took the lead after only nine minutes - Suhail Ahmad Bhat beat the offside trap and slotted beyond Mason Terry against the run of play. 
From then on, it was mostly one-way traffic, with George Earthy, Liam Jones and Lewis Orford all having chances. But it wouldn't be until the second half that the east Londoners would get back into the game. 
Regan Clayton found space on the left and fired a wicked deliver into the path of substitute Favour Fawunmi, who made no mistake from close range to pull the game level.
The Irons couldn't find another goal despite putting on a huge amount of pressure in the remaining eight minutes after scoring the equaliser and had to settle for a point in their opening match. 
Coggin was frustrated that his side couldn't pick up all three points, but now says that his team know what to expect in their remaining three fixtures.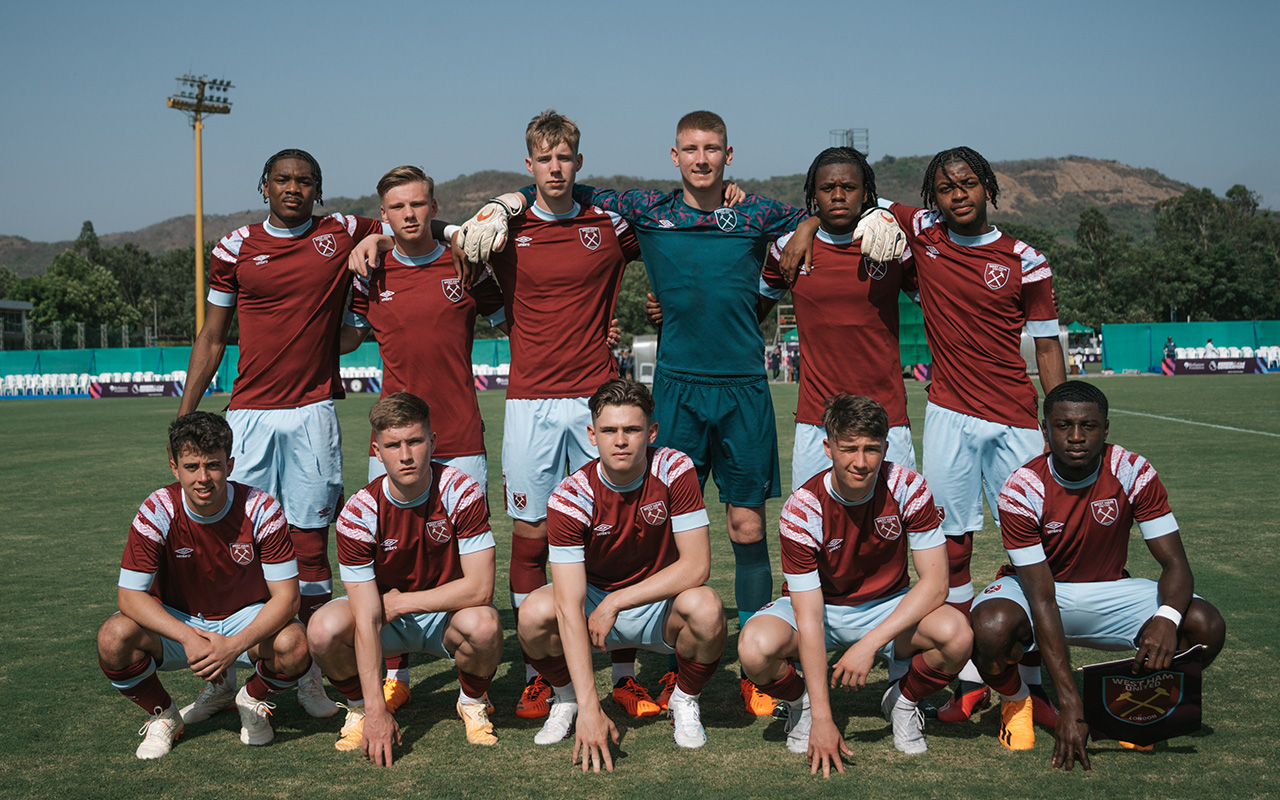 They gave us the game that we expected. 
It turned into a really frustrating game in the second half – it had lot of time wasting, but we gave them that opportunity to do so when we went 1-0 down early on from a counter attack. 
Second half, I thought we played with a lot more patience and managed to create a lot more opportunities, but all in all it was the type of challenge that we expected to come up against today. 
I think we can be even calmer with our play moving forward.
We have to play with patience, especially in and around the box – keep probing and try and find those opportunities. 
We missed a penalty and some other good opportunities so we're disappointed with that, but in terms of the way that the game played, it was exactly how we thought it would be. 
As a team, we have to try and stay calm, stay patient and we know opportunities will come from that
We're fully aware of the conditions now. 
I think we've also learnt about how the other teams are likely to set up in our remaining group games. We think it will be quite similar to today, playing in a low block, trying to frustrate us and waste time. 
We need to make sure that we have our expectations, we're level headed and we don't raise ourselves to that. As a team, we have to try and stay calm, stay patient and we know opportunities will come from that. 
I think we focus has to be on how we prepare for games. Where we've had a lot of the ball it means that we have time to rest on the ball – but we need to make sure that we remain focused on the turnover and regains so that opportunities aren't being given away cheaply.
It's frustrating that we didn't take more of our opportunities.
I think if we scored the first goal of the game then it would have been a completely different one. We had a lot of good opportunities, and we need to make sure we're better at taking them in the coming games. 
The result is frustrating, but in regards to the quality of our play and the opportunities that we were able to create, I'm really pleased. 
You can watch highlights from the 1-1 draw against ATK Mohun Bagan by clicking here!