West Ham United is delighted to announce that Academy forward Callum Marshall has signed professional terms with the Club. 
The striker – who celebrated his 18th birthday on Monday 28 November – has been in highly impressive form throughout 2022 for the U18s, earning the Northern Irish youngster his opportunity in the development side this season. 
Having scored an incredible nine goals in just four outings in the U18s at the start of the season, Marshall has since featured eight times in all competitions for the U21s, scoring his first Premier League 2 goal away to Blackburn Rovers last month. 
Penning his first professional contract continues a stellar 12 months for Marshall, who joined West Ham on Scholarship terms from NIFL Premiership side Linfield in January.
I'm so happy to sign my first professional deal and now I want to try and get back into the U21s team after the World Cup.
"Signing my first professional deal with West Ham United feels really good," Marshall told whufc.com. "It's something that I've been working towards my whole life. 
"My 2022 has been very enjoyable and has also had its peaks and troughs. I've just been trying to replicate my form from the U18s into the U21s, and it's been a hard step up. I'm on my way back from an injury too so, for me, it's about getting as much game time as I can with the U18s in the coming weeks, and hopefully do well. 
"Now it's time for me to push on. I need to keep my foot on the gas and keep going forward. I'm so happy to sign my first professional deal and now I want to try and get back into the U21s team after the World Cup."
Marshall penned his professional deal alongside interim Academy Manager Kenny Brown, incoming Sporting Director Mark Noble, and his parents, who made the trip over from Northern Ireland to celebrate with their son.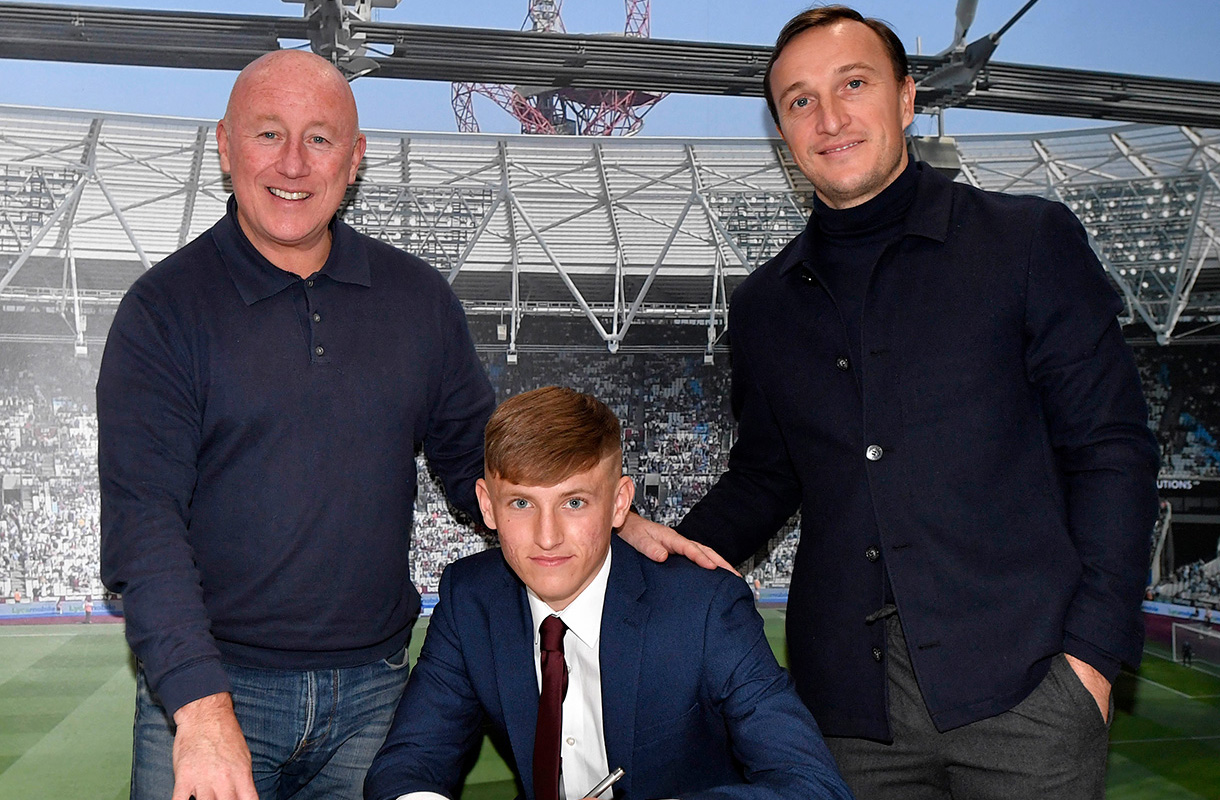 Brown said: "We are delighted to agree professional terms with Callum. Callum has been a consistent figure in our U18s and, more recently, our U21s since joining the Academy of Football in January and it has been a pleasure to see him improve each week.
"I know Callum's efforts have caught the eyes of West Ham United fans in his short time with us already and everyone in the Academy is eager to see him continue to grow and develop throughout the rest of the 2022/23 season and beyond."
A prolific and natural goalscorer, Marshall made five senior appearances for Linfield in the 2021/22 season prior to joining the Academy of Football. 
The teenager made his professional debut for Linfield in the County Antrim Shield in October, before opening his account with a goal in the 11-0 League Cup win over PSNI FC in November 2021.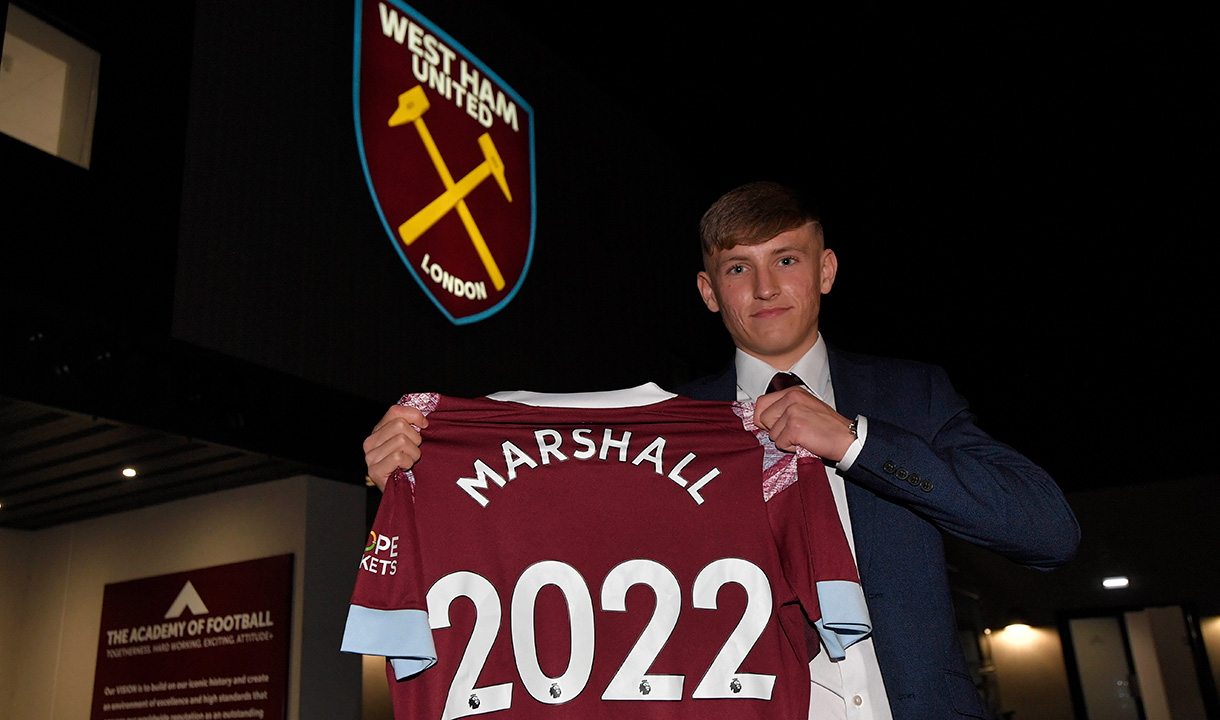 Having joined the Hammers in January, Marshall would become a fixture in Kevin Keen's U18s, scoring nine goals in 15 appearances in the second half of the 2021/22 campaign. 
Marshall's outstanding form in the early part of the 2022/23 season saw him match his U18s goalscoring tally from last year in just four matches in all competitions, catching the eye of U21s lead coach Mark Robson. 
The attacker made his development team debut in the Premier League Cup fixture at home to Sparta Prague in September and has since gone on to play for Robson's team on nine occasions. He netted his first goal at U21s level in mid-October, helping the young Irons to earn a comeback 2-2 draw away to Blackburn Rovers. 
Everyone at West Ham United would like to congratulate Callum on his first professional deal with the Club and wish him every success during his time in Claret and Blue.