Kenny Brown has expressed his pride at being named the interim West Ham United Academy Manager.
The former Irons defender was confirmed to the role at Chadwell Heath in early November after former Academy Manager Ricky Martin departed the Club. 
In his role, Brown will take responsibility for the daily tasks and duties concerning the Academy of Football, and the 55-year-old is relishing the position and everything that comes with it.
"It's very special for me," Brown told West Ham TV. "I am very proud and honoured to be assigned in this role, and I have thoroughly enjoyed it so far.
"It's been very busy so far. A big priority was to meet the heads of departments. It is important for me to know how I can support them, and how I can push the Academy in the right direction.
"There are so many different responsibilities, and that's something I am really excited about. There are several different departments, including coaching, medical, player performance, recruitment, education and player care, so my first priority is to have an overview of each of these.
That is our main aim; to produce players for the first team, and that will always be a key responsibility of the Academy Manager.
"The role of the Academy isn't about here and now. It's about looking into the future. It's all about our mid-term and long-term goals. To reach these goals, we have to put things in place now that will help us to get to where we want to be. 
"It all comes down to developing good players. That is our main aim; to produce players for the first team, and that will always be a key responsibility of the Academy Manager."
Brown returned to West Ham in January as the Academy of Football's Assistant Head of Coaching for U9s-U14s, and is one of a contingent of former Hammers now working at Chadwell Heath. 
With the likes of Mark Robson, Kevin Keen, Steve Potts, Carlton Cole and Zavon Hines also helping to guide the next generation of footballers in east London, Brown believes having ex-players involved is vital to the development of young talent.
"These coaches complement the staff that don't have that connection with the club really well. You don't bring people in just because they have played for the Club.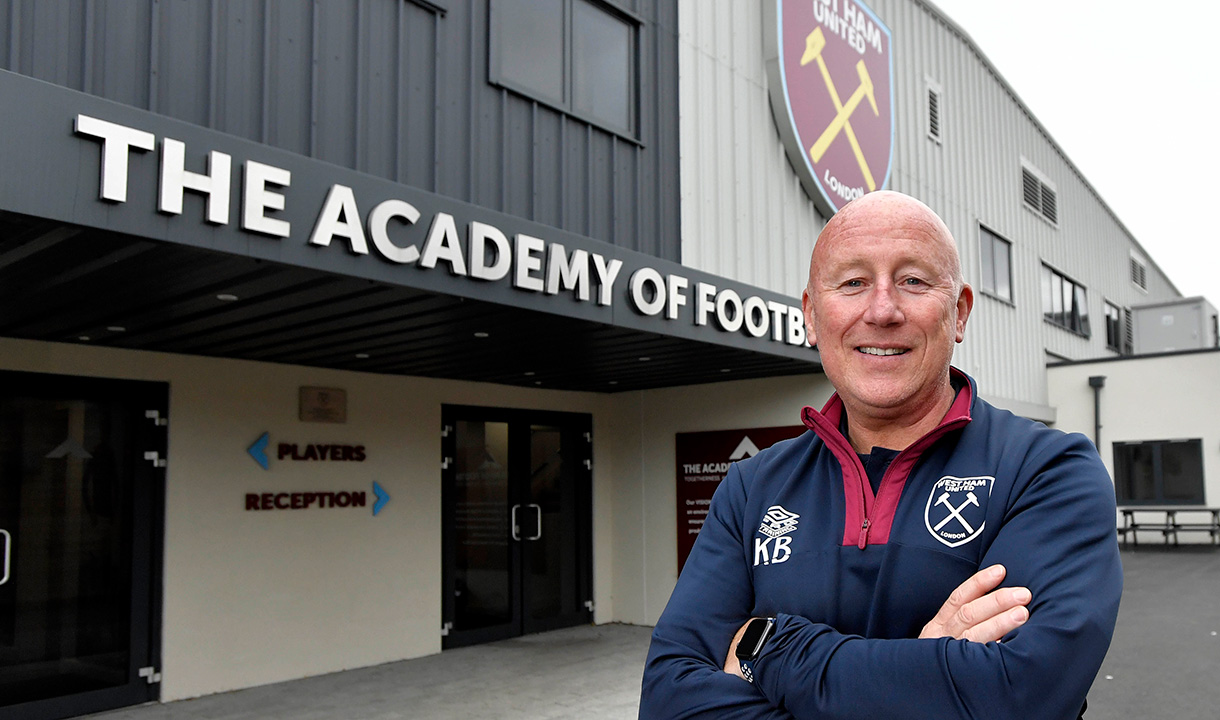 "They all have a level of expertise in their fields, and everyone here has played a valuable role in where we are now as an Academy.
"For me it is important to have this structure, and when I speak to other clubs, they often say that they would like more ex-players in their staff, so for us it is something to celebrate. People like Kevin and Mark are extremely driven and they want this club to succeed. It is a massive positive for us as an Academy and as a Club."
While the priority remains the development of players in the Academy, results for both the U18s and U21s have been a highlight in recent weeks. 
Keen's U18s currently sit top of the U18 Premier League South, with a 100 per cent record in the division, while Robson's U21s have returned to winning form with three consecutive victories in all competitions.
"It's very pleasing," Brown continued. "Obviously I played with Mark Robson and Kevin Keen and I have a really good relationship with them. They are both fantastic football people and I am delighted for them on a personal level.
"The U18s have been faultless this season. They had a great season last year as well and they've continued from where they left off. The way that Kevin and his staff have structured the U18s team is fantastic, there is a real clarity in the way that they work and that shows on the pitch.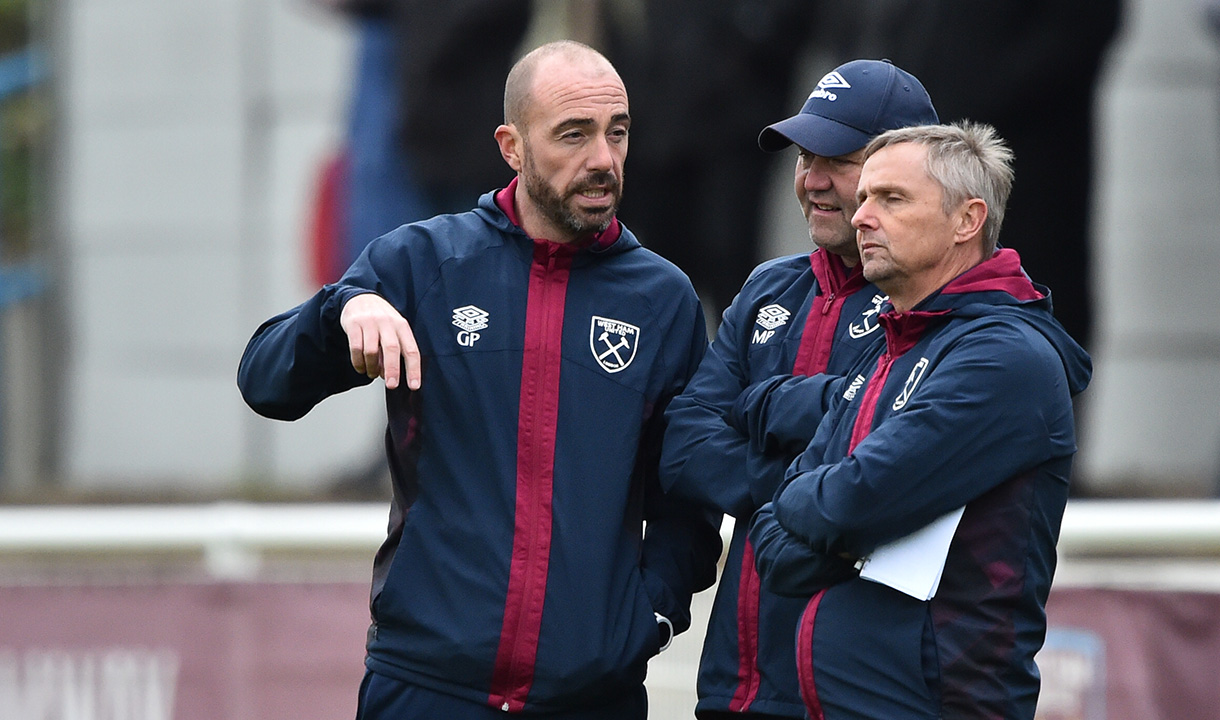 "The U21s have really improved in the last couple of weeks, and results have really improved. I am delighted for the staff because they have put in so much work and so many hours, so it was great to see the team get some joy before the break.
"We don't just look at results, we look at performances and player development, and they are all developing in a very positive way, which is very pleasing."
Having settled into his position at Chadwell Heath, Brown is eager to help the Academy continue progressing over the 2022/23 season and beyond. 
With the Academy already enjoying success this season through first-team debuts for four graduates – Divin Mubama, Ollie Scarles, Kamarai Swyer and Kaelan Casey – Brown hopes to see even more wear the Claret and Blue in the near future.
He added: "I think it's important that we don't stand still. We can't afford to. We are in a great place at the moment but we need to keep progressing.
"We want to keep our best players and we also want to recruit good players. If we get to the end of the season and we have retained our staff and our best players, and if the Academy is looked at in a good light, then we will be in a good place. I am looking forward to the challenge."