I was just a little boy with a dream and now I'm lucky enough to be in a position to play for the country I supported when I was small
"It's unreal!" he beamed. "I've had a good season and a good couple of years, and I've always wanted to play for England, but getting to the national team is harder than almost anything else in football, so for it to happen is the icing on the cake.
"The media had been saying I was in the frame, and that's all good, but you've got to do it week-in, week-out and show the manager why you deserve to get the call-up. It wasn't until Gareth Southgate called me and I saw my name on that squad list that I knew it was official and I could believe it!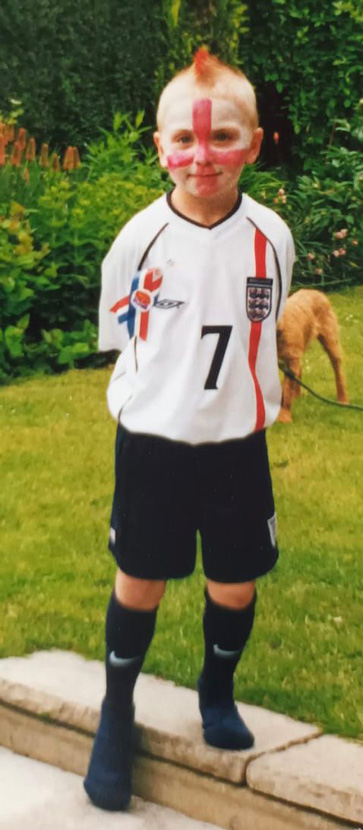 "I knew I was close in March but then I got injured, so I missed out. I was hoping to get the call so I didn't plan a holiday on the off chance, came home to Herefordshire and that meant I could enjoy the moment with my family and friends.
"I never thought that two years down the line from signing for West Ham that this would happen, but my mentality has always been that nothing is too far away. Now, I need to come in, hit the ground running and show Gareth Southgate and his staff what I am all about."
Bowen's inclusion comes at the end of a standout season in Claret and Blue in which he scored 18 goals and assisted 13 more in 51 appearances, helping West Ham to the UEFA Europa League semi-finals, a seventh-place Premier League finish and the latter stages of both domestic cup competitions. In 104 games since joining the Irons, he has 50 direct goal involvements.
In recent weeks, he has been named West Ham's Players' Player of the Year, finished as runner-up in the Hammer of the Year voting and been shortlisted for the Premier League Player of the Year – and now he is in the England squad.
"I was just a little boy with a dream and now I'm lucky enough to be in a position to play for the country I supported when I was small," he enthused.
"We were celebrating my brother's 21st birthday on 15 May and my auntie was sorting through some photos to make a collage and she found this one of me dressed up as David Beckham with the No7 shirt, the mohawk, the hair dye and the face paint! Looking at the shirt, I don't think it's an official one, but now hopefully I'll get a real one of my own.
"During the last World Cup, I was in the pub with my mates when Harry Kane scored a last-minute winner against Tunisia and everyone was throwing beer around, so I've always been a big England fan. Now, I've got the opportunity to become an England player and make those boyhood dreams come true."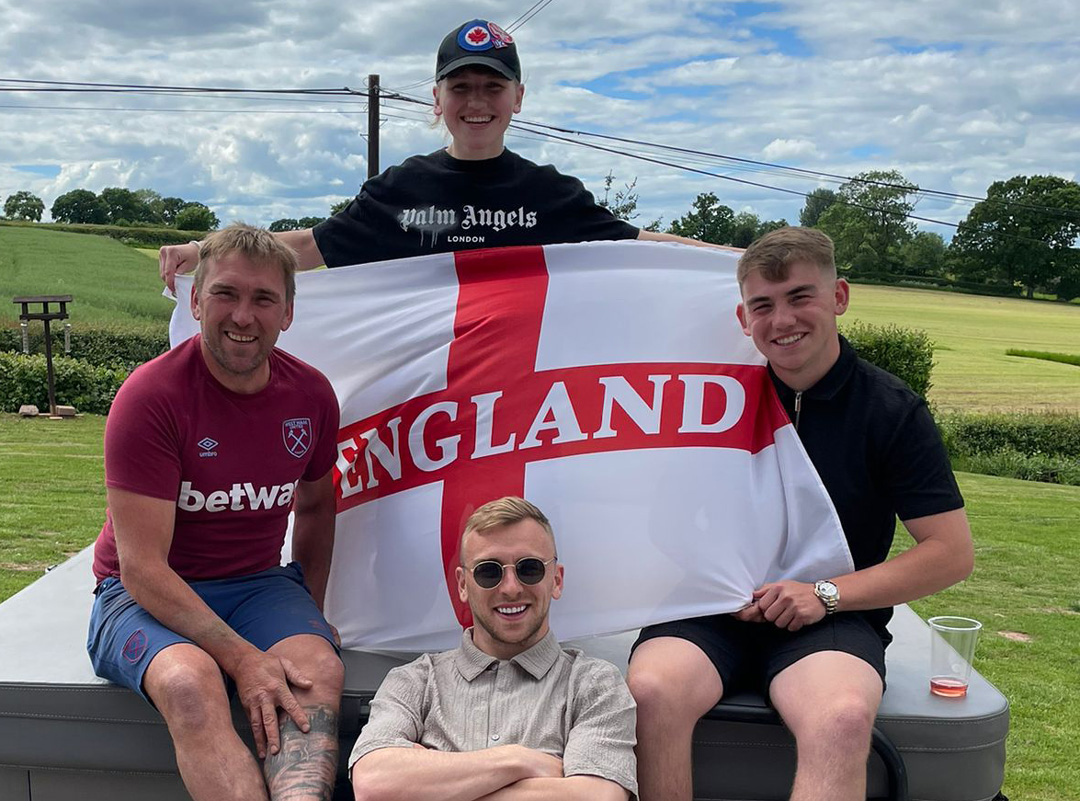 Bowen's mention of his brother Harry is no surprise, as West Ham's No20 is very close to his family and friends.
In fact, the forward was his father Sam, brother Harry, sister Ella, girlfriend Dani and best friend Lewis when he received the news confirming he had been named in the England squad, and he plans to speak to mother Natalie as soon as she has finished her working day as a teaching assistant.
"Everyone is a bit emotional, as we're all over the moon, and my brother and Dad are in tears!" he smiled. "It's mad, I really can't believe it, and I wouldn't have got here without all the support I've had from my family and friends, so it was great to have them around me when we found out.
"My Dad has always been there for me, and so has my Mum, driving me to training as a young kid. Even after my Mum and Dad separated, they've stuck together to support me and be proper parents to us all, which I'm so grateful to them for.
"My Mum's at work right now so I'm sure she's in the classroom feeling really proud, and I'll speak to her as soon as the bell goes to finish school at half-past three!"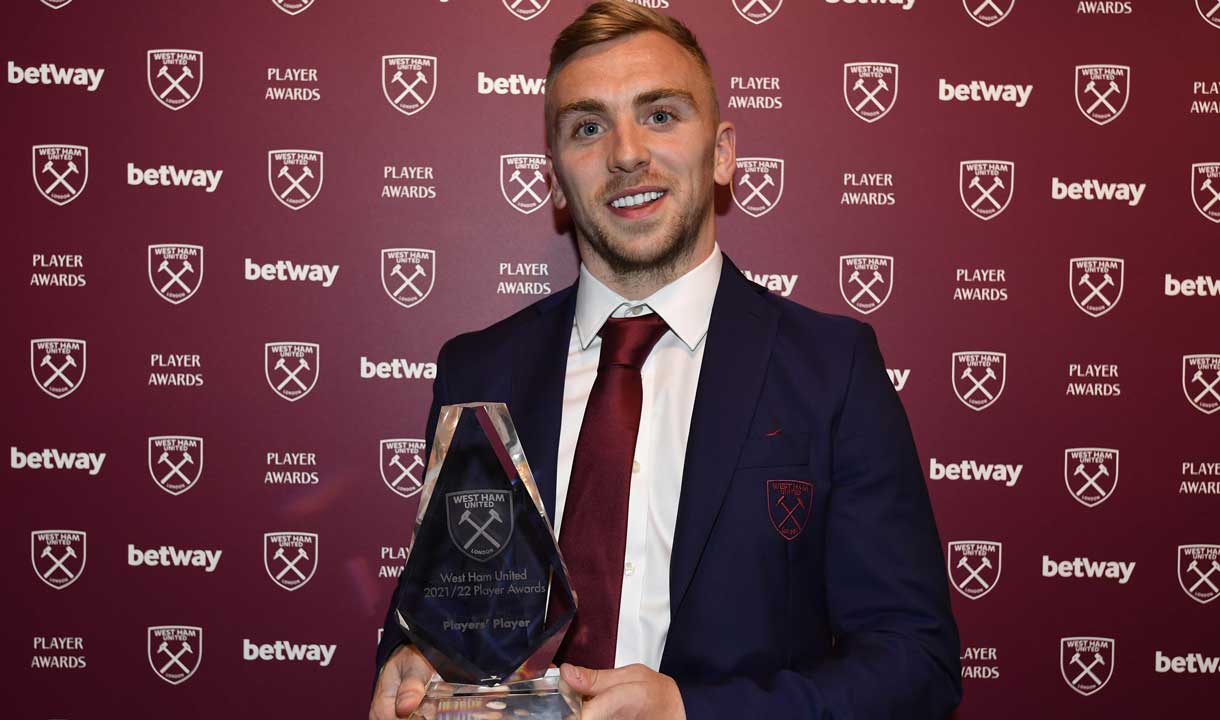 Bowen is also hugely grateful for the role West Ham have played in his development from prolific EFL Championship marksman for Hull City to a productive all-round Premier League and Europa League forward for the Hammers.
"I want to say 'Thank you' to everyone at West Ham, first and foremost the manager for bringing me in from the Championship, believing in me and trusting me to play week-in and week-out," he confirmed, "and also to the staff who have developed me, worked with me and believed in me.
"I want to thank all my teammates because this group and the togetherness in it speaks for itself. We are all so close and love each other, so in some ways I wish I had been at Rush Green when I got this call-up to share it with my teammates because it's not an individual thing, it's the result of being part of a collective group. I'm sure they'll be delighted for me.
"And I also want to thank the West Ham fans who have been rooting for me since day one and for what they've done for me since I've signed."
Of course, Bowen is one of two Hammers named in Southgate's squad for fixtures in Budapest, Munich and two in Wolverhampton – just 45 miles from his home town of Leominster – alongside his good friend Declan Rice.
And the forward is planning to put a call into the midfielder to ensure he is ready to hit the ground running when he arrives at St George's Park.
"I'll definitely have a chat with Dec about what to wear, what to do and stuff like do I take my boots!" he laughed.
"Seriously though, I'm looking forward to seeing him again and this time we'll be in England kit – it's just a dream come true."