London Stadium
Matchday information for our Europa League home opener against Rapid Vienna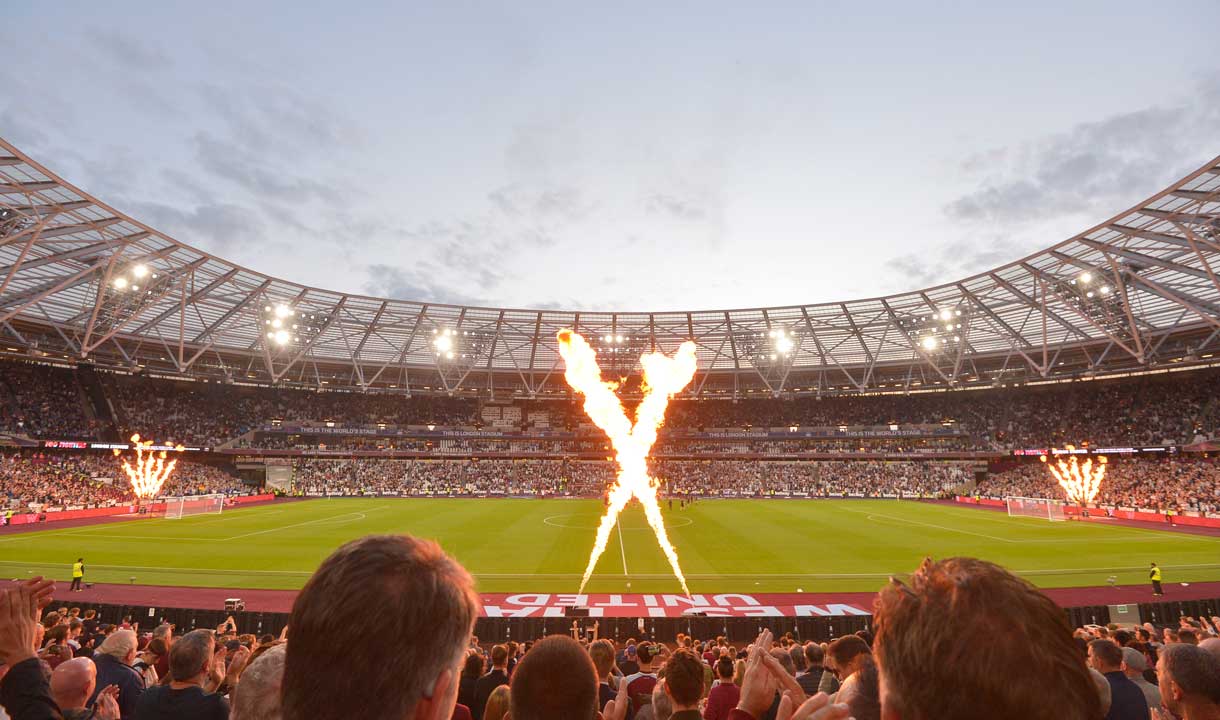 If you're attending our UEFA Europa League home opener against Rapid Vienna on Thursday night, make sure you get to London Stadium early for the whole matchday experience!
Starting from 19:45 our pre-match show will include alight show to ramp up the anticipation before the players take to the pitch, along with a crowd display in the Billy Bonds Stand.
If you suffer from light sensitive epilepsy there will be a message on screen prior to the light show starting.
Thursday's match will see also the reveal of the statue of the three son' of West Ham United - Sir Geoff Hurst, Bobby Moore and Martin Peters. The statue was aptly named 'West Ham United's European Champions' by the fans and is a permanent feature at London Stadium, located at Champions Place, outside the Bobby Moore Stand. A photographer will be on hand at the statue taking fan pictures and the best ones will be shared on social media after the game.
At half-time fans will hear from Hammers and England icon, Sir Geoff Hurst, alongside members of the 1965 European Cup Winners' Cup team to celebrate the launch of the statue.
There will be a pre-match DJ set on the Heineken Bar stage from 17:30-19:30 from DJ and producer Darren Emerson. Darren is a globally known DJ, remixer and producer with his acclaimed performances as part of Underworld and a big West Ham fan. His latest release Harmony with one of his bands The White Lamp is out on Skint records.'
Visit the Stadium Store to take part in the Photobooth experience for a print-out image as a free souvenir from the first European game at London Stadium of 2021/22.
Share your GIF on Instagram or Twitter for a chance to win a signed shirt. The booth will be downstairs in the stadium store from 2pm on matchday.
Supporters in the Stadium Store will also get the chance to enter our special prize draw with any purchase made - meaning they could win a £200 gift card and four tickets to our UEFA Europa League match against Genk on 21 October.
Thank you for your support.