First Team
David Moyes: It's an incredibly exciting occasion
The culmination of a Club record-setting season arrives on Thursday evening when West Ham United play their first-ever home game in the UEFA Europa League proper.
Last season, the Hammers secured a record Premier League points total with 65, a record number of victories with 19 - including a record nine away wins - and finished in the top six of the top tier for just the sixth time in the Club's 126-year history.
For manager David Moyes, the reward for that will arrive when the London Stadium lights host Rapid Vienna on Thursday night.
Speaking at his pre-match press conference, the manager admitted his and his players' excitement towards what is sure to prove a special occasion…

I see Thursday as a really important game: our first home game back in Europe. 
It's what we worked really hard for last season. 
We're going into the game and treating it like every other game. Obviously Rapid Vienna have not maybe started in their league as well as they'd have liked, but they have European experience over longer periods, and we're new to that. 
They have a bit more experience, but with the form we're in at the moment, the way the squad's working and how well we're doing, I'm positive we can get a good result.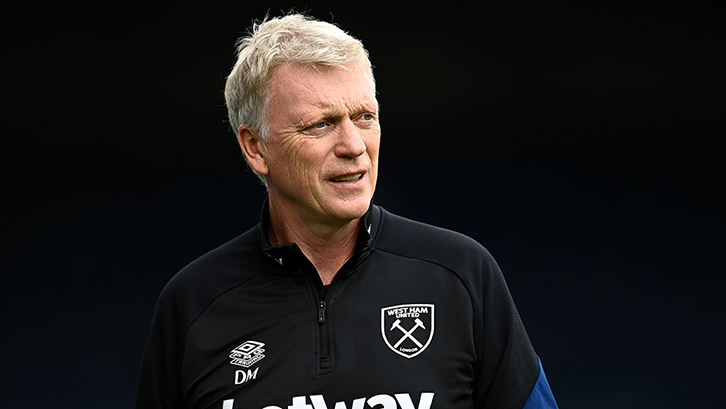 It's incredibly exciting. 
It's an achievement where the players put an enormous amount of work in last year to get to this stage, and now we've got here. 
I hope it's something the supporters really enjoy. We'll have a huge crowd at London Stadium for a Europa League group-stage game. We're really looking forward to it.
The players are in good form and in good spirits, so we'll go into the game really positive.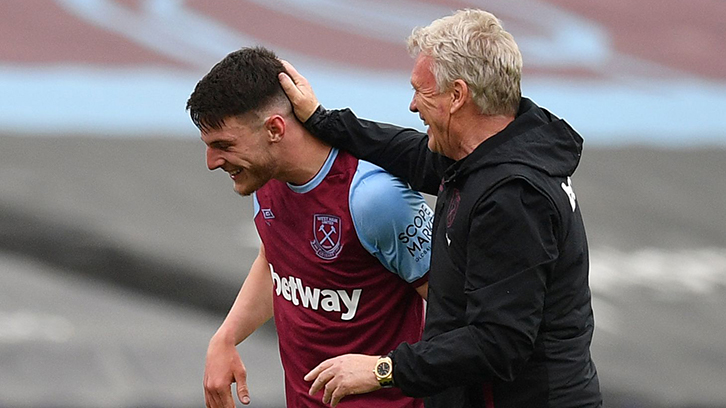 Declan Rice is arguably one of the best young midfield players in Europe, if not the best.
Every time he plays, he's got a responsibility to himself. He plays for England, so every time he turns out he has to play really well. 
There's pressure on him enough. He gets told off enough by me as well, so he has to live with that as well! 
Overall, we're really happy with Declan and what he does. His performances have been excellent and I hope that continues.

The new statue outside London Stadium, 'West Ham United's European Champions', is terrific.
I think it's a great thing the Club have done. We've just seen it and it's really good. 
The team is doing well, we are in Europe and we want to keep that level going. I think the Club are doing everything they possibly can to make that happen.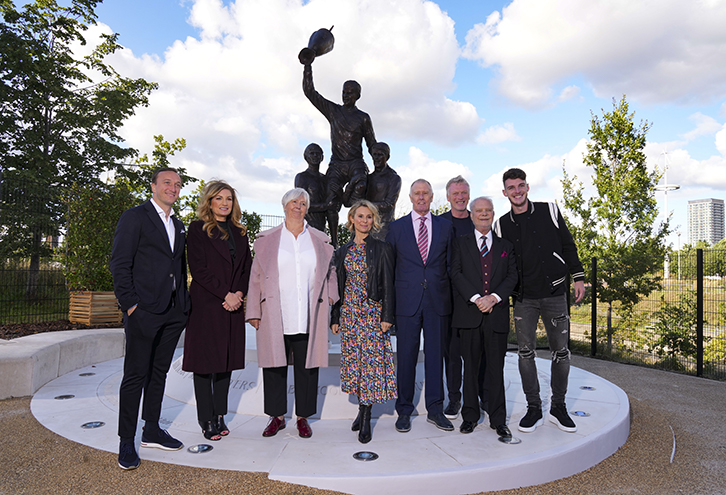 We go into this game, I'm sure, as favourites, but I give Rapid Vienna big respect, as I would do all clubs. 
We've watched them closely and have been out to watch the games in Austria as well so we'll give them all the respect.
They have more experience than us in Europe in recent times, so we have to be very careful of that.
It is a game which we are really looking forward to. The players worked really hard to get into Europe, and we only missed out on the Champions League by maybe two points last year, so we feel as if we want to do well in the Europa League, if possible.
 
With West Ham United's first European night under the London Stadium lights upon us, you still have the chance to secure your seat for Thursday's game against Rapid Vienna!