Women
Tickets on sale for West Ham United Women v Leicester City now!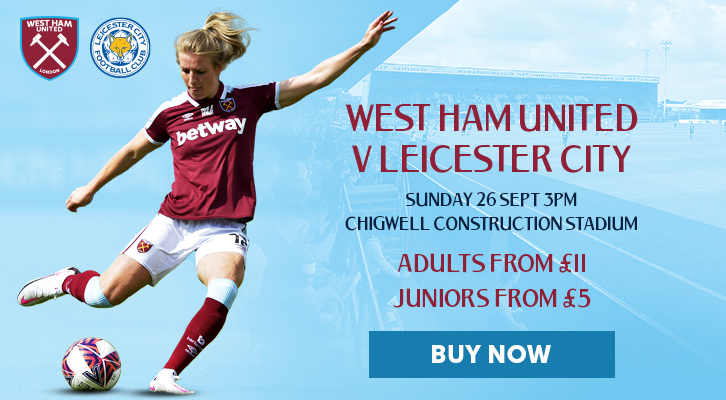 Tickets are on sale for West Ham United Women's clash against Leicester City next weekend!
The Hammers are looking to pick up their first win of the season having gone close against Aston Villa at the Chigwell Construction Stadium last time out. 

Purchase tickets ahead of the match by clicking here. 

Alternatively, contact the ticket office on 0333 0301966 to purchase your tickets!
Newly promoted Leicester City are without a point so far this season, having lost to both Aston Villa and Manchester United in their first two games. 
Our supporters code of conduct is also available to view here.