West Ham Tv
Igor Štimac: My expectations are really high for West Ham United in the UEFA Europa League

Croatia great Igor Štimac expects West Ham United to make a name for themselves in the UEFA Europa League this season – starting in his homeland on Thursday evening.
The former Hammers defender will be in the crowd at the Maksimir Stadium when David Moyes' side play their first-ever group-stage tie against Croatian First Football League champions and perennial European qualifiers Dinamo Zagreb.
Unsurprisingly, Štimac is greatly looking forward to watching his old club in action on home turf, 22 years after representing West Ham in a UEFA Cup first-round tie at Osijek in August 1999.
My expectations are really high when we talk about West Ham this season in the Premier League also, not only in the Europa League

Igor Štimac
"Even when I was with West Ham we had a trip to Croatia, to Osijek [in the UEFA Cup first round in 1999], but it was kind of a different trip back then!" he told whufc.com via Zoom from his home in Split.
"Dinamo Zagreb is one of the best academies in the world, the biggest producer of professional footballers definitely, and one of the best sides in the market of selling young players and their factory of players is unbelievable. 
"West Ham will have some problems, definitely, and they need to come out at Dinamo Zagreb's stadium with authority, like they play in the Premier League – there is no difference to those games – and be patient, obviously.
"This Dinamo Zagreb side is not the same side which played last year. Every season is the same story in Croatia – you need to sell your best players to survive, to get the money into the club, then you need to make new signings and make the new team.
"They have five or six new players, but they still doing well. They are by far the best side in Croatia and they are also looking forward to this game."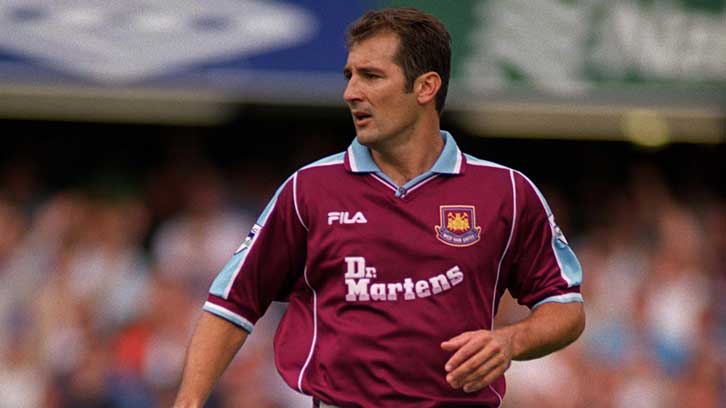 While Štimac believes Dinamo will represent tough opposition, he also believes West Ham's hungry and improving squad has what it takes to make a mark not just in the Croatian capital, but on the competition as a whole.
"Obviously it's a great achievement [to qualify for the Europa League] after having a fantastic season and expectations are huge," said the 54-year-old, who played for and later managed Dinamo's great rivals Hajduk Split and helped Croatia finish third at the 1998 FIFA World Cup in his illustrious career.
"I can see even now, with a fresh good start to the new Premier League season, the team is looking really good and strong and my expectations are really high when we talk about West Ham this season in the Premier League also, not only in the Europa League."
Štimac, who also managed the Croatia national team and is now head coach of India, says the Hammers are now settled and confident, on and off the pitch, leading to better and more consistent results.
With that in mind, he is hopeful West Ham can maintain their unbeaten start to the 2021/22 campaign when they take on a Dinamo Zagreb side which has won the Croatian title in 15 of the previous 16 seasons.
"Obviously, when you have a good start to a season, everything suddenly changes for the better, confidence rises up in the dressing room and that's the most important thing you can get," he observed.
"Now it seems to be really good, going smoothly, the team is getting stronger from season to season and becoming one of the forces in the Premier League also.
"No-one likes to play against West Ham United."
*Thursday's UEFA Europa League Group H opening fixture will be broadcast live in the UK by BT Sport 2, with kick-off at 5.45pm.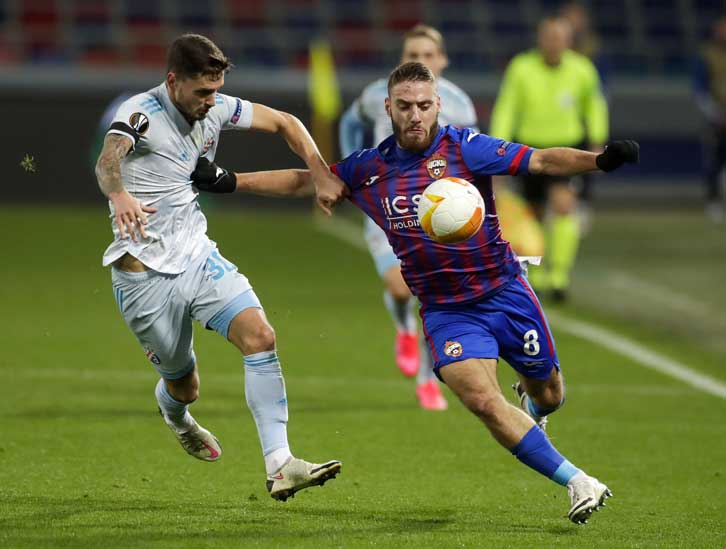 One player who will definitely help the Hammers' chances in Zagreb is Štimac's compatriot and fellow Hajduk Split academy product Nikola Vlašić.
The 23-year-old attacker made an eye-catching debut in the Premier League at Southampton on Saturday and, after three impressive seasons in Russian football with CSKA Moscow, Štimac believes he is primed to make his mark for West Ham on his return to Croatia.
"He can do a lot, but obviously he needs to find a way to become part of the team as soon as possible," said the former centre-back. "It's not an individual sport, so you need to adjust your individual qualities into the system. I am sure that David Moyes will find a way to make everything easier for Niksi, as we call him.
"I had many interviews when he signed for the Russian club and they were asking me about Nikola and all that and whatever I told them, it was the truth – if you stand by Nikola, if you have his back and if you take care of his confidence then he can do amazing things.
"Obviously, his first spell with Everton wasn't good for the reason that the manager who signed him [Marco Silva] left after one month and the new one, Sam Allardyce, didn't like him for whatever reason.
"Nikola had a fantastic spell in Russia for a few years and was one of the best players there in the country, definitely. He's a regular with the Croatian national team and he matured enough to have great seasons with West Ham, I am sure about that."