Match Tickets
Ticket Exchange open for Manchester United - list your seat if you cannot attend!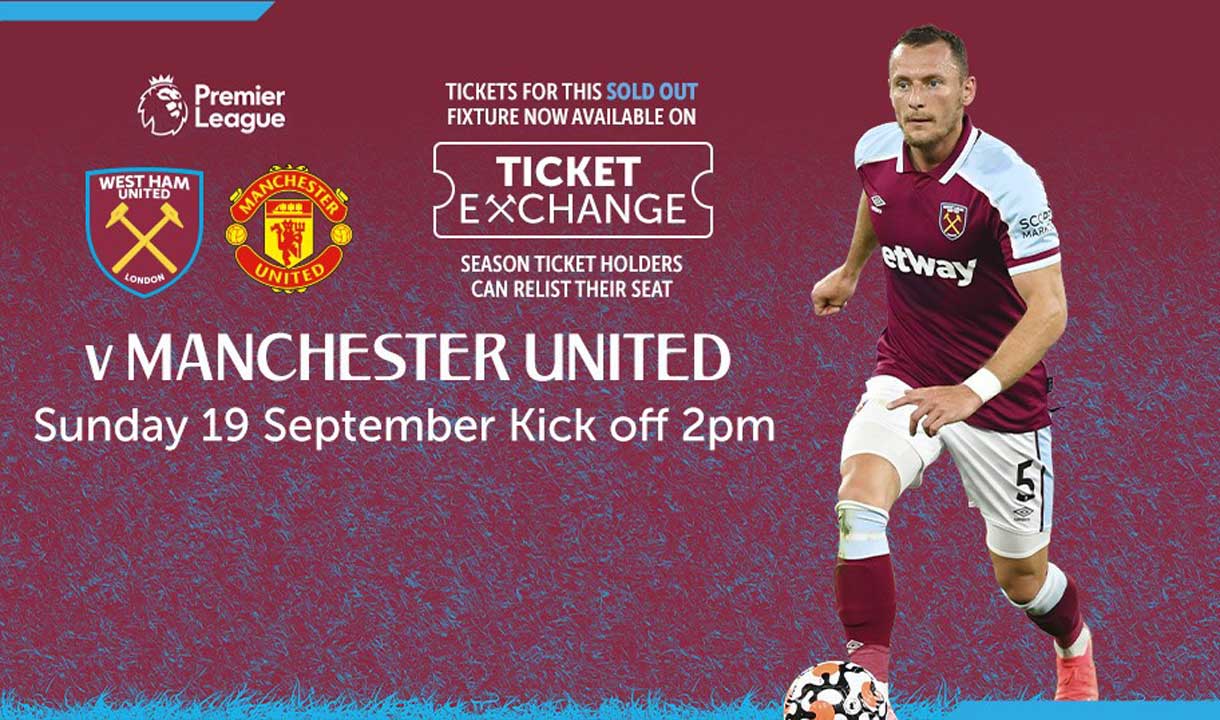 West Ham United will be welcoming another 60,000 capacity crowd back to London Stadium for the sold-out clash with Manchester United on Sunday 19 September.
Following an unbeaten start to the campaign, the Claret & Blue Army have shown their passionate and loyal support for the Hammers by snapping up every ticket available for the visit of the Red Devils.
If you're a Season Ticket Holder who now cannot make this fixture, the Ticket Exchange is open for you to relist your seat.
Season Ticket Holders who relist their seats are giving their fellow Hammers fans the chance to be there to watch their team in action and fill London Stadium with the Claret & Blue Army.
The earlier you relist your seat, the more likely it is to sell, so head to the Ticket Exchange now if you can't make it.
Season Ticket Holders who relist on the Ticket Exchange will earn Club Cash to redeem against club products, including their Season Ticket renewal, when their seat sells. 
You can find the relisted seats to buy by clicking here.
Give yourself the best chance of making sure you're there for all the moments that matter by joining the Season Ticket Priority List today. 
Only Season Ticket holders are guaranteed to see each season's memorable moments, and those lucky enough to have one for the 2021/22 campaign will get priority access to a minimum of three mouth-watering European nights in the UEFA Europa League and be there for captain Mark Noble's emotional 18th and final season in a Claret and Blue shirt. 
You can give yourself the opportunity of joining them by signing up for the Priority List for just a £10 deposit, redeemable against your first offer of a Season Ticket – get on the Season Ticket Priority List today by clicking here or call us on 0333 030 1966!