Match Tickets
Don't miss the Brentford game - fewer than 1,000 tickets left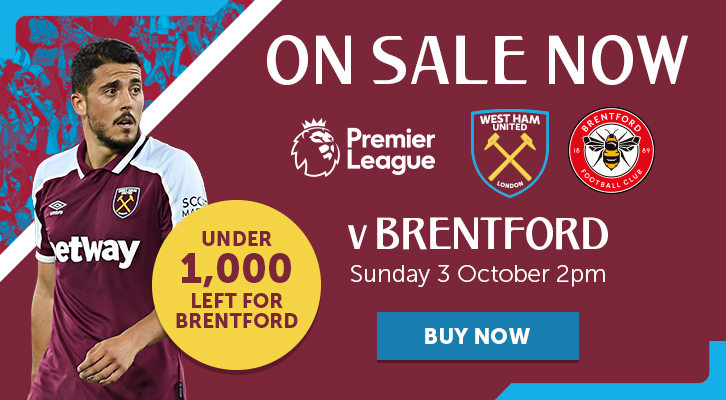 Hurry to secure your seat for our home London derby with Brentford now as they are fewer than 1,000 remaining!
Tickets for our Premier League fixture against Brentford on Sunday 3 October are on General Sale here.
The Hammers have started the 2021/22 season in fine form both at home and in Europe and with Brentford set for their first competitive visit to London Stadium at the start of October, David Moyes and his team will be looking to build on their momentum.
And you can secure your seat now for what is sure to be another exciting 90 minutes in east London, with an atmosphere to match.
Tickets start from £35 Adults and £20 Kids - secure your place now! Buy online here or call the Ticket Office on 0333 030 1966. Phone lines are open Monday to Friday 9am-5pm.
Before you purchase tickets, don't forget to have your West Ham Account correctly set up and linked to your Ticketing Client Reference Number. You can watch our guides on how to buy online using your West Ham Account and how to use My Network groups by clicking here.