Fans
Club launches new Fans section on website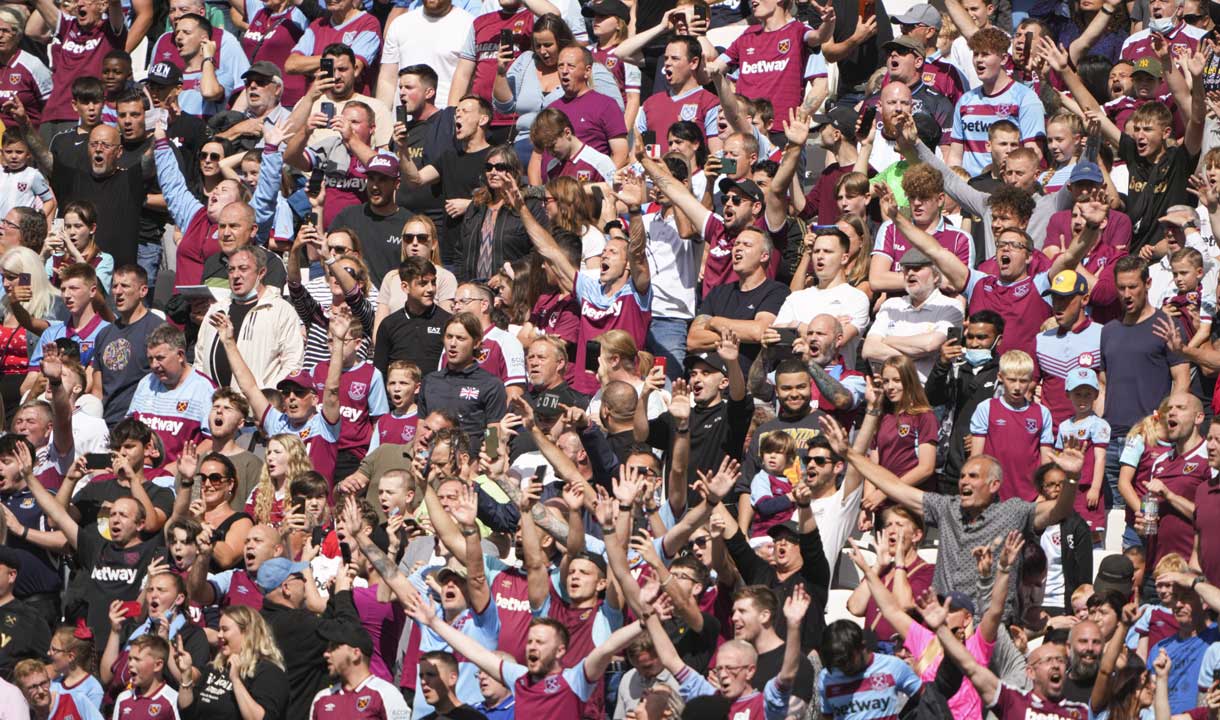 The Club is delighted to share a brand new Fans section of whufc.com, with new content and a structure that is designed to help supporters find information as quickly and easily possible.
Since the Board introduced the Supporter Services team in 2016, we have grown each season, with a total of six team members and a 50-strong group of Matchday Supporter Liaison Officers.
The new Fans section follows our ethos of creating more channels for supporters to get in contact with the Club, to share your feedback and ideas, and to raise any issues with the Supporter Services team who are here to help, wherever they can. The Fans section follows the same format of the successful Hammers Hub, created to assist fans ahead of the return of supporters to matches, and developed through consultation with the Independent Supporters' Committee.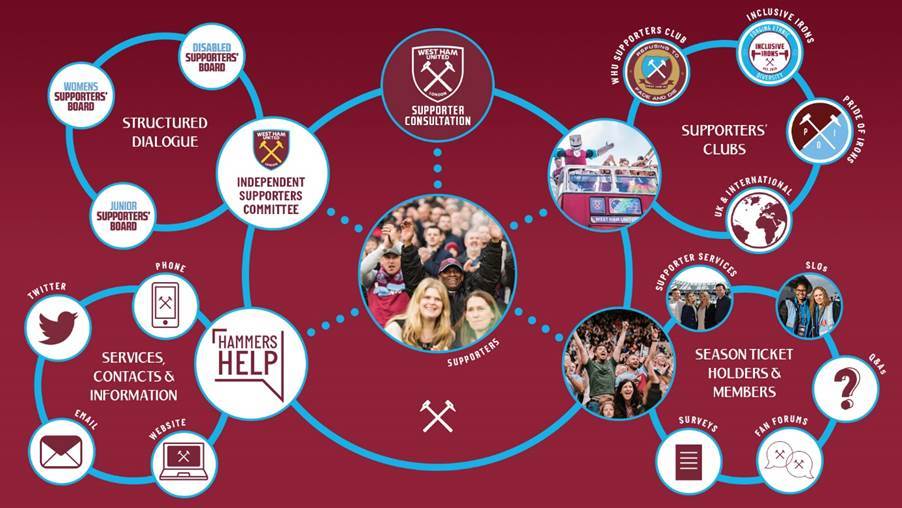 The Club's Head of Supporter Services, Jake Heath, said: "Our aim has always been to make ourselves widely available to our supporters, in as many ways as possible. We have created several new channels for supporters to get in contact with us and we have also grown our team and our model for engagement and consultation with supporters. We want to hear from you, that's the reason we are here, and we will always do our utmost to support our fans wherever we can.
"We have included a new section on the Fans site to round-up some of the things that have been introduced through feedback across all of our engagement channels. There are other initiatives we're working on with supporters that we hope to add to this in the future.
"For us it's important to get detailed feedback, including constructive ideas that we can use to enhance our services and the supporter experience. It's good to reflect on some of the positive things we've introduced working together with supporters and we want that to continue. If there's something that fans think we can improve, then we encourage them to contact us. We're here to help."
The new Fans section covers a broad range of areas with dedicated sections on, Your Feedback, Matchdays, FAQs, Supporter Consultation, Junior Hammers, Like My Dreams, Supporters Clubs, the Boleyn Ground Memorial Garden, Champions Place, Accessibility and Charitable Requests. Keep checking back as we continually update the content on the Fans section in line with your feedback.