eSports
Hammers set for ePremier League Finals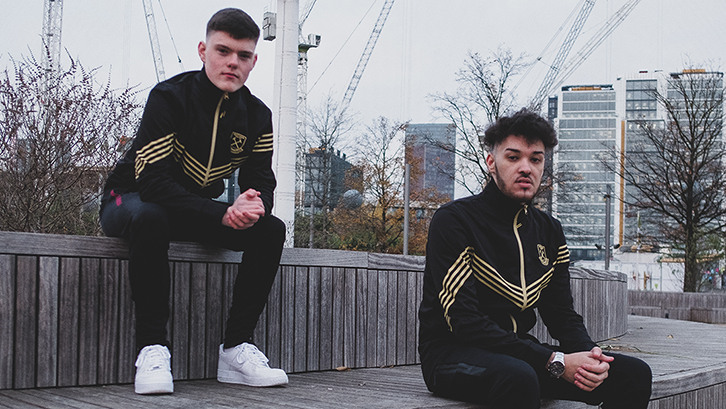 West Ham United's Esports stars will be gunning for FIFA glory at the third annual ePremier League Finals on Tuesday and Wednesday.
Alfie 'AC RedLac' Calder (on Xbox One) and Curtis 'Papsity' Poole (on PlayStation 4) will represent West Ham United at English football gaming's highest-profile domestic tournament, in which players from all 20 top-flight clubs will compete for the title.
Both the Xbox group stage matches on Tuesday 23 March and PS4 group stages matches on Wednesday 24 March will take place between 2-8pm, broadcast live on Sky Sports, BT Sport, BBC iPlayer and BBC Sport online, as well on Premier League channels and EA SPORTS' FIFA Twitch channel. 
Fans can also follow the @WestHamEsports accounts on Twitter and Instagram for live highlights and updates on the players' progress.
In the Finals, both Irons are set to face tough draws in the opening rounds.
Placed in Group A on the Xbox One side of the competition, RedLac will come up against current Global Series rankings leader Ollie 'Ollielito' Arbin, who is representing Leeds United having also won last summer's European FIFA 20 Summer Cup Series.
Also drawn in RedLac's group is West Bromwich Albion representative Jas 'Jas1875' Singh – formerly of West Ham Esports – and Manchester City's Ryan Pessoa, along with Newcastle United's Jake 'PlanetToast' Simpson.
On the PS4 side, Papsity, meanwhile, is up against reigning ePremier League champion Hashtag Tom – playing for Tottenham and teeing up a classic London derby in the process – as well as last season's runner-up, 'MarcMarleyyy', playing for Brighton.
Also placed in Group A, his line-up is completed by Leeds' 'Michael-Fisher20' and Newcastle's 'dannytaylor', once of the Hammers, too.
 

Last year, the Hammers reached the Xbox semi-finals through Jamie 'Jamboo' Rigden, only to fall to defending champion Donovan 'Tekkz' Hunt of Liverpool on a golden goal.
This year, RedLac and Papsity – who both joined the Club's Esports side over the summer – saw off competition from hundreds of other players in open ePremier League Qualification and Play-Off stages to earn the right to wear Claret and Blue at the Finals.
Both players were tested to the maximum along the way, requiring golden goals in their respective console Play-Off finals to seal their places as West Ham's ePremier League representatives.
For RedLac, that golden strike came at the expense of West Ham Esports team-mate and fellow Play-Off finalist Jonna 'Jonas' Ghebrehiwot, after an incredible tense 287 virtual minutes of FIFA.
Papsity, meanwhile, was dominant in his progression through the PS4 arm of the competition until meeting 'Bramzah' in the Play-Off Final, where a golden goal settled it in his favour after a 1-1 draw.
For 18-year-old RedLac – from Mansfield, Nottinghamshire – it will be a first-ever appearance at a major FIFA tournament finals in only his second season as a professional Esports player.
The event will also mark a second ePremier League Finals for 24-year-old Coventry-based player Papsity, who previously represented Arsenal in the inaugural edition of the competition in 2018/19.
"I'm buzzing," RedLac said, ahead of the Finals. 
"To play two games of golden goal and keep my focus for an hour straight, whilst playing Jonas – who's another really good player – was hard, but a few of my FIFA players clutched up and now I'm going to the Finals with my mate Papssity.
"I'm excited for it – Come On You Irons!"
"It's an absolute relief considering how my season is going so far," Papsity added. "I feel like there's always additional pressure especially when you represent a Club professionally. 
"I'm looking forward to competing in the ePremier League again – hopefully I can win it for West Ham!"

The group stages will take the format of a double-elimination tournament; all matches are two-legged, with two defeats seeing you drop out of the competition. Two players will qualify from each group.
Following this, a single-elimination playoff bracket, scheduled for the same dates will ensue between the top eight players (per platform) from the group stage.
 

Then, on Friday 26 March, the console semi-finals, finals, and ultimately the cross-console final, will be decided, broadcast live across major channels from across the globe.
Over the last two seasons, the ePremier League Finals have reached more than 22 million fans.
As well as widespread acclaim and the trophy, up for grabs will be a share of the £40,000 prize pot, as well as seats at the EA SPORTS FIFA 21 Global Series (FGS) European Playoffs - one of the international FIFA scene's most prestigious competitions. 
RedLac admitted: "It would be surreal to win as I've not had a big tournament breakthrough in my short FIFA career yet – but I believe in my ability against anyone, so let's see what happens."
Papsity added: "It would mean everything to me because it's a really prestigious tournament and to say you're the best in England is an unbelievable achievement."
To follow how both players get on in this week's Finals, be sure to follow @WestHamEsports on both Twitter and Instagram.