Fans
The story behind 'Atalanta Passione'!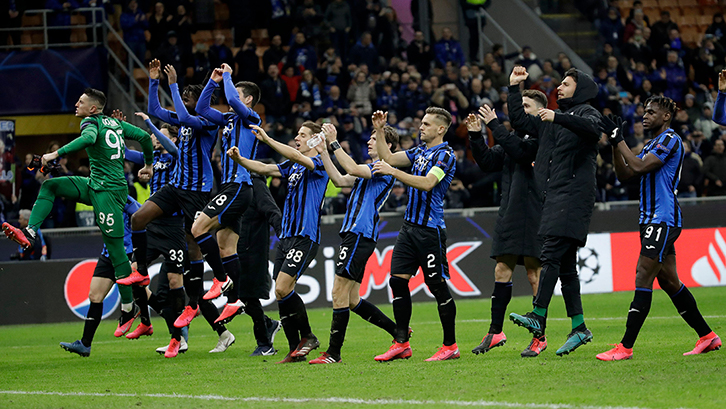 Nick Pacchioli is a 31-year-old Supply Chain Demand Planner based in Raleigh, North Carolina, who created English-speaking Atalanta B.C. fan site 'Atalanta Passione' just under two years ago.
Here, Pacchioli tells us about Saturday's exciting Betway Cup participants Atalanta, how he came to support them, and why 'La Dea' will provide the perfect pre-season test for West Ham United at London Stadium.

I've only been a true hardcore football fan for two or three years maybe.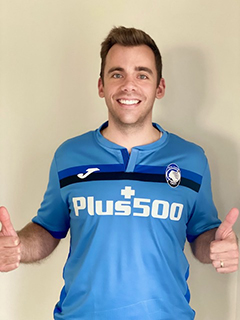 Before that, I only dabbled in it here and there, played Football Manager for a long time and got addicted – I had to get that off my computer! – but then I kind of shied away from it for a while.
I distinctly remember the 2019 Copa America. My wife is from Colombia, so we were really excited about that tournament, and everything came together right there and then. I was just in awe of the spectacle, even though football in South America is very different to what you see in Europe. It just drew me in.
Obviously, because Luis Muriel and Duvan Zapata are both Colombian and were both at Atalanta at the time, they felt like a good Serie A team to support and follow and stay close to, and from there it just kind of took off and I got immersed right into it. 

I enjoyed being a fan but I wanted to do something a little more, so I decided to write a blog. 
There was very little English material out there about Atalanta which isn't really that surprising because the club's not had that much international exposure yet, so it went from there. 
I do a podcast with another fan who lives in Las Vegas every week during the season, and we just try to do our bit to help out and grow the Atalanta fanbase and the Club's presence in the English-speaking world as much as we can.
The Reddit page of Atalanta has doubled in size over the last year and the Twitter following has grown too, so it's good to see the spurts grow and Atalanta's Champions' League and Serie A success has helped a lot.

It's a good ride with Atalanta, and I'm happy to be on it. I chose the right time to support them!
On our latest podcast, we talked about how well-run they are. They've been so diligent in the last five or six years. They never overpaid for anybody, they know when to sell players at the right time, and those business fundamentals mean they've rolled the dice and everything's worked out well for them.
A lot of players have flourished at the same time and the foundation of the team is there. Aside from goalkeeper Pierluigi Gollini, who has just moved to Tottenham, and Cristian Romero, who it looks like could also, nine of last season's regular starters will be in the starting eleven again this season.
A lot of the players have been there a long time, which allows them to gel and mould as a team. Even when we've had one or two new signings, the other players have picked up the slack to let them settle in.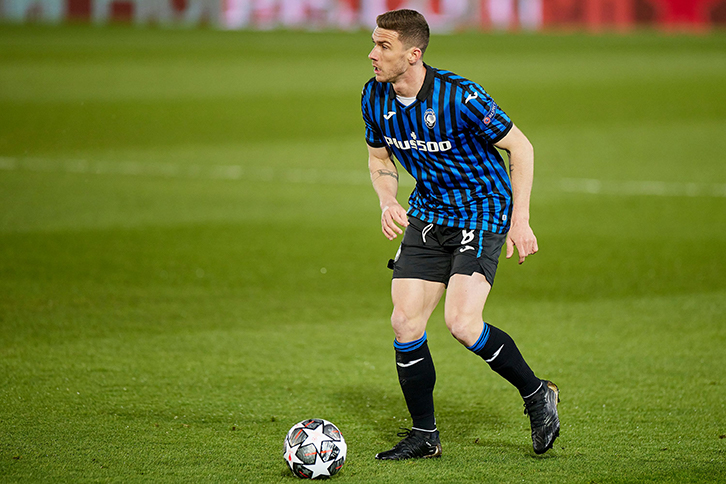 Germany international Robin Gosens is probably the main man to look out for. 
You don't expect a wing-back to score 12 goals in a season, but he did last year – eleven in Serie A and one in the Champions' League as well.
That's what Atalanta are best known for. Both Gosens and whoever plays on the right – either Hans Hateboer or Joakim Maehle – love getting forward. If you don't mark them at the back post, expect a cross over there and for them to sneak in!
Pre-season's been a mixed bag in terms of results, but a lot of the players were at this summer's Euros or Copa America, so a lot of the first-string players have only come back recently. It's been good to see a lot the young players get playing time meanwhile.

Atalanta play a very aggressive system and have finished top scorers in Serie A for the last three seasons in a row.
The manager, Gian Piero Gasperini, loves playing with a back three – it's always a shock when he plays with a four!
Every player presses incredibly hard and try to win the ball back as fast as possible, a bit like Manchester City. That happens all over the pitch.
Besides the wing-backs getting forward, you often see the centre-backs go forward too, like captain Rafael Toloi and Berat Djimsiti, just to overload on one specific side of the pitch, with midfielders dropping back. It's not a surprise anymore to see any Atalanta player in the penalty box!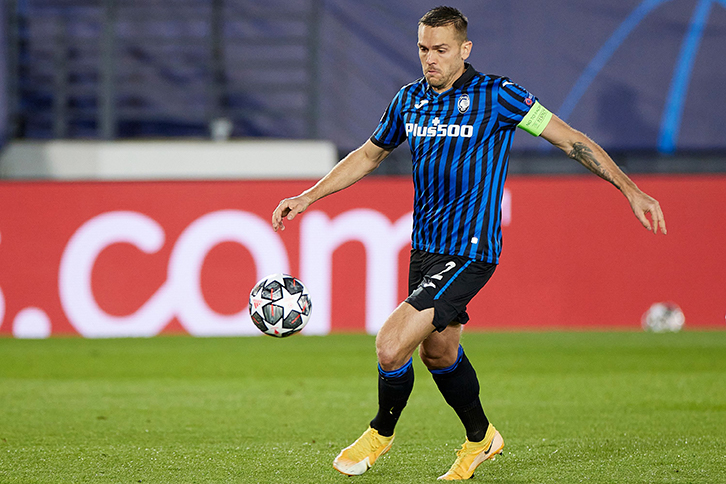 Pre-season fixtures like the Betway Cup are great for both West Ham United and Atalanta because both teams are going in the right direction.
For Atalanta, reaching the top four is definitely the goal this season, to keep that run of three consecutive Champions' League qualifications run going – but I think 'La Dea' also have an outside chance of competing with the top sides for the Scudetto.
They finished ahead of Juventus last year and while Inter Milan ran away with Serie A in the end, they gave them a good game both times.
Atalanta will be hoping to erase some of last season's mistakes in the league, where they drew with teams they should have beaten, but I'd say we'll be hoping to reach the top four definitely. 
In the Champions' League, the Round of 16 will be the objective – anything beyond that would be the icing on the cake.

Time is running out to secure your seat for West Ham United's exciting Betway Cup clash with Italian side Atalanta.
You won't want to miss the Hammers' return to London Stadium this Saturday 7 August at 3pm and tickets are on General Sale now, with prices starting at just £15 for Adults and £5 for Kids!