Interviews
Alessandro Diamanti shares his love for West Ham United, east London and the Claret and Blue Army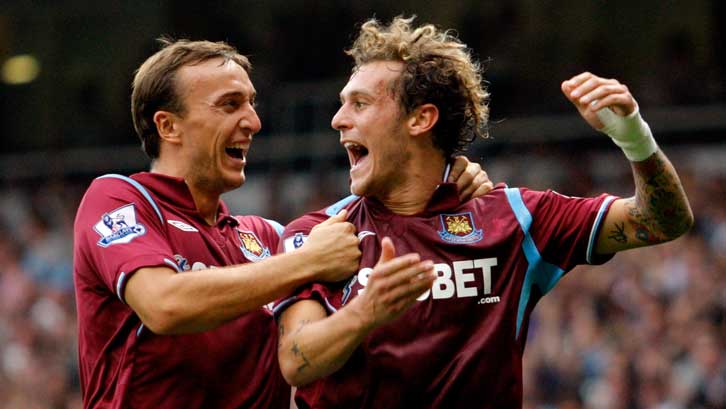 It will be midnight in Melbourne, when West Ham United kick-off their prestigious Betway Cup clash against Atalanta on Saturday afternoon.
And although he finds himself 'Down Under' these days, having played for both clubs, Alessandro Diamanti will still be keeping a watchful eye on events at London Stadium.
Certainly, the 17-times capped Italy international, who presently skippers Western United in the Australian A-League, is predicting an exciting and enthralling encounter between his two former teams.
Hopefully, the Hammers supporters enjoyed everything I tried to do for them during my year with the Club

Alessandro Diamanti
"It's going to be a very good game and a very good test for West Ham," insists the flamboyant 38-year-old, who scored eight goals during his 30 outings in the Claret and Blue after joining the Hammers from Livorno in August 2009.
"Atalanta are a very strong side with some very good players, who know each other very well. Most of them have played together for five or six seasons now and they stick to their tactics and know how to win games. It will be – as we say in Italy - a charming match.
"The fans of both sides are also very similar  – they each appreciate their club's history and identity and create a great atmosphere showing their very hot passion in support of their team."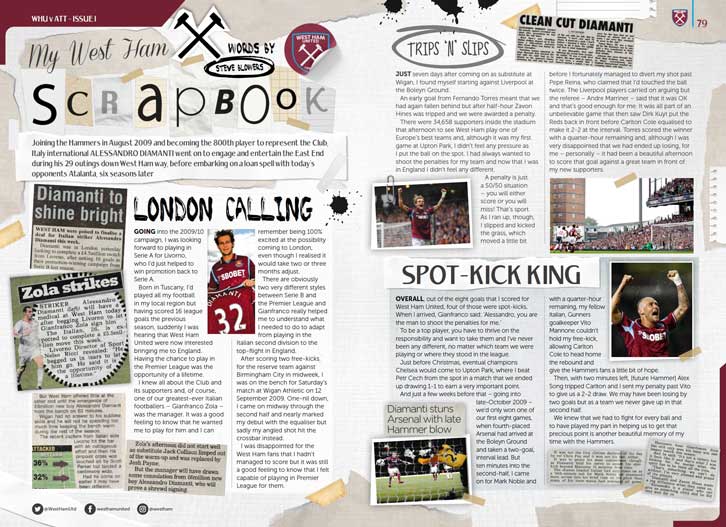 Indeed, it was the West Ham United faithful who voted attacking ace, Diamanti into runner's-up spot behind Scott Parker in the 2010 Hammer of the Year award.
"The East End was a beautiful place and it was a dream to play at the Boleyn Ground, where every match proved an emotional experience," he recalls.
"Hopefully, the Hammers supporters enjoyed everything I tried to do for them during my year with the Club. The 2009/10 season was about the team and securing survival, not personal achievements but I was so proud when those fans voted for me.
"I still tell everyone in every interview that the biggest regret of my entire career is that I only played in the Premier League for one year," contends the Euro 2012 runner-up, who subsequently spent the second-half of the 2015-16 campaign on loan at Atalanta, where he made 16 appearances for Saturday's opponents.
"I definitely should've stayed at West Ham for longer but our new national coach – Cesare Prandelli – told me that I needed to be back home in Serie A if I was going to achieve my ambition of playing for Italy.
"Right now, I'm living in a wonderful country but, looking back, I've also got such happy memories of West Ham United and we've still got great friends in London," reveals the father of three. "Indeed, my former Italian international team-mate, Angelo Ogbonna, has even just sent my eight-year-old son – Taddeo - the latest Hammers shirt!
"Sure, it's high pressure to continue performing at this level here in Australia so I'm just taking things season-by-season," concludes the determined Diamanti. 'But my body feels fit and I enjoy the training and the matches so until I lose that feeling, I'm playing on. Why not?"
Read the full interview with Alessandro Diamanti in Saturday's 116-page Official Programme, which you can order now here!