West Ham Tv
David Moyes: Keeping the challenge going and Newcastle

David Moyes says the mindset of his West Ham United team will not change as they enter the finishing stretch of the 2020/21 campaign.
Having maintained their hold on fourth place in the Premier League table with victory over Leicester City last weekend – moving to within a point of the Foxes in the process – the Hammers now have the chance to head up to third when they travel to Newcastle United on Saturday.
But Moyes and the players will not let the carrot of potential European qualification distract their focus, as the boss repeated the mantra of 'one game at a time' in his pre-match press conference.
Here's what Moyes had to say ahead of the long trip north…

I wouldn't have believed anyone who told me we'd be in this situation at the start of the season
I certainly wouldn't have believed them, because it's a really strong division at the moment and it's also been a strange year. We feel as if we've been going for about 18 months continuously and some clubs have been, to be fair.
We had a little bit of a chance for a break in the summer, and a bit of a chance for some pre-season training, which others didn't. That might have put us in a better physical situation at the start, but we've been kicking on in the second half of the season too.
Our results have been improving and if we can keep that going, then who knows? But obviously we are probably in a far better position than most people expected.
I feel as if we just have to try and win our games. If we do that we'll give ourselves a chance. When you are ahead of Chelsea, Liverpool, Tottenham for example at this moment in time, it will be difficult to say it's in our hands because you're talking about incredibly good teams with strong squads who have spent a lot of money.
It'll be hard, but we'll keep going and take one game at a time and see where we end up.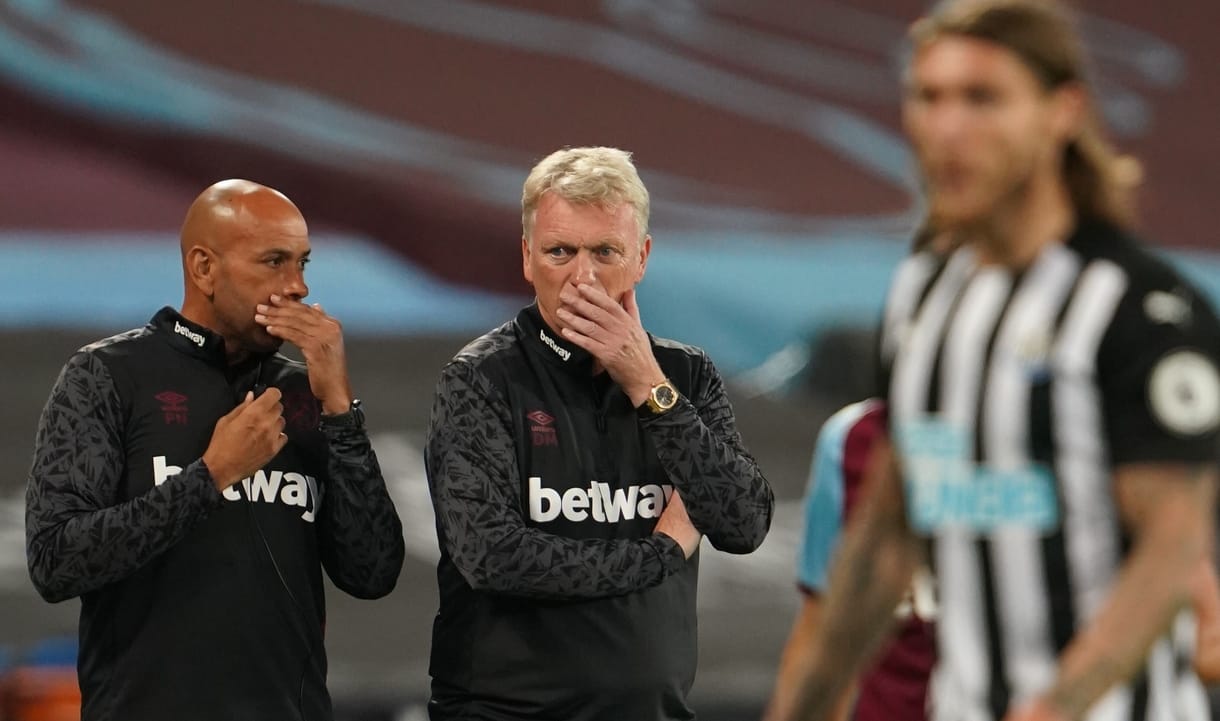 Newcastle might be in a different kind of fight, but it will be a tough task at St James' Park
I'm expecting a really difficult game, but if you said I was going to any club in the Premier League I'd say it's a difficult game. They will also see it as a difficult game because that's the way the Premier League has been this year.
There has been very little between a lot of the teams and a lot of games have not gone maybe to plan or how people would have seen the results, so it's been an interesting season.
Newcastle is a tough game and always has been – I think Steve Bruce has done a good job and has done what he's been asked. He's had really good support from his owner in difficult times and because of that I think you can see Newcastle staying in the Premier League when many people thought there probably should be changes.

We're not focusing on playing Chelsea or anyone else at the moment – only Newcastle
The situation is that we just have to try to win against whoever we're playing against.
We're not sitting here thinking about Chelsea, or Liverpool, or any other teams. All we can do is try to play the games as we have done. The position we're in is terrific, but there are an awful lot of good teams behind us and we can only take this game against Newcastle for what it is. Try to pick up the points and then we'll worry about the Chelsea game when that comes around.
One thing you've got to do to show you're a good team and a good squad is to have consistency and we've had a level of consistency over this year. We'll try to build on that if we can, but Newcastle have good players and a good squad too.
I don't know what else we can do other than turn up to every game and give ourselves a good chance of winning it. We've got seven to go, I've got my targets, the players know what they need to do. I'm not going to put the players under pressure about the Champions League, but we won't get many opportunities to do it, so we have to take every opportunity we can even if it is a long shot for us.