Opinion
Tony Cottee: We have nothing to fear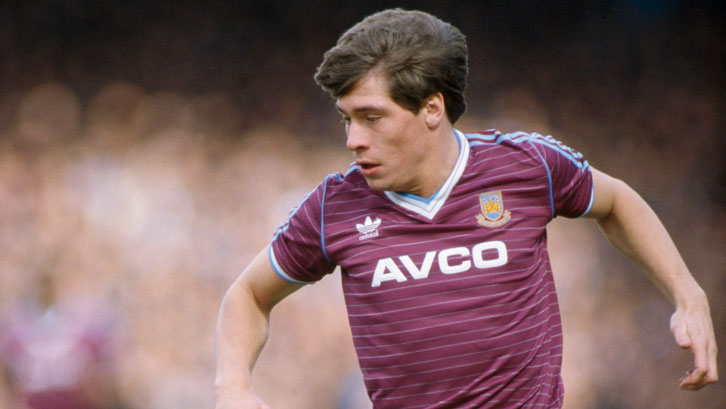 Hammers legend Tony Cottee says that, under David Moyes, West Ham United have developed a tough character and determination and we know how to deal with pressure...
Like many people, I'm running out of superlatives to describe this West Ham United team and its achievements so far this season.
Monday night's victory at Wolves was yet another fantastic performance and result, containing flair, quality, resilience and character again to secure three points that took us back into the top four with just eight games to go.
There was actually a fair bit of pressure on the team going into the game. Being the final fixture of the weekend meant that we found ourselves in seventh place before kick-off, with Tottenham and Liverpool both having climbed above us the previous day.
Then we heard that Declan Rice would be missing, having sustained an injury while on international duty with England – and you could sense the critics lining up, ready to pounce on a Hammers defeat as proof that our charge for European qualification was over and our campaign set to fizzle out.
So, for David Moyes's players to go out and perform as they did in the first half was absolutely fantastic. Even with the loss just before half-time of Michail Antonio, who had been virtually unplayable until then, the team dug in and managed to grab a third goal that, ultimately, decided the game.
Mark Noble came in for Dec and proved once again how valuable he is. When you are under pressure, as we were, I can't think of anyone better to step up and settle his team-mates, playing a captain's role and helping us to manage the game from his position sitting deep in midfield.
As West Ham fans, we have been used to biting our nails over the years and, given what had happened against Arsenal at London Stadium a couple of weeks earlier, the second half made for pretty uncomfortable viewing at times, especially once Wolves got their second.
Again, though, I think that is the key difference with this West Ham team. We laugh and joke about it, but in previous seasons, we'd have lost both of those matches once the opposition got a grip on the game. Under David Moyes, though, we have developed a tough character and determination, which means that even when the pressure is on, we know how to deal with it.
We know we are a good team, we know what our strengths and attributes are, and we know how to win football matches. In the final ten minutes on Monday night, I felt we actually looked more assured and confident, and showed superb game management.
And game management will certainly be a key factor today against a very good Leicester team, who are having another fantastic season under Brendan Rodgers. I've watched them closely and, like a lot of teams in the Premier League this year, they have probably been stronger away from home, with their counter-attacking qualities.
When Leicester won the title five years ago, that really was their ultimate strength, both on their travels and at the King Power stadium. I do think Brendan's team now are a more rounded side, who can adapt and play in different ways, but still their biggest threat is the ability to hit you on the break.
For that reason, our defensive concentration this afternoon will be vital. It's not a factor that is often discussed – what a team's defenders do when their own team-mates are in possession higher up the field and attacking the opponent, but it's something that David Moyes and his staff will have worked on this season.
It mainly comes down to concentration and reaction – being ready to find the right shape and position if we lose the ball in attacking areas, and the likes of Craig Dawson and Aaron Cresswell will need to draw on all of their experiences and nous to ensure that happens.
Again, we have nothing to fear, especially having beaten Leicester once already this season, but I do anticipate a very different game to the first fixture last October, and it will be important that we find a return to the quality of defending we displayed at the turn of the year.
HARD WORK, DEDICATION, AND QUALITY
It has obviously been pointed out that this is the best season West Ham are having since the 1985/86 campaign and, as I have said before, it wasn't until the end of March, early April, that we as a squad really did see ourselves as being in the title race that year.
Now, granted, it isn't a title race this season but, in the modern-day game, qualifying for the Champions League is a monumental achievement that, for a club like West Ham United, would be up there with the greatest moments in our history.
And, as someone who has been in a similar position at this Club, my advice to the players ahead of the next eight games would simply be: enjoy it. Enjoy every single minute, in training, in matches, when you are sitting with your team-mates at lunch or travelling on the team bus…just savour every moment.
Because whatever happens now, it has already been a fantastic season for West Ham. We are not where we are because of luck or good fortune – we are in fourth place after 30 matches, and it's down to hard work, dedication, and quality.
Now the players have an opportunity to turn a fantastic season into an unforgettable and historical one. History is so important to every club – for us we think about Bobby Moore, Billy Bonds, Trevor Brooking, Ron Greenwood and John Lyall – but as a current player you want to create your own history for the Club.
As these next eight games play out, that opportunity will grow and bring with it other pressures, but if the players can call upon that wonderful team spirit and confidence in each other, then they will hopefully be able to enjoy the experience and rise to the challenge that is in front of them.