eSports
FIFA 21: Play in our Pro Club and win rewards!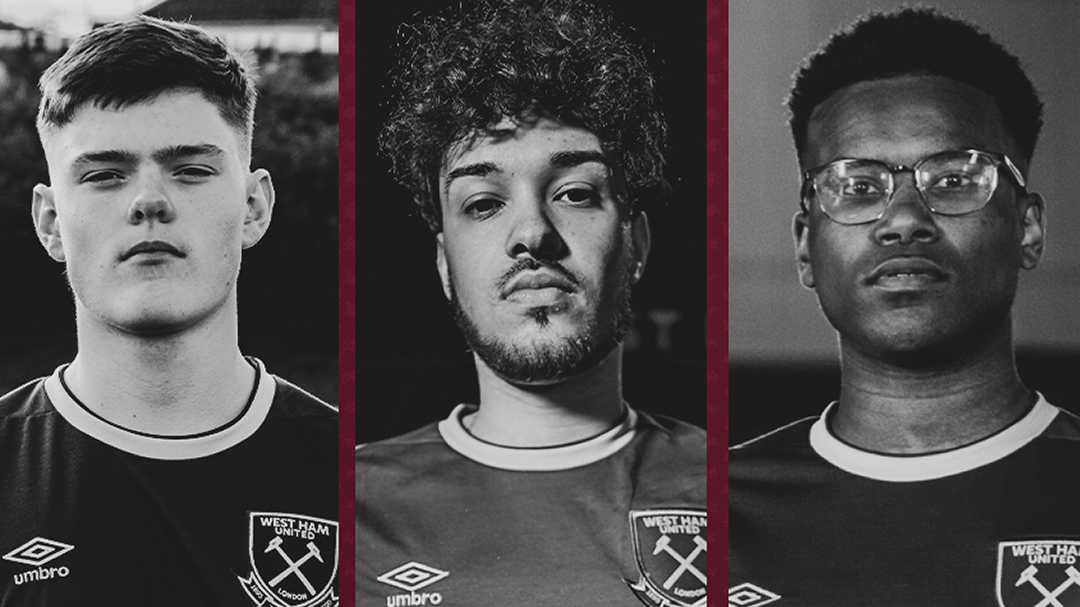 West Ham United FIFA players, it's time to take your shirt.
We're inviting PlayStation4 gamers to join up with our professional FIFA 21 players in a West Ham Esports Pro Clubs side, streaming their rise through the divisions live on our Twitch channel!
Hammers fans will each control an individual player in the side, wearing Claret and Blue alongside FIFA professional Curtis 'Paps' Poole.
What's more, the player judged by Paps to be each week's Most Valuable Player will win £20 of PlayStation Store credit! This will be awarded at the end of the stream.
This week's Pro Clubs session will take place between 7pm and 9pm on Tuesday 1 December.
To take your place in our side:
Step One: Complete the registration form below before 5pm to confirm that you are 18-years-old or over (please note that if you have signed up in previous weeks, you may skip this step).
Step Two: Log on to twitch.tv/westhamesports at 7pm on Tuesday 1 December.
Step Three: Comment your PSN ID in the stream chat, and wait for Paps to invite you to our Pro Club!
Please note you must be 18 years or older to participate. Please ensure you have completed the form below before the weekly deadline and before attempting to join the side via Twitch chat.  Please also ensure you have online capability before applying; games will be played on PlayStation4 via 'Pro Clubs' mode on FIFA 21.
If you're a PlayStation4 player and want to be part of the side on Tuesday, please fill out the form below! Applications will cut off at 5pm on Tuesday 1 December.