Interviews
Pablo Fornals: West Ham United players are all speaking the same language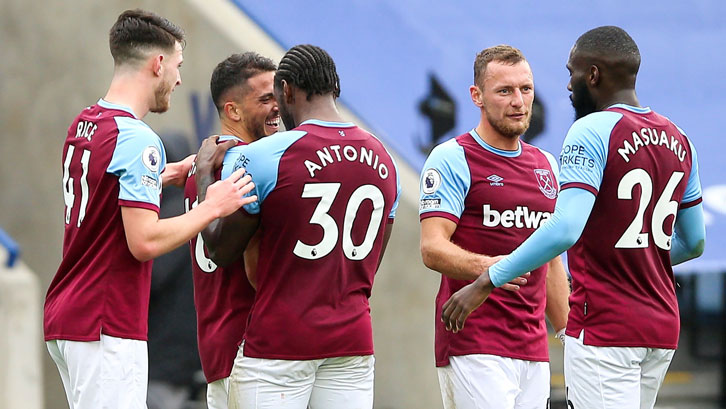 Pablo Fornals says West Ham United's encouraging form is a result of the family atmosphere among the Irons' first-team squad.
The Hammers have collected 23 points from their last 15 Premier League games, securing safety at the end of last season, before starting the current campaign with a series of strong performances.
Spanish midfielder Fornals puts that down, in part, to the spirit of togetherness that exists in the dressing room, on the pitch and, when COVID-19 restrictions allow, in social settings.
I think this squad is a great family, and it's easier to fight as a family than if everyone is fighting only for himself

Pablo Fornals
"While we are in a proper lockdown at the moment and we need to stay at home, before and after [the lockdown], we try to do some things together," the No18 revealed.
"I think this squad is a great family, and it's easier to fight as a family than if everyone is fighting only for himself."
When Fornals arrived in east London in the summer of 2019, he spoke only basic English, but he can now communicate almost fluently and has developed a wicked sense of humour in his adopted language.
In addition to formal lessons, the 24-year-old has become good friends with Michail Antonio, David Martin and Ben Johnson, taking the trio for Spanish meals at his favourite restaurant in London's Fitzrovia.
"We are close friends, not just outside the pitch but on it too, where all of you can see how both of us enjoy playing together," he smiled, before expanding on his close relationship with centre-forward Antonio.
"I always say that in whatever team I play for, I want to play with a player like Mikey, because for me he makes it so easy to play with him. I just have to find his body [with the ball], because if I find his body, I know we will have the ball for a second chance.
"As well as this, last year we went to play basketball together and we do a lot of things. He's a great guy, like a lot of my teammates, so I think this season, along with my first season at Malaga, is the best season I'm living in my career in terms of my life outside the pitch. I'm very happy."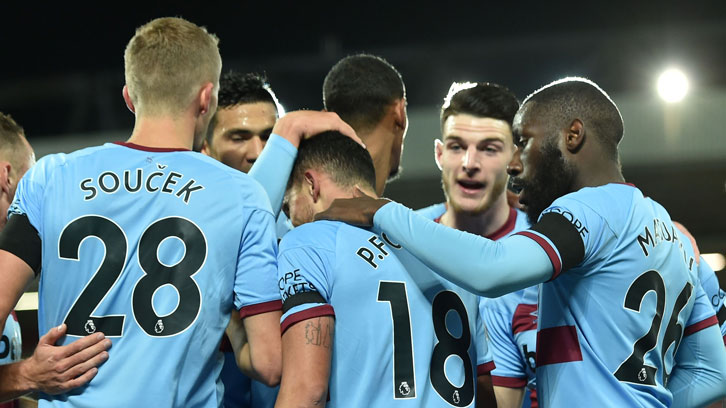 Antonio told a national newspaper he was learning Spanish himself to help Fornals feel even more at home, but the midfielder cast doubt on his teammate's claim!
"To be totally honest, we haven't spoken Spanish together yet!" he laughed. "Of course, I am improving my English but I don't know all the words, so when I don't know how to say something, I try to explain in another form or say the word in Spanish and Mikey is a guy who tries to find the word I want to say and keeps speaking with me.
"He has made me feel comfortable and made me feel good here because I can have a conversation with him speaking about different things."
And, when the pandemic is over and restrictions are lifted, those conversations will take place not only in the dressing room or on the pitch, but at Fornals' favourite restaurant, Arros QD.
"The first thing I want to do after the lockdown is finished is to eat an amazing paella in a Spanish restaurant!" he revealed. "There is a Valencian restaurant near Oxford Street and the paellas there are, for us, like being at home.
"Other than that, I just want to walk without fear. That's it!
"It's tough because we are playing well and we're in a comfortable position so we're having some days off, but it's not possible to return home and see our families, so it's difficult, but that's not just for me or for footballers – everybody wants this situation to end."