History
#50GreatestMatches - #38 Tottenham Hotspur 0-4 West Ham United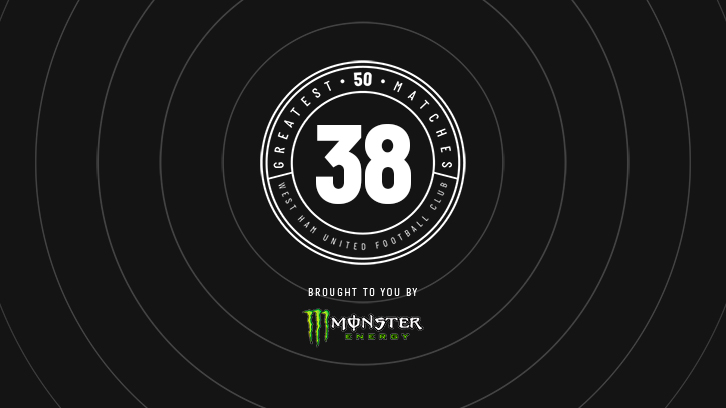 West Ham United celebrates its 125th anniversary on 29 June – and as part of our celebrations we're counting down to the date with the Club's #50GreatestMatches – brought to you by Monster Energy!
Since the Hammers were formed as Thames Ironworks FC in 1895, we have played in excess of 5,500 matches – reaching five FA Cup finals - and one women's FA Cup final, lifting European silverware and competing across the globe and enjoying thousands of memorable moments.
With your help and recommendations, we've whittled down that list of 5,500 matches to a top 50, featuring landmark goals, trophies held aloft, heroic individual performances and remarkable collective efforts.
We continue the #50GreatestMatches countdown today with a four-goal salvo at White Hart Lane...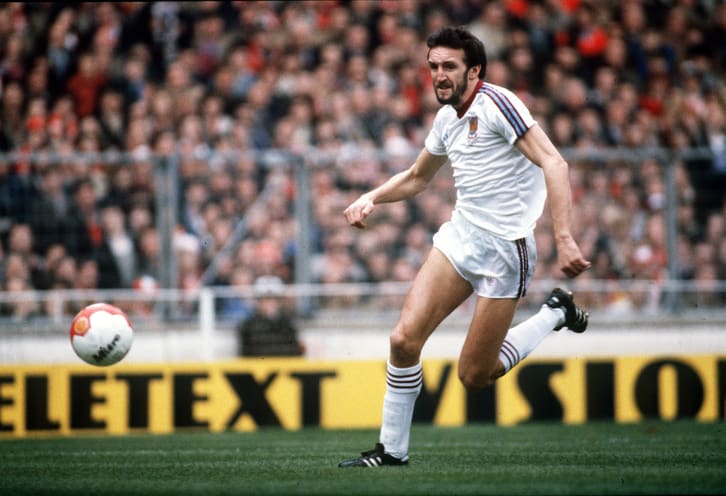 The early 1980s was a period of great success for West Ham United.
May 1980 saw them lift the FA Cup at Wembley, while the following season brought promotion from Division Two, a trip to the League Cup final and a run in Europe to the Cup Winners' Cup quarter-finals.
However, it was perhaps a victory over Tottenham Hotspur on 2 September 1981 that proved the Hammers were truly back where they belonged.
Any win at the home of West Ham's north London rivals is special, but even more so when it comes by a 4-0 margin with all four goals coming from the boot of David Cross - in just the club's second game back in the top flight.
Lancastrian Cross arrived in east London from West Bromwich Albion in December 1977 and played a pivotal role in all the successes of that period, but this was perhaps his most famous outing.
The 4-0 win remains the Club's biggest triumph in that part of north London and the Wednesday night thrashing began before the break, when Cross converted a cross from Jimmy Neighbour.
Having lit the blue touchpaper, the Hammers took off in the second half as Cross hit three more past Ray Clemence, including a spectacular volleyed third, to seal an unforgettable night.
Cross recalls: "For me to get four goals against Tottenham in a West Ham shirt was the pinnacle of my career in terms of the joy it bought to the West Ham fans.
"The first half of the match they pummelled us and all I could remember of the first half was chasing Steve Perryman up and down their right flank.
"Steve kept bombing on and I was just hoping we could get through to half-time at 0-0 but then Jimmy Neighbour got down the right-hand side managed to cross one in and I scored so we went in 1-0 up at half-time.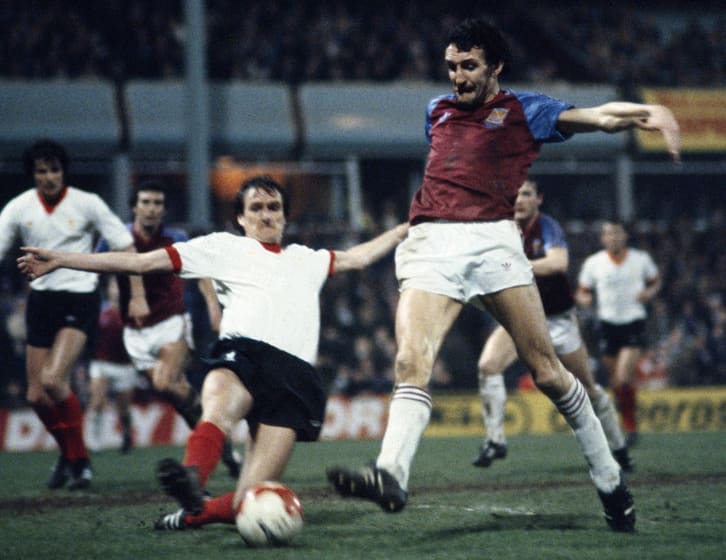 "The second-half we settled down played a lot better and I got the other three goals, so it was fantastic."
While Cross stole the show with four goals that night, he doesn't believe that it was his best performance for West Ham and instead says it was particularly special for what it meant to others involved with the Club.
"I probably played better in terms of my touch and what I did on the field but goals change everyone's perception of games.
"Winning 4-0 at Tottenham with me getting all four goals and people still wanting to talk to me about it nearly 40 years later shows that it must have meant so much to the Club and the fans that it's got to be my biggest day in terms of what I did for the Club."
Cross netted 97 goals in 224 appearances for the Hammers, and it is these famous four at White Hart Lane that make this one of the greatest nights in West Ham history.
Don't miss No37 on Sunday - another derby win over Spurs to remember...