Fans
Show us your nutmegs! - Your #HammersAtHome daily challenge
Calling all young Hammers! We want to see your best nutmeg for today's #HammersAtHome daily challenge!
With the sun shining, there is no better excuse to get out in the garden or down to the park for your exercise and put the ball through the legs of your parents, siblings or anyone else you live with!
Young Hammers should submit videos of their nutmegs via social media using the hashtag #HammersAtHome or via email to [email protected]. Good luck!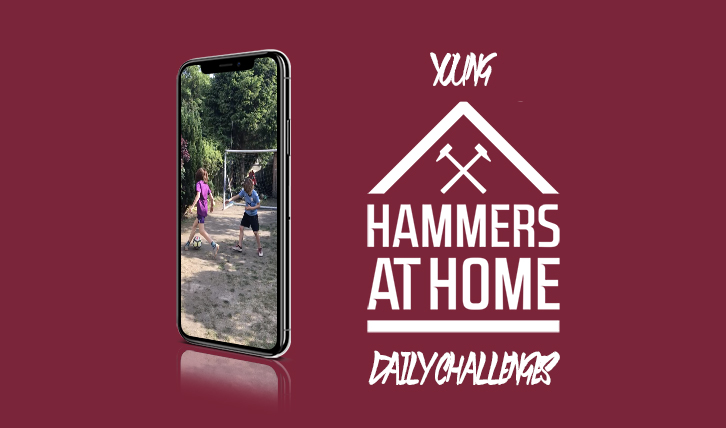 Keep an eye out for our daily #HammersAtHome challenges, which will be announced on whufc.com and the Club's social media channels each and every weekday in term time. They could be physical football or other sports-related exercises, or creative literacy or numeracy-based tasks, or something completely different!
The daily challenges form part of #HammersAtHome – a new online community initiative offering support, assistance and regular interaction with the Club's fans during this uniquely challenging and unprecedented time.
With the coronavirus (COVID-19) outbreak meaning many children are now at home, we want our #HammersAtHome challenges to act as a motivation for schoolwork and rewarding youngsters' efforts so keep an eye out every morning and, who knows, you could win a Claret and Blue reward!