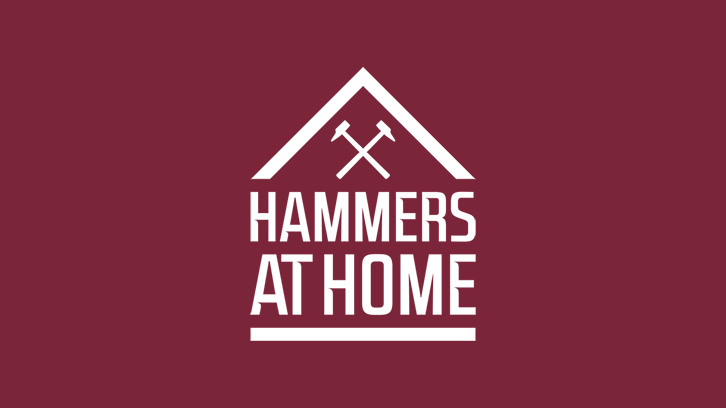 West Ham United is today proud to launch Hammers At Home – a new online community initiative offering support, assistance and regular interaction with the Club's fans during this uniquely challenging and unprecedented time.
Following the Government's latest guidance around the COVID-19 pandemic and Prime Minister Boris Johnson's direct appeal to the nation to Stay Home, Protect the NHS and Save Lives, we want to assure all of our supporters that the lines of communication to your Club remain open and that we are here by your side through the difficult days, weeks and months ahead.
This initiative extends from the hugely impactful and award-winning Players' Project – our community outreach programme that has helped change and improve the lives of so many people across east London and the surrounding areas.
Speaking on the first anniversary of the scheme, EY's UK Chief Economist Mark Gregory said: "The Club makes a significant socio-economic contribution to East London, Essex and beyond to a total value of £300million, be it through, for example, £1.4million of annual savings to the NHS delivered through diabetes prevention, the 281 school and educational partnerships or the fact that there have been 50,000 participants in Club Foundation led initiatives per year.
A total of £28 million will have been invested into the project by the end of 2021, delivering over 30 programmes across eleven strands that span health, education, community initiatives and football development.
Using these strong foundations, the Club has launched a project of a different kind targeted at supporting the current needs of our community. West Ham staff, in conjunction with its Foundation, are ploughing all of our available resources into a range of ideas and schemes to ensure that our famous community spirit continues to reach and benefit as many of our supporters as possible during this time of national emergency.
Our first priority has been to reach out and offer our support to the most vulnerable and at-risk – in particular the elderly and those suffering from poverty at this time.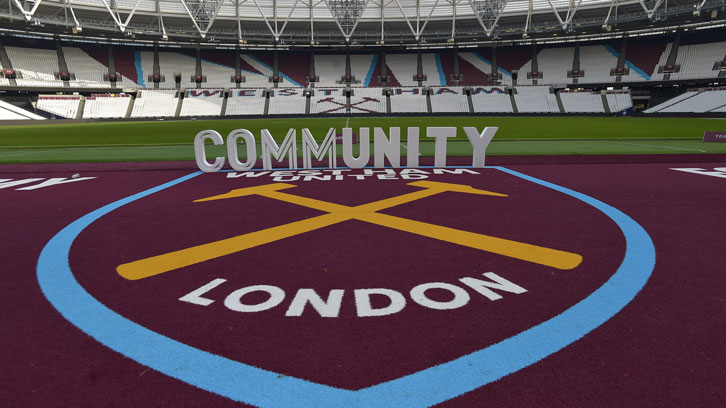 This began last week when Hammers star Declan Rice put in a personal call to Any Old Irons member John Chapman on behalf of the players, with Club staff and players following this up with support calls to those members living alone advising them of the additional support that is currently available.
West Ham United Foundation's Health Manager Maria Abraham confirmed Any Old Irons will continue to provide support and reassurance to senior supporters at a time of uncertainty.
All Hammers fans over the age of 60 are invited to join the newly-created Any Old Irons private group on Facebook which, over the coming days and weeks, will host a series of exclusive live Q&A sessions with a number of Hammers legends, as well as Fitness Fridays, live bingo, daily quizzes, replays of nostalgic matches and sharing our West Ham stories. There will also be instructions on how to download their new podcast – the latest edition of which includes an exclusive chat with Hammers legend Tony Cottee.
Any Old Irons was set up in 2015 as a programme led by the West Ham United Foundation to bring over-60s together for fun and friendship and tackle loneliness and isolation. As part of the Players' Project Loneliness strand, Any Old Irons have received support from Issa Diop, Kate Longhurst, Adrian, Arthur Masuaku, Gilly Flaherty, Sir Trevor Brooking and more.
Club captain Mark Noble has written personally on behalf of the Club, sending a letter of support to all members, as well as local Newham residents and all senior Hammers fans over the age of 70.
The support has been widely well received and one Any Old Iron, Jo Roberts commented  "Thank you so much for your letter. It certainly brightened my day, and I'm sure it did too for all of the Any Old Irons group.
"I have a wonderful memory of meeting you at the initial Players' Project, at the Stadium. There is a photo from that day, of you, me and Any Old Iron Sue, which was in the next match day programme. Now it is everywhere, even on the wall at the Rush Green training ground."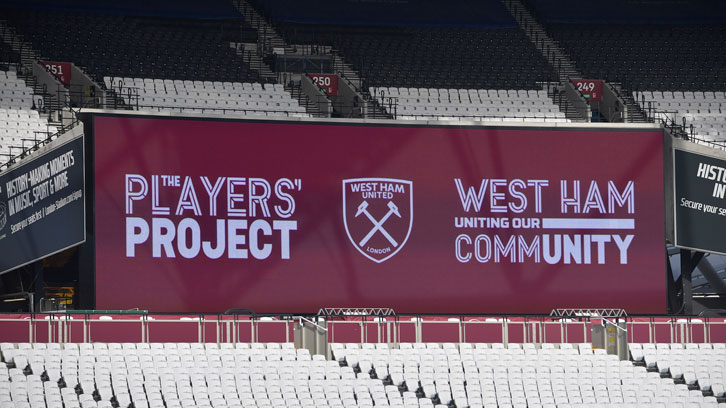 Working with the Clubs technology partner, Vanquish Tech, we will also be offering our older fans practical support in using digital technology, the internet and social media, via a range of tutorials and online workshops.
The Club have also stepped in to support some of the fantastic local charities, helping to ensure that those most in need have access to food and essentials. Unused food supplies from our Rush Green and Chadwell Heath training grounds were donated to the Salvation Army in Romford this week, while skipper Noble confirmed that he is donating the fees from his weekly column in the Evening Standard newspaper this season to Newham Foodbank.
Over the coming days, we will continue to announce further ideas and publish new content under the Hammers At Home banner.
Our team are currently working on a detailed and substantial plan to engage with the many thousands of young Hammers fans who are currently schooling from home, giving 4-16 year-olds the opportunity to take part in lots of fun, educational content and stand a chance of winning fantastic some prizes and rewards, including the chance to play a live FIFA20 match against a first team star!
Keep checking the dedicated Hammers At Home section on whufc.com for further updates and news on how the initiative will continue to grow and develop over the coming weeks.
Stay Home. Protect the NHS. Save Lives.
Everyone at the Club is pulling together at this unprecedented time and our thoughts and wishes are with all of our supporters, particularly those affected by COVID-19 and those older or more vulnerable members of our community. Please continue to look out for yourselves and for each other.
#HammersAtHome