Interviews
Joe Cole: Hammers history, the Academy of Football and Frank Lampard's Chelsea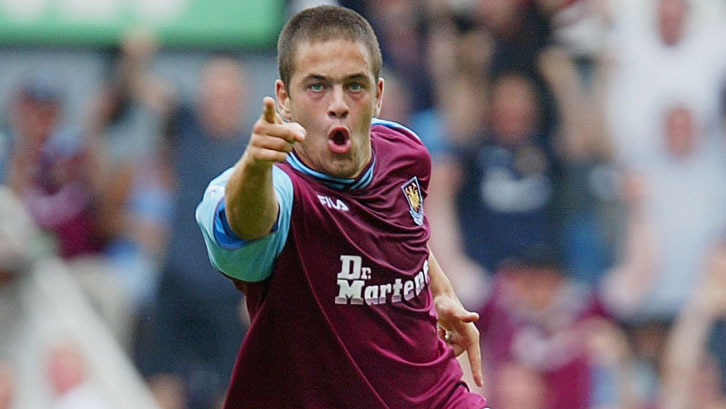 West Ham United hero JOE COLE tells Steve Blowers of his pride at wearing the Claret and Blue and looks ahead to Wednesday's Premier League derby with another of his former clubs, Chelsea...
Hanging from the walls like East End gods, images of some of the greatest players ever to have worn the iconic Claret and Blue jersey adorn Chadwell Heath's Academy of Football.
And taking his rightful place in the pantheon of homegrown Hammers that look down on today's starry-eyed scholars is Joe Cole, one of the most gifted and talented footballers ever to have represented the Club during its illustrious 125-year existence. 
"Everyone I've played for has a history and, hopefully, I've helped to write some of that along the way," says the 38-year-old, who made 186 first-team appearances during two stints down West Ham way. "This story has evolved over 125 years and I really appreciate the opportunity to have been part of it. From the moment I arrived as a kid, I was made aware of the Club's rich heritage and the achievements of Bobby Moore, Geoff Hurst and Martin Peters in winning the 1966 World Cup during that great era.
"I had the best grounding that anyone could've asked for and was taught what it meant to be a West Ham United player as well as how to be a proper person, too."
With a hefty weight of expectation saddled on the much-hyped, child prodigy, Cole made his long-awaited Hammers debut aged 17 years and 55 days against Swansea City in the FA Cup third round in January 1999.
Going on to represent his country 56 times, the eventual participant in three FIFA World Cup tournaments certainly did not disappoint in graduating from that famed Academy to become one of a quartet of young Hammers – including Frank Lampard (106), Rio Ferdinand (81) and Michael Carrick (34) – who would go on to win 287 England caps between them, while appearing together in the 2008 UEFA Champions League final. 
"There were great players before us and there'll be great players in the future, too," contends the modest, mercurial midfielder. "Now, it's for the new crop to follow in our footsteps and create their own history – Declan Rice, Grady Diangana…
"Fans have tribal beliefs and follow their one and only club but, equally, Hammers supporters should see beyond that and take immense pride that their Club's talent system produced players who achieved what they did."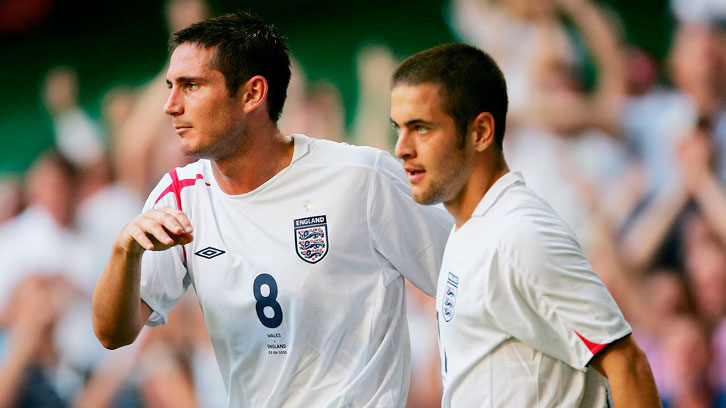 Casting an eye towards Wednesday's encounter between two of his former clubs, Joe includes Blues' boss Lampard in those sentiments.
"Frank's constantly trying to evolve things for the better," observes Joe, who recently left Stamford Bridge's Academy to concentrate on his media commitments ahead of taking his first tentative steps towards football management. "Whether it's West Ham United or Chelsea, he understands the fundamental values of both clubs and having been an unbelievable footballer, he's now on his way towards becoming an unbelievable manager. 
"Now I'm retired, I look from behind the curtains and realise I'm blessed to have connections with both teams, who've given me so much and who'll always make me welcome. I've got an affinity for each side and truly appreciate the love that both sets of fans show me. 
"Right now, Project Restart may not be giving us the game we know but it's great to have football back for the players, the fans and our country. 
"We've had terrible, tragic times with this coronavirus crisis but I truly hope that, coming through this, we'll see change for good within the industry. Clubs and players now realise fans aren't just paying customers – they're a massive part of the show itself. Collectively, we should all be so proud of what England gives the world in terms of our Premier League.
"Footballers are blessed but we've all come from the same place – supporting our teams as kids and buying tickets to watch. I'm hoping fans enjoy better communication with players and better deals ahead."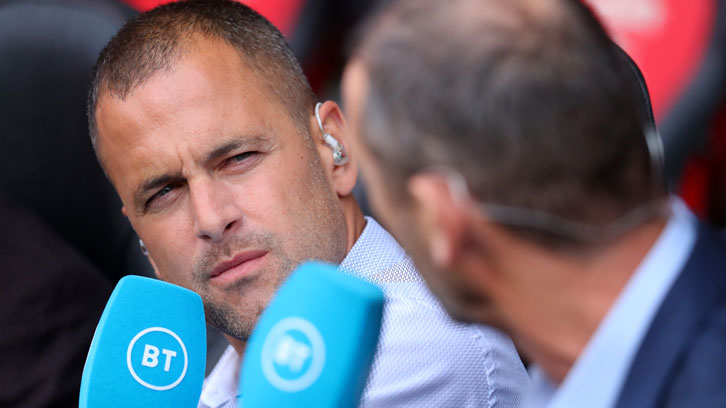 Meanwhile, closer to home, Cole remains confident the Hammers can climb to safety during seven, season-defining games.
"We're talking professional footballers here," cries the veteran of seven clubs, some 750 matches and a century of goals. "'Professional' is the key word – whether there's 60,000 watching or no-one, they've gotta find the motivation to do their job.
"I was relegated back in 2003 and, when we went down on that final Sunday at Birmingham City, undoubtedly, it was the worst afternoon of my career – a horrible day that no player ever wants to go through.
"From where I'm sitting, though, West Ham have got a talented squad, an experienced manager and, in captain Mark Noble, they've got the vital cog, who relates to everything about the Club," he concludes. "Fortunately, there are still seven games and 21 points to compete for and, starting on Wednesday night, everyone's simply got to take a totally positive attitude into these final matches."