Hello West Ham United fans,
As you may have seen, we have agreed with the Club that I'm leaving at the end of the month.
I'm not going to extend my contract until the end of the season because I picked up an injury a few weeks ago and I'm still working on my rehabilitation. I'm a long way off being match fit, so it was a tough decision for everyone. 
For me, as a player, when you feel that you're not a hundred per cent, and you don't know how you're going to respond, I think the best thing is to say 'enough is enough.' I'm not going to extend my contract if I think that I'm not ready to play again.
The Board, the manager, and myself, we spoke about this – and we were all happy with the decision.
I've been here for three years and great people work at the Club.
The Club gave me the chance to stay here until the end of the season. If I'm listening to Pablo Zabaleta the player, he was telling me to stay until the last day, but if I'm listening to Pablo Zabaleta the man, he's saying that if you can't give a hundred per cent, if you're not ready to play a game, that hurts me as a player.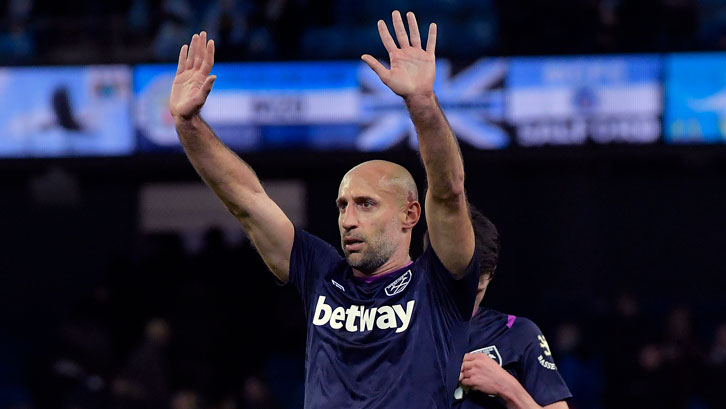 If everything continued in the right way, I'd probably be able to make the bench for the last two games, but in the situation we're in, we need players to be a hundred per cent fit and to perform on the pitch.
As a player, it's not the way I wanted to finish my time in England; I've been here 12 years and I wanted to finish by playing in front of fans and with my family here. But the situation is what it is. In those moments you have to make the right decision.
I came to West Ham in the later part of my career. I was 32, nearly 33, and I knew inside of me I was ready to come and perform on the pitch.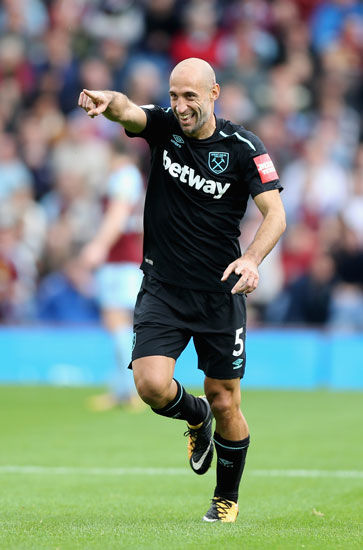 If I look back on my time here, I played 37 games in my first season, missing just one due to suspension. In my second, I played 26 games. I was so happy because that is what I wanted: to go somewhere, keep enjoying my football, and stay in the Premier League and England, because I knew this country was a lovely place to be with a family and play football. 
This season, I knew from the first day of pre-season I was not going to play most of the games because I was nearly 35 and we have younger players, but it was great to stay around with the team and keep enjoying it. 
My last game was against Manchester City at the Etihad Stadium in February. I came on after 60 minutes and got great appreciation from the fans. My last game being against Man City, playing for West Ham – the two clubs I played for during my time in England – is a positive. I will remember it forever.
I've spent three great years at West Ham. This is a great Football Club with a huge tradition, and I see after three years the potential of this Club. 
We play in front of 60,000 fans every home game – that's incredible. When you go around east London you see so many West Ham shirts, you can see how massive the Club is. I believe that this is a team with huge potential to become a top club in the Premier League. 
I feel like I have given my all for the Club – there's nothing I can regret as a player. It's a tough decision, of course, but I think I'm pleased in terms of I know that if I cannot give everything, I have no reason to stay here. 
This gives me a chance to go back to Spain and stay with my family again, because I've been away from my kids and my missus for two months. I'm missing my family, so obviously it will be good to see them again.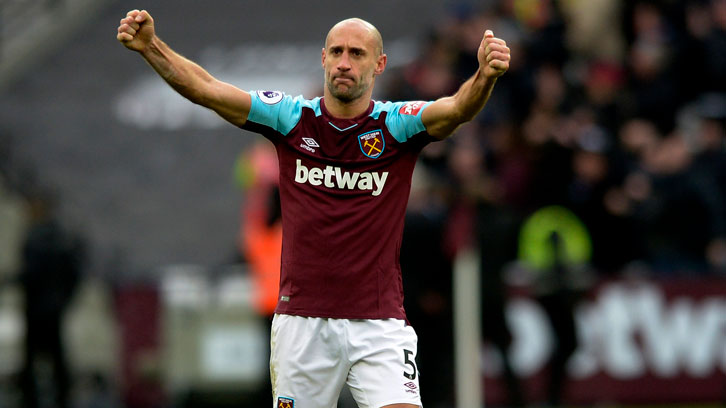 It's hard at the moment to make a decision about the future because all I want to do is just go back to Spain, see my family again, and wait for the season to finish. I will be a massive West Ham supporter because I will be at home, just watching the lads hopefully win their games!
I think the right thing for me now is just to relax a little bit, and see what the situation will be in two months' time. If I want to carry on playing and I have to move my family again, obviously everyone has to be happy. If I don't find anything, retirement is a possibility. 
The last three months have been really difficult for many people, especially I think for the real heroes in this moment: the care workers who have been on the front line, doing an absolutely incredible job trying to save people's lives. 
Of course, football is now back. It's not the same because we need to follow the protocol which is quite strict, but of course we need to because the safety of everyone who works in the building and the players and their families is the most important thing at the minute. Hopefully, in a few months' time, we can go back to some normality.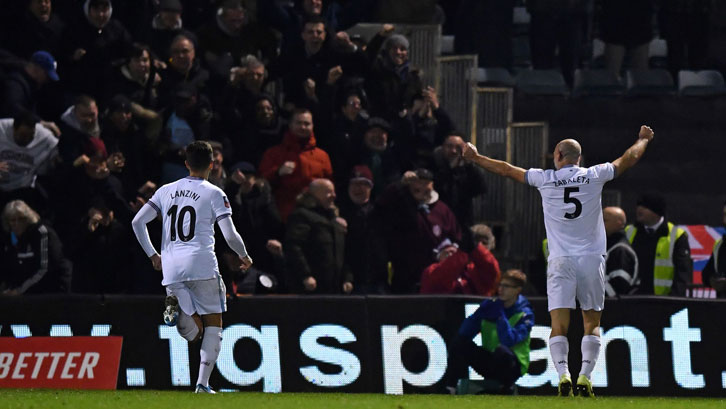 All I can say to the West Ham fans is just thank you for the great support over the last three years. They have always been great to me, and they are proper fans. You can see they follow us everywhere, and as I said before, there are 60,000 fans every home game.
Thank you for all the support. We've enjoyed our time as a family in London – it's a great city, a great place to live – and I wish all the fans, the Club, all the people who work behind the scenes all the best.
In the future I will be desperate to come back to England and to see friends, but also to watch Premier League games, because of the intensity, because of the action, because of the drama, because of the fans, because of the atmosphere at stadiums. 
This is the best league in the world for sure, and I'm sure we'll have the chance to come back.
Thank you, and I wish you all the best for the future.