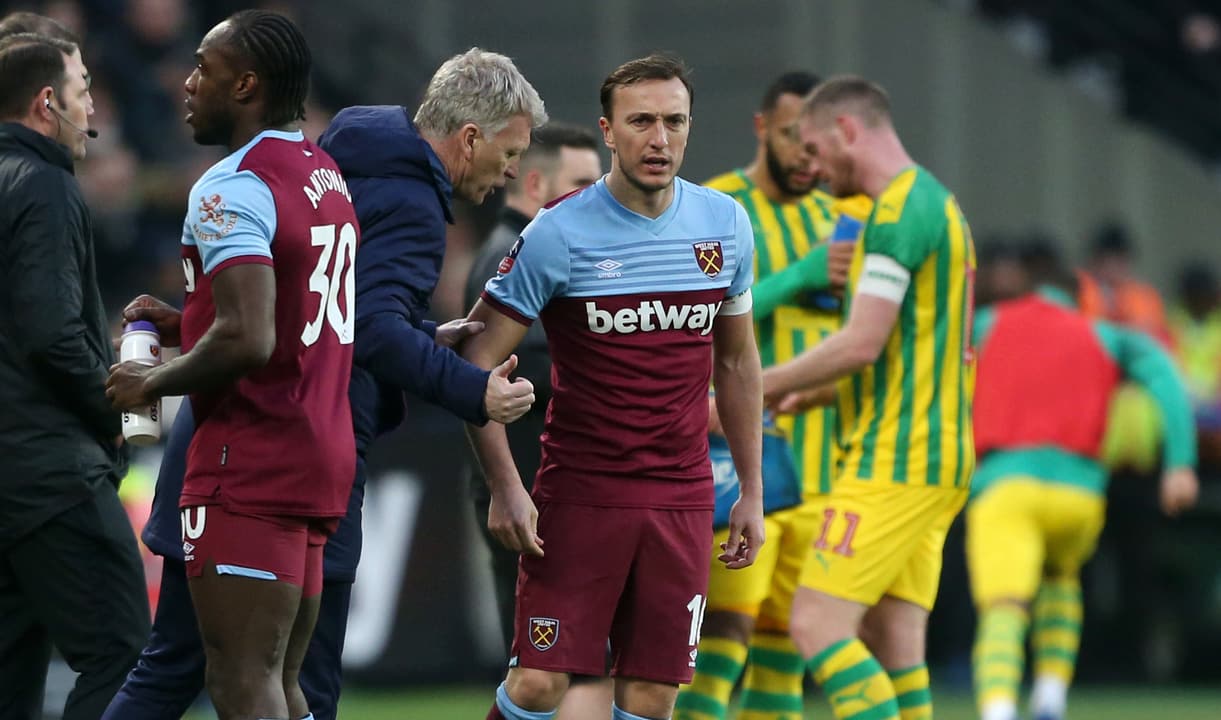 Mark Noble says the West Ham United team has to vastly improve on their display against West Bromwich Albion if they are to pull themselves out of trouble in the Premier League.
The Hammers captain was called from the bench at half-time of Saturday's disappointing 1-0 defeat to the Baggies and he gave a typically honest assessment of the performance.
With home league games coming up against Liverpool and Brighton & Hove Albion in a busy week, Noble acknowledged that the improvement needs to be swift for confidence to be restored.
"Obviously it was a disappointing afternoon," he admitted. "Our gaffer had to make some changes at half-time because we weren't even in the game.
"There were just under 60,000 here for an FA Cup game. The fans were incredible and stuck by the boys but we didn't give them anything to cheer about in the first half.
"The second half was a lot better, but still we lost the game and that's all that matters.
"To be honest, it was nowhere near good enough for the standard we're at. To be in an FA Cup tie at home against West Brom and perform in the way we did in the first half was not good enough for this football club.
"What I will say is we have a game on Wednesday and we need to buck our ideas up because they are pretty good!"
The players are at this level for this reason and confidence is a massive thing. I believe in every single one of them [to this this around]

Mark Noble
Noble is convinced the team have the tools - and character - to stave off the threat of ending in the bottom three, but says they need to start showing that on the pitch.
"When the team performs like that, and I've said to the players in there, we've changed managers and we have to look at ourselves, nobody else," the skipper continued
"We have to look ourselves in the mirror and say did I give enough today? Did I work hard enough, was I good enough? The answer for me was no.
"Believe me, I'm feeling the pain. At the age of 33 in May you're looking to enjoy the last couple of years of your career, but when you're fighting relegation battles, trust me it's not enjoyable.
"With Liverpool at home on Wednesday, then Brighton on Saturday, it's going to be tough. It's a relegation battle, there's no denying it, we need to win five or six games to give us a chance of being safe.
"The players are at this level for this reason and confidence is a massive thing. I believe in every single one of them [to this this around]."