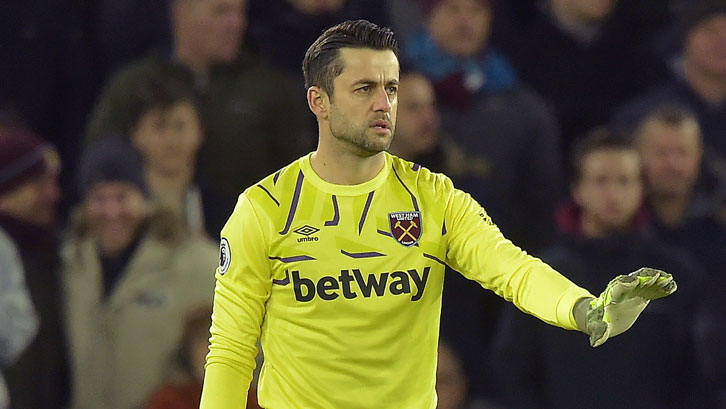 West Ham United can confirm that Lukasz Fabianski is likely to be out of action for just a couple of weeks after undergoing a scan.
The 34-year-old goalkeeper was substituted in the 13th minute of Friday's Premier League defeat at Sheffield United, having felt pain in the same hip muscle he injured back in September.
However, the scan report has revealed just minimal inflammation around the site of the stiches from his surgery.
Head of Medical Richard Collinge said: "It is good news in the sense that Lukasz hasn't aggravated or suffered any recurrence of the previous injury.
"The scan has showed some slight inflammation and irritation of scar tissue, which is quite common after surgery, and obviously the source of the discomfort he felt on Friday.
"We now just need to let the inflammation settle down and expect Lukasz to be available again within a couple of weeks."
Everyone at West Ham United would like to wish Lukasz a full and speedy recovery and we look forward to seeing him back in action very soon.