Preview
David Moyes: Southampton, Klopp, Ngakia and coronavirus
David Moyes spoke to the media on Friday afternoon as he looked ahead to Saturday's Premier League fixture with Southampton at London Stadium.
The manager was under no illusions as to the importance of the game, but says his West Ham United team will draw on the confidence gained from Monday's impressive performance at runaway leaders Liverpool, while he also found time to praise young right-back Jeremy Ngakia's impact…
Southampton is a really big game
Every game is the biggest game of the season in football. You're always required to win and it's a really big game. We've got eleven to go so they're all going to be very big.
I think in recent games we've shown really good qualities. The players have done a good job in recent matches in different ways. We'll need to show better quality when we've got the ball and we'll have to show better quality when we get opportunities but, overall, I think they're attitude has been spot-on and we're in good spirits.
We're confident and we go into the game feeling we have a good chance of winning and we'll try and do that.
My message to them and I keep saying is: 'The best chance for this team to win and be successful is for everybody to be together, positive in the stadium, support the team, because we need it.
We need decisions to go for us as well, so we need them to be strong, so my message is: 'Be positive and stick with the team because the team needs you'.
Getting out of the bottom three would give us a boost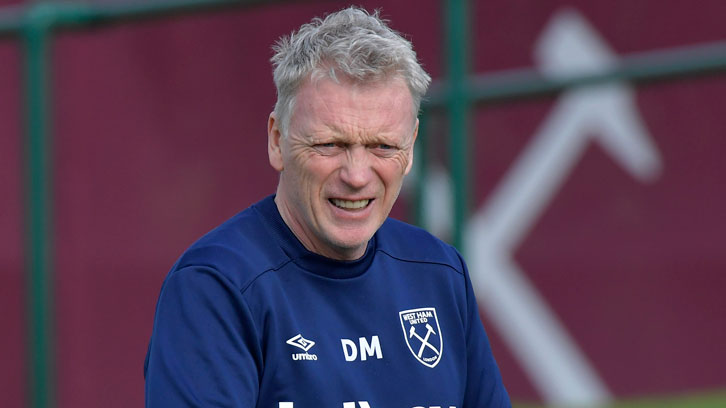 I'm expecting to get out of the bottom three, but the sooner the better. I want us to play well, I want us to keep improving because there have been good signs in bits that we're doing, but I believe there is more to come.
I've got to say, when you're in the bottom three, you don't look at it because you want to get out of there, so I hope in the coming weeks I will start looking at it. I know our position and I know exactly where we are but I feel that, if we keep doing what we're doing and keep on the right track and keep out the individual mistakes which we've make in some games recently, then I think we'll be OK.
Jurgen Klopp's words were nice, but I'd rather we'd upset him!
At the moment, anyone who plays Liverpool, if they put in a performance like we did, they'd be pleased. I thought we did a really good performance and the players did great.
As I alluded to, we need to cut out the individual mistakes but it wasn't just that game. I thought we could have done better in the game against Brighton as well.
Thanks to Jurgen Klopp for his comments. He's got a super team and they're doing really well, but we need to make sure we match how we played there and better.
I need to mention as well, when we get into the final third, we need to score. We had big opportunities to score a third goal but we mis-controlled it. Quite often you focus on the mistakes which cost you a goal, but I thought we made some mistakes in attacking areas when we had chances to score and we didn't take them.
Young Jeremy deserved his praise - now he's got to keep it up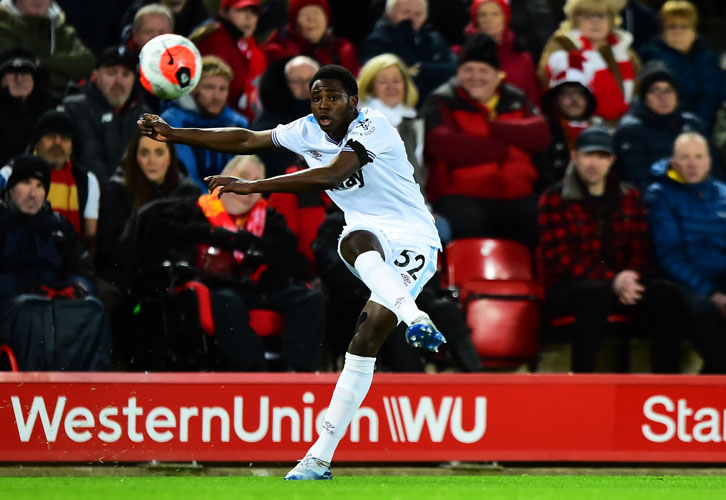 Jeremy Ngakia has been praised for the way he played at Anfield and rightly so, he deserved the praise. I mentioned after the game, he has played against Sadio Mane once, and Divock Origi in the other game, and I thought he did a great job and I thought he did as well against Mane this season as anybody. I thought he did a great job with him.
But, quite often with young player it's what comes next. Can you take it on? It's part of becoming a senior player, you have to step up and be able to show you can do it regularly.
You'll always get away with a little bit because of your age, but we're in a position where we can't afford to take too many risks. We're trying to do the right things and have the players not make too many mistakes, but I have to say young Jez did really well. He was really good.
Southampton's resurgence has been remarkable
I think it's been a remarkable achievement by the manager and the team there. I think they've done a brilliant job. Most people in football would wonder how you recover from that, but it just shows you that have character and if you stick at it and stick together, you can turn it around.
You'd also have to praise their Board as well because, when managers get results like that they're quite often the ones who take the brunt of it, so you'd have to say 'Well done' to the Southampton Board for sticking at it when things were difficult.
I don't think Southampton are unpredictable now. Up until the last week or two, they've probably been the form side outside two or three of the top teams and they had a really good record.
They're a very hard-working, hard-pressing team who will put you under a lot of pressure and sometimes when you're that sort of team, it makes it a little bit easier to play away from home because at home you're maybe expected to play a bit better with the ball.
Without the ball they've shown they're excellent and very hard-working and they're going to put us under a lot of pressure.
Handshakes are banned but celebrations are allowed
In light of the coronavirus issue, we had a discussion with the medical team and we took the decision to supply all the players with hand gel, which they carry in their cars and travel with them as well, so they can keep using it as often as the can to make sure their hands are clean.
Also on the advice we are getting from our medical team, in the building at Rush Green we've decided that there will be no shaking hands at the moment and we're all happy with that.
Of course the players are allowed to celebrate and we won't stop them hugging. Hopefully we'll score tomorrow and we're able to do that!