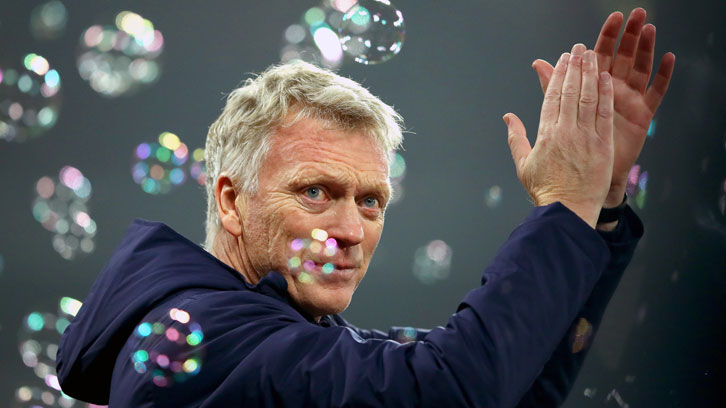 David Moyes took inspiration from east London's historic Spitalfields Market to deliver fruit and vegetables to families in his local community.
With football suspended until further notice due to the coronavirus (COVID-19) pandemic, managers and players have returned home to their families, following government guidelines to protect the NHS and save lives.
At a uniquely challenging time, many have contributed, either by making donations or, in Moyes' case, delivering baskets of healthy food in the Lancashire village in which he lives with his wife Pamela.
There was a notice up in the window that drivers were needed, so I volunteered to say I would do it

David Moyes
"When the virus first started out, I was in a fruit and veg shop in the village here," said the Hammers boss, whose volunteering is in keeping with the Club's community ethos. "The shop was asking for drivers to deliver fruit and veg, so I became a driver for the fruit and veg shop to deliver the fruit and veg to all the people in the neighbourhood.
"There was a notice up in the window that drivers were needed, so I volunteered to say I would do it as my wife was away at the time and I was on my own. All I was doing was dropping the fruit and veg at the door, knocking on the door and then going away."
Moyes is just one of a number of staff members volunteering, with the Club supporting requests from employees to help the NHS, local charities and organisations.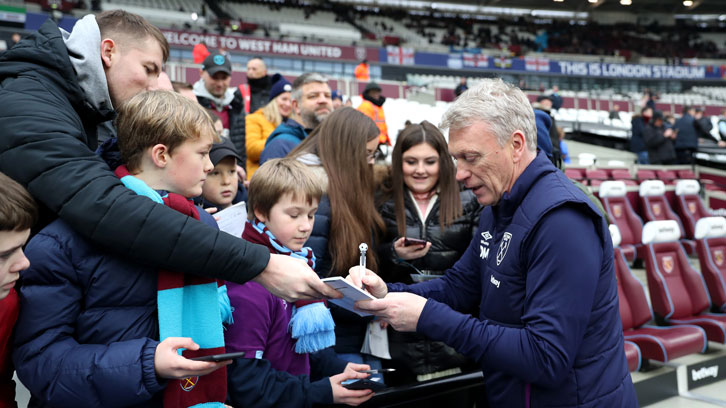 Following social distancing advice, the Scot dropped the baskets full of food on doorsteps, knocked on the door and stood back, so as not to put the elderly recipients at risk.
Unsurprisingly, Moyes was recognised by many of the residents whose houses he visited, while one woman generously gave the 56-year-old a tip for his trouble.
"They were beautiful big boxes of fruit and veg, really colourful," he continued. "I thought 'This is great!' and I was enjoying it, going back to the shop to get another lot and then filing the car up.
"The boys said to me that most customers have paid online but there are a couple who have not paid and would you mind asking for money?
"One older lady I delivered to, I think it was £16.80 for one box of fruit and veg. She gave me a £20 note and said: 'Here son, just keep the change', so I got a tip!
"Another one was quite similar, another older lady. She gave me £15 and she was starting to go into her purse. I said: 'That will do that is enough', but I got a bit back on the tip on the other one so it all worked out!
"One couple recognised me. I knocked on the door and went away and stood by the gate just to make sure that someone was picking it up and you could hear them say 'Was that David Moyes?!'
"I wasn't doing it for that, though. The veg shop was pleased and so was I, as we'd delivered to the families in the area I live.
"The East End of London has a big fruit and veg market, so my next job might be delivering fruit and veg!"