Manuel Pellegrini met with the gathered press on Friday afternoon to discuss all things West Ham United ahead of this Sunday's Premier League match with Manchester United at London Stadium. 
From the opponents, to his side's form, to striker Sebastien Haller's importance to the team, check out all that the manager had to say below…
Our results have been good so far
I am not shocked with how our team has begun the season. In the game we played against Manchester City, we made mistakes that we had prepared not to do. Football is like that sometimes and two or three balls can decide the game. 
We continued to work in the same way with the players believing in what we do. We continued to be a team that tries to go for the game from the first minute. So far, the results are what we want and what we expect. Football changes in every game though so we must continue being a solid and consistent team if we want to win. 
We must demonstrate our ability against Manchester United
Manchester United were a major rival while I was Manchester City, but I just want to demonstrate how West Ham can be a big team like they are. They played on Thursday night but they changed nine players so it will be a completely different team.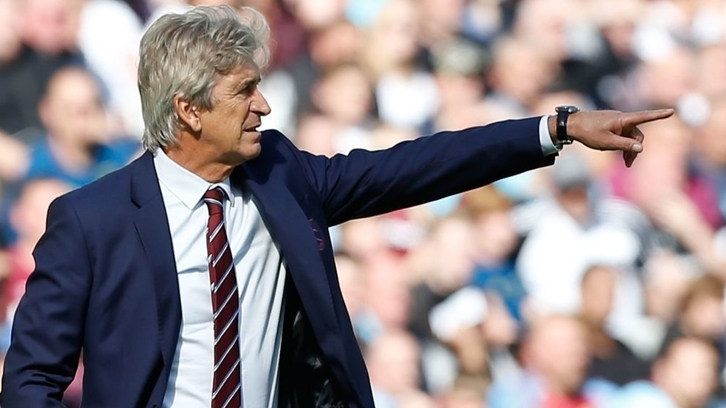 I think it's not so important that it might be a good moment to play Manchester United, but more that we are in a good moment. If we are to play against these big teams, we must demonstrate that we are able to play in exactly the same way. 
Maybe this team is better than the one that won 3-1 against Manchester United, but doesn't mean we're going to beat United exactly the same as we did last season. Every game is different. 
We know we are playing against a good team, a big team. But the trust that the players have in this moment I think is different to last season. We beat them here 3-1 last season and I hope that we, on Sunday, can do another complete game. 
Why Sebastien Haller is a complete player
I said last week, on Sebastien, that he is the complete player because, when you don't have the ball, most strikers don't work too hard in recovery. I think Sebastien is always helping though. 
He's always fighting with the centre-backs and he is always coming back to play with the midfielders. I think he will continue improving and continue being a successful player for us.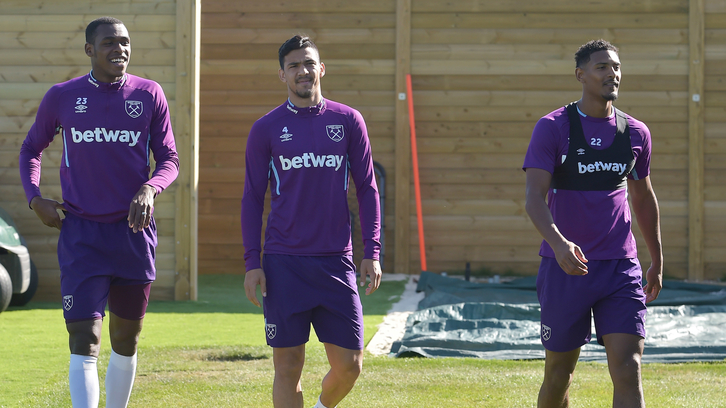 Defending as a team has led to clean-sheets
When we talk about defending, we mean the way we defend as a whole team, and it is very important. You can't just believe that defence is for the back-line. Of course, they have more responsibility because they are nearer our goal, but if you don't work as a team to recover the ball, or change the switch when you lose the ball, it's very difficult for defenders to play well. 
In this moment, we are doing well, which is why we have our clean-sheets and results. 
Noble and Rice are linking well in midfield
I think our whole team is playing better. When the whole team is performing it is because of the players.
I think Mark, maybe before Declan was in our team, was too used to coming back for the ball, but he stays a little bit forward to receive from Declan. I think they are good partners with Manuel Lanzini, Pablo Fornals, Robert Snodgrass, so we have different midfielders to pick from.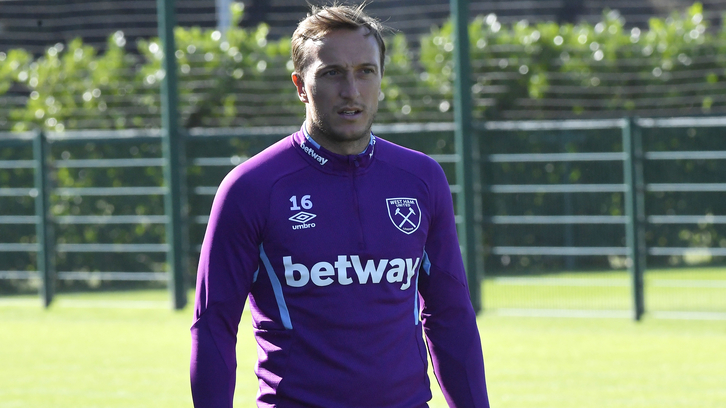 If we want the top six, we have to play like we deserve it 
I never say what our team target is for the season. I think though, that if pundits have those feelings, maybe it is because the team is showing in games, we are able to do that. 
Our duty as a team is not to hear what happens, it is to play every game and demonstrate we are able to do it. We know we have a very strong team to play and we have a good test against Manchester United and we will try to beat them. That would be the only way to arrive in the top six position, by demonstrating in every game we can do exactly that.