Academy
Young Hammers into Hong Kong Sevens quarters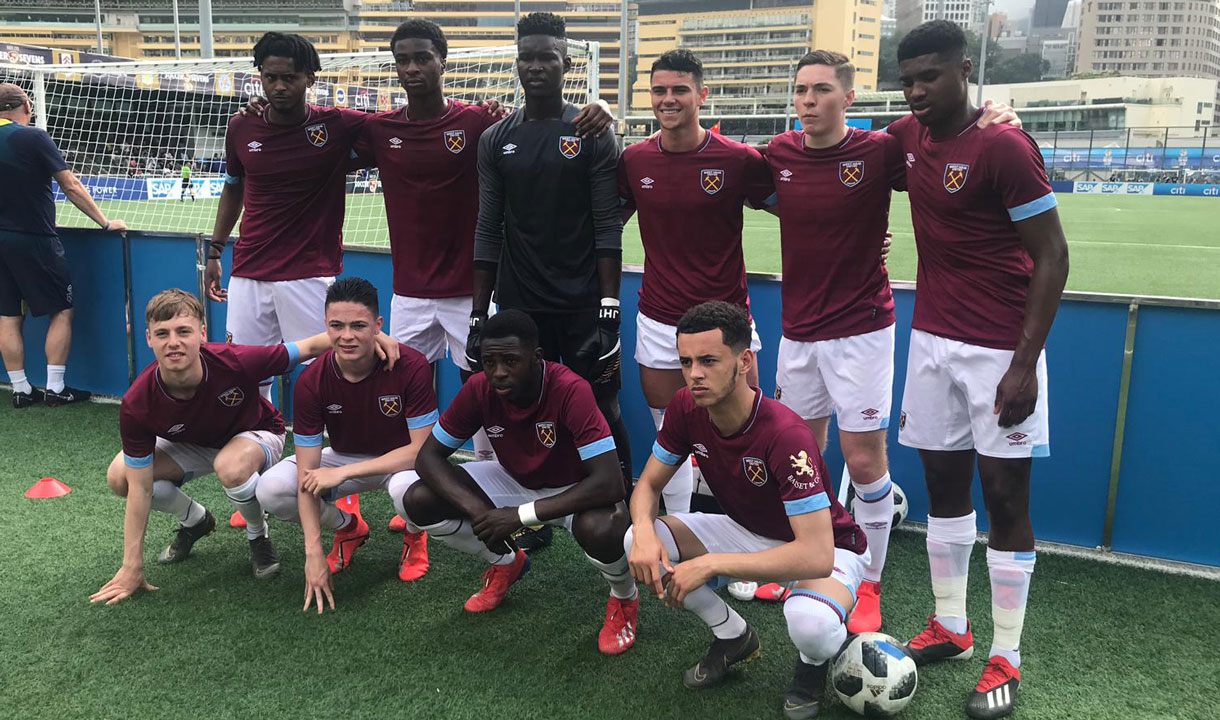 West Ham United 's youngsters have qualified for the Cup quarter-finals of the HKFC Citi Soccer Sevens in Hong Kong after topping their group.
The Hammers, who included the likes of Nathan Holland, Conor Coventry, Joe Powell and Ben Johnson in their squad, have been in top form to see off the challenge of Portuguese side Portimonense, Fulham and the HKFC Captain's Select to seal their progress.
Holland played a key role in getting West Ham off to the perfect start, scoring a hat-trick as they defeated HKFC Captain's Select 4-1.
They followed that with a 1-0 win over Fulham, before a 0-0 draw with Portimonense rounded off a successful day and had them top of Group A with seven points, five goals scored and only one conceded.
The tournament continues on Sunday with the knockout stages, in which the Hammers will continue their campaign with a quarter-final clash against Brighton & Hove Albion, who finished as runners-up to Newcastle United in Group C.
Local side Kowloon Cricket Club Veterans also had a Hammers star guest turn out for them, with Carlton Cole featuring in the Masters tournament.