West Ham Tv
Pellegrini: Self-assessment, home form and Declan Rice
West Ham United manager Manuel Pellegrini is looking to get back to winning ways when the Irons take on Huddersfield Town at London Stadium on Saturday. 
The Hammers are unbeaten at home in 2019 and will be looking to continue that run against a Terriers team currently situated at the bottom of the Premier League table.
The manager spoke highly of Declan Rice, after the midfielder's first England international call-up, and also discussed the team's home and away form, and this weekend's opponents…

Declan's performances merit his call-up
I think, when you nominate the squad for a country, you must see the performances of your players you choose. Those players are the best performers in this moment, and this is something that Declan deserves. 
It was a big decision for him to decide which country he was going to play for. I think his performances allow him to play at any level for an international team, because he is in a very good moment. 


We can be proud of our recent home form
Football is so strange in a lot of games. Our last five away games in the first round of the Premier League, we won three and draw two of them, and one of those draws was against Leicester City when we played with ten men. 
After that, we play our second round, and you don't win in the first five games we play away. We need to review what we are doing wrong because we are not playing well, but on the opposite side I think we have had a very strong second round so far at home. Now we have two games here, against Huddersfield and against Everton, and we must focus on these games. 

We must always demand more of ourselves
I don't think we should be happy because we are in ninth in the table. As a manager, as a player, and as a club, you must always demand more of yourself. 
We will try to win as many points as we can in these eight games before we finish the season. We cannot yet assess our season. We must wait until after these eight games.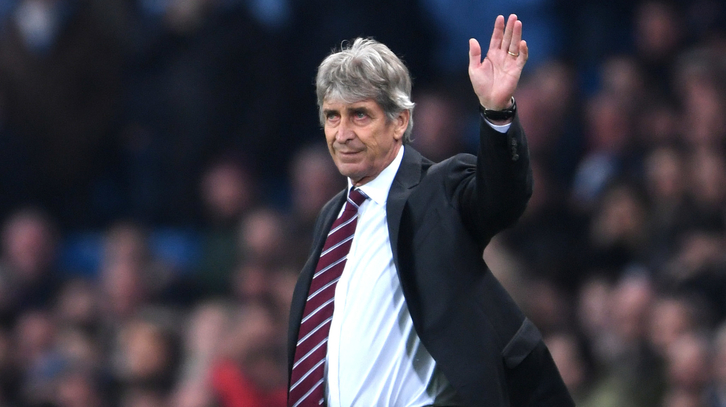 I think we always need to win the games, and it doesn't matter who it is we are going to play against. We've talked a lot about Cardiff; how they lost the previous three games and didn't score goals, but Huddersfield is exactly the same. Maybe they are a more dangerous team. They are a team that tries to play. 
I think, if you want to play to win every game in the Premier League, you have to think more about your performance than about the other team.
We must deal with incidents quickly
I've never felt I'm not safe sitting on the bench, but I think things like the incident with Jack Grealish this week must be stopped immediately when it happens. 
One of the things I always say about the Premier League is it is the best league in the world, because it's so well organised and the fans have all the stadiums full. Anything that could disturb that must be finished immediately with a hard punishment.